Sponsored post:
This is a paid post from an APW Sponsor. All APW Sponsors are screened to make sure I think they are a great fit for the site and its philosophy. This allows you to shop for some wedding vendors on APW, and put your money towards small businesses that share your values.
When you're in the trenches of wedding planning, it's easy to start to see wedding photographers as a great big blur. You know you need a photographer, you know you need one you can afford, and beyond that, you can't figure out what you should be looking for. How do you know if someone is right for you? (Hint: the APW multi-part series on picking a wedding photographer is a good place to start) But the truth is, every talented wedding photographer has their own strengths, and the key is to pick someone who's style and strengths match your needs. So today, I'm thrilled to introduce a brand new APW sponsor: Jerrit Pruyn Photography in New York City. Jerrit creates photos that have a beautiful composition and photos with a sense of humor (a combination I'm particularly fond of). He also doesn't sacrifice traditionalism for art. Or art for traditionalism, for that matter. He has that rare ability to nail the beautiful artistic shot, and still get the classic wedding photos you really want. (Oh yeah, and he does a killer photobooth!)
But more than all that, one of Jerrit's talents is detail shots. (Which, y'all? Harder than they look). So while he'll capture all of the freewheeling emotion of the day, he's passionate about telling your story through the details. For those of you who are crafting a wedding of small moments, this is key. You don't want to lovingly craft 1,000 paper cranes, and then hire a photographer whose specialty is dance floor shots, and never get a picture of them. (Trust me. You do not want this to happen.)
Jerrit says, "I always love making sure I get plenty of detail photos. Couples work long and hard to design details that will infuse their wedding with aspects of themselves, so I make sure to capture every last one in order to tell the complete story. I find all of the personalized details inspirational, and capturing these creative details in order to tell a couple's love story is actually thrilling. A wedding is extraordinarily intimate, and when a couple wants to plan a wedding that is a celebration of their personal and unique relationship, I am honored to capture those moments and forever preserve them on film."
Plus, introverts and extroverts alike, Jerrit Pruyn Photography knows how to work with each of you. He told me, "I like to custom tailor my style dependent upon the couple. Often I get a shy couple who feels uncomfortable in front of the camera, so I have to let the day play out and get the shot black ops stealth style. Other times I have a couple who wants to get rock star photos on the dance floor and will pose for the camera all day long. Ultimately, depending on the personality of the couple, I have to behave and photograph accordingly to truly capture the essence of that couple."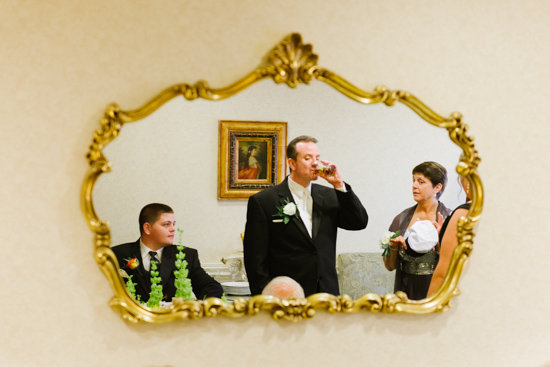 But brass tacks, y'all. I'm going to let Jerrit Pruyn himself give you the details, because they are good ones. Affordable New York City wedding photography, with all of your images on a USB card, and a photobooth, and a second shooter? Minimal post processing on your photos (thank you dear lord above)? Focusing on capturing you and your mannerisms, not some photoshoot version of you? What's not to love here?
AND YOU GUYS. HE GIVES YOU A VIEWMASTER OF YOUR WEDDING IMAGES. (Drops the Mic…)
 PRICES & DISCOUNT: My wedding packages start at $2500 for six hours, $3000 for unlimited day of coverage, and $3500 for rehearsal dinner,  unlimited day of coverage, and the photobooth. All packages include another photographer, an online gallery to share, and a viewmaster for your coffee table. (It is awesome I promise.) I would like to give all APW readers a 10% discount on my wedding packages and a high five.
WHY APW: APW couples take personal care to infuse their wedding with true love, individuality, and at the same time want some awesome photos to document the day. I am always awestruck and inspired by couples who manage to create an event that truly celebrates two individuals coming together to form one union. It's a beautiful moment in two people's lives, and in all honesty, photographing an authentic wedding is really what makes my job fun. To see two people being true to one another is the best thing in the world!
MY STYLE: My number one goal for any wedding is to photographically capture a couple's individuality and true love. Each wedding is an expression of a couple's personalities and commitment to a lifetime together, and I aim to capture that unique love story as naturally as possible, so that the photos are a true representation. I typically will give some light guidance when it comes to posing, to make sure to get everyone's "good side," but I am careful not to over direct. I want to capture you, your poses, your mannerisms, your natural beauty, your personality. When you look back at the photos I want you to see those special moments, not a posed photo shoot session.
Ultimately, I strive to capture honest and simple images that best depict the individual beauty of each couple so that while feeling modern, the photos will remain classic and timeless. I do a slight adjustment on each of my photos while post processing, nothing extreme just adding a little love and pop to each one. I don't want to put too much of a "trendy" look that will be dated within the next year… classic and clean is what I aim for.  Oh, and we will get some rockstar images of your guests on the dance floor as well, those are always in style.
PROJECTS: I have been a writer for Fstoppers.com (a large and still growing photo blog) since it was launched in 2009, and had the pleasure of photographing weddings with the two co-creators while I was living in Charleston. Sometimes I miss the laid back, down home southern charm, but hey, I live in the greatest city in the world!
WHY THIS JOB: I am very even brained, left and right. I always excelled in math and science while still being someone who thinks creatively and outside the box. I'm also a pretty major extrovert, so in searching for a niche where I could use logic, creativity, and artistry while getting to meet and hang out with awesome people in the happiest moments of their lives… well that's wedding photography in a nutshell. There is little more thrilling than spending a day raising up and celebrating a couple's uniqueness, live and commitment.
WHY ME: 
Aside from your spouse and bridal party, your photographer will be the person you spend the most time with on the day of your wedding. I could try to find the perfect words to really portray my personality, but hey,
book a client meeting
to really find out what makes me unique. I'll buy the drinks!