The joke among my family and friends is that deciding is my superpower (well, that and working a room). In recent years, I figured out this has a lot to do with my family dynamics. At the dinner table, starting when I was tiny, my parents pushed me to have an opinion and firmly back it up. Turns out, this wasn't a random game to create a difficult child. Women in our culture are pushed to go along and keep their opinions to themselves, and I was in for a lifetime of pressure to go quietly. These days, as a boss, I press my (female) employees the same way my parents pressed me: What's your opinion? State it firmly. Back it up. Leave it on me to debate if I disagree. Given this, Sarah's post hits close to home for me. Being a woman who makes decisions is hard. It's something that has to constantly be relearned and is ultimately so important for our relationships.
–Meg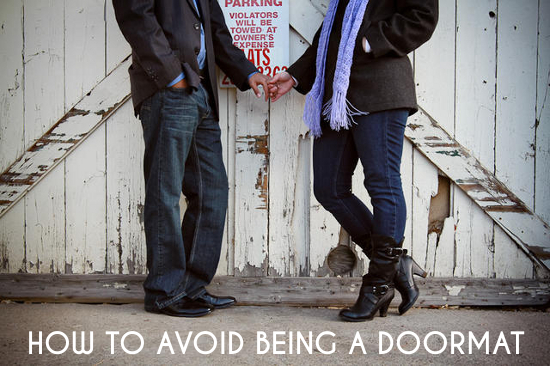 Sometimes the thoughts that pop into my head are so foreign and unsolicited that it feels as if they were put there by somebody else. I am pretty sure there is this other chick squatting inside of me, silently watching the drama unfold, waiting for some distracted moment to jump in and smack me upside the head with what she really thinks. A few weeks after my engagement, I am yawning at a stop sign, searching for my break in an endless parade of cars, when over the relentless clicking of the turn signal she suddenly utters: Well, I guess you're never going to be single again. Better start figuring out what you want in a relationship.
Wait. What? Where did that come from?
At first I'm indignant. The "Yes" has already been whispered, the ring photos uploaded and subsequently "liked," the congratulations envelopes emptied of their contents. The decision has been made. And now is the time to start figuring out what I want? It's a little late for that.
I do see where she's coming from, though. I have a history of getting into relationships and forgetting that I have opinions; in love, I fail to participate in making decisions that affect my own health and happiness. I can trace this habit all the way back to my (loving, supporting, wonderful!) family of origin. Along with an infamous punctuality deficiency, my parents, siblings, and I all share an inability to make a joint decision on even the most mundane matters. A typical Friday night in our house during my youth:
"Well. Nobody feels like cooking. Should we have Chinese or pizza?"
"I don't care. Ask Dad."
"Oh, it doesn't matter. What do you want?"
"I dunno. Maybe pizza?"
"That's fine, I guess. But didn't we have pizza last weekend?"
"Okay…so…Chinese, then?"
"I guess. But what do we order?"
"Don't ask me. Ma, what should we get?"
"Oh, I don't care. Just…anything."
"General Tso's?"
"Well, we had that last time. But get whatever you want."
"Maybe we should just order a pizza."
(My fiancé Mark is baffled by this waltz of non-decision. As a point of comparison, his mother recently sent us both an email entitled "Gift Hints for my Birthday." Her birthday is nine months from now. She just wants to make absolutely sure she gets what she wants.)
"Okay," I say to the squatter inside my head, "so my family had take-out problems. So I've played the doormat in a relationship or two. That was then. I have since grown up, gotten a master's degree, gotten all feminist, and gotten over it. Right?" Continue reading The First Step Is Admitting You Have a Problem