I want to write a little bit about what the roller-coaster 24 hours of the
day of decision
were like here in San Francisco, but it's taken awhile for me to pull my thoughts together. But I owe this to each of you, so here are my thoughts on supporting and valuing marriage as a civil right: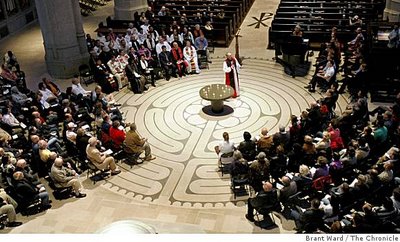 The roller-coaster started on Monday night we went to a prayer service at Grace Cathedral, where it was my privilege to pray for marriage equality in the same room where
my parents were married
35 years ago. We prayed, we cried, and we sang. A gay couple spoke about how one of them has a degenerative disability, and because he is not covered through his husband's benefits he is slowly loosing the ability to walk. They talked about how, for them, marriage is not a illusive term, how the struggle for civil rights is his struggle for life, and how they don't have time to wait. There were about 40 clergy present from a multitude of faiths, and most of them pledged that, should the worst happen, they would get arrested in
peaceful civil disobedience
the next day. Our rabbi was among them.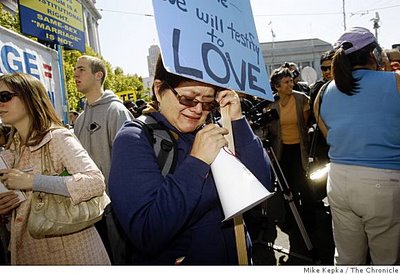 Continue reading 24 Hours For Marriage Equality