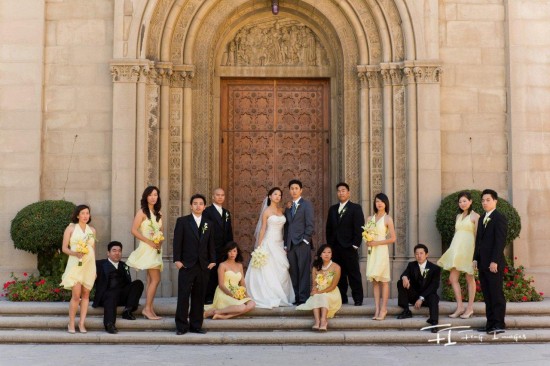 Last week we talked (and talked and talked) about the last few months of wedding planning and the unexpected stresses that can come up in the final push to the finish line. For me, this stress was bridesmaid dresses. I wanted so much to be a laid-back bride, so I rejected the idea of telling my friends what to wear, but that didn't stop me from pinning paint swatch after paint swatch into my wedding notebook (this was before Pinterest, clearly) and sending them countless color palettes that I'd created using the collage tool in Picasa and sort of trying to coordinate their looks while also telling them I didn't care what everything looked like. It turns out I did care about bridesmaid dresses, I just wanted them to be inexpensive and easy to obtain for my bridesmaids while also being stylish and, well, somewhat coordinated (and maybe something they'd wear again? We can dream, right?)
Looking back, it's so easy to see how much easier this process would have been with Little Borrowed Dress, purveyor of stylish, affordable, bridesmaid dresses that you can rent and then return for only $50-$75! In fact, Little Borrowed Dress is such a no brainer for me that it's hard for me to understand how it took this long for someone to come up with the idea.
So here's how Little Borrowed Dress works: Continue reading Rent Your Bridesmaid Dresses with Little Borrowed Dress!