*Erica, Unitarian Universalist Minister & Rachel, Housing Advocate*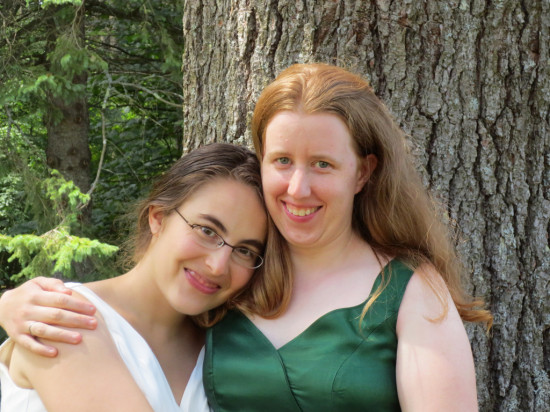 Interestingly, especially given that APW's original tag line was "Creative. Thrifty. Sane.," we don't spend a lot of time on APW talking about budgets. In fact, for years we've edited out numbers from wedding grad posts because we found that it was a flash point for readers. If someone was spending less or more than you, what did that MEAN?? (Hint: Nothing.) One of our goals for the next few months is to find a way to ease into discussing numbers safely. To start, we thought this week we'd showcase weddings with different budgets that are still very APW, so we can all see that joy is just joy. First up, Erica's thoughtful post about balancing priorities and realities. (Plus, DIY photography! Hurrah!)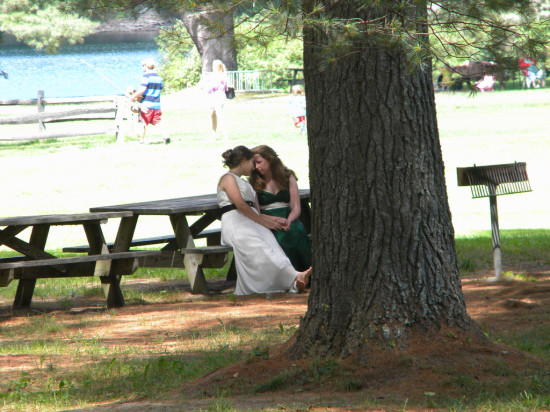 Hi, I'm Erica, the one in the green dress. When Rachel and I sat down to plan our wedding, we decided to start by listing our top priorities. Rachel went first, and her list of priorities matched mine so exactly that I thought, "Yes, I am absolutely marrying the right person!"
Our priorities were:
Meaningful ceremony
Beautiful location
People we love in attendance
Being gracious hosts to our guests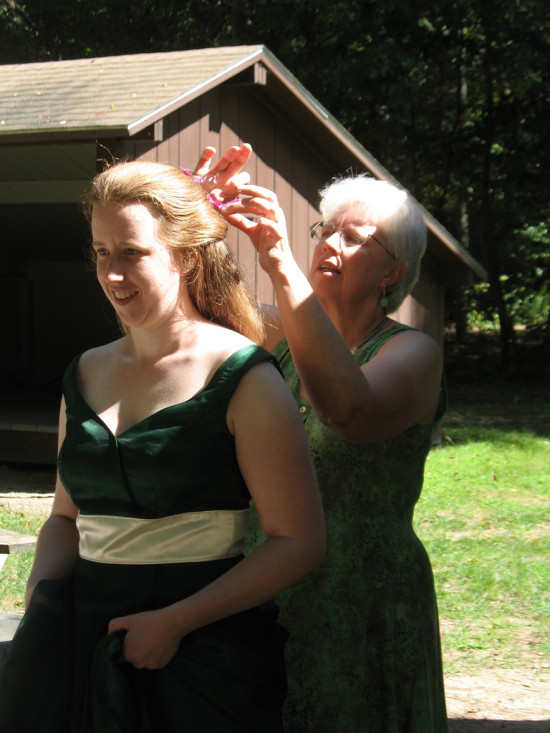 We also decided that we wanted to spend no more than $5,000. While this was not one of the main priorities, it was a very close second in terms of importance. The reason for this wasn't really because we couldn't afford more. With the help offered by our parents, we could probably have afforded to spend up to twice as much. But that wasn't the kind of wedding we wanted. We wanted to get married as simply and meaningfully as possible.
As we were planning our wedding, we kept coming back to these priorities. There were other things that were important to us, but if they clashed with any of the priorities, we dropped them. For me, what this meant, especially in the early stages, was a constant conversation with myself about whether the things I wanted really fit in with the wedding we were planning.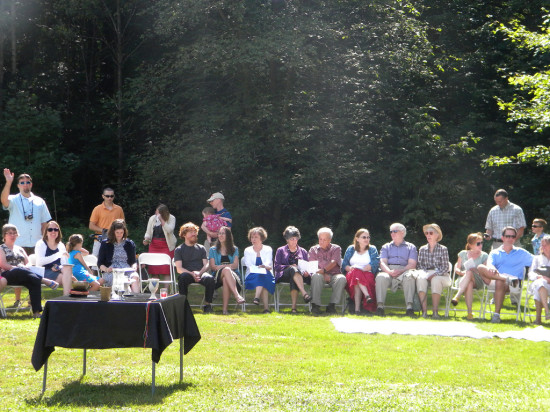 Take dress shopping, for example. Our first foray into the world of dress shopping involved me convincing a rather reluctant Rachel to come look at the wedding dresses in the local used clothing store. Despite her initial reluctance, as soon as Rachel began trying things on, she got totally swept up in the moment, and very excited. After watching her for awhile, my resolution to get married in green began to waver. I wanted to try on the pretty white dresses, too! So, I did. The first one I tried on was this gorgeous dress. It looked very good on me. A part of me wanted to get married in that dress.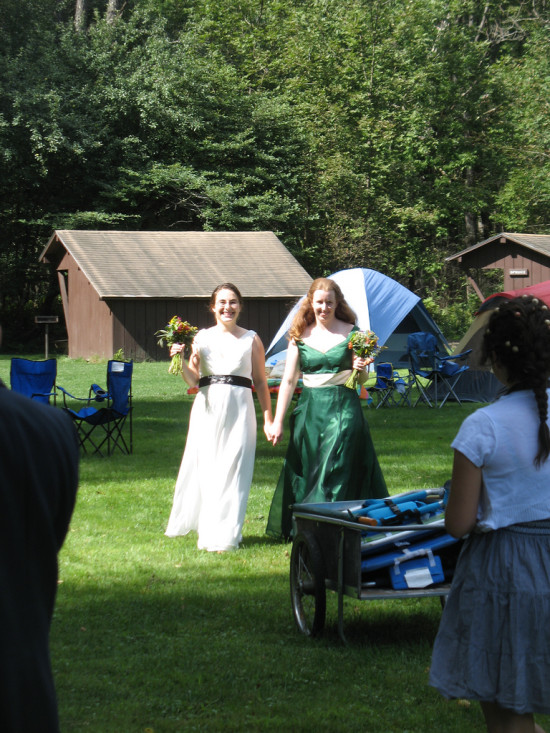 But it also weighed a ton. And it was quite formal. I had this conversation with myself for the first time. "I really want this dress. But I don't want the wedding that goes with this dress. I want this other wedding we're planning. The simple, getting married in a field in a green dress wedding." So, I didn't buy the dress. Instead, my mother took a week off from work and we made my dress together. We had a blast, and I got a dress that fit wonderfully into our wedding. Continue reading Wedding Graduates: Erica & Rachel