** Please do not Pin, re-post or otherwise share images of this wedding in any form. The images are copyrighted, and not available for distribution.**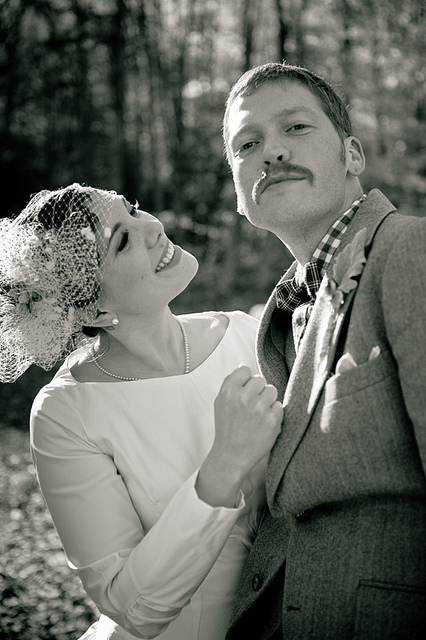 Long time readers will remember when Tamera (aka Verhext) wrote a wedding undergraduate post about the importance of faith in the face of a wedding. She was freaking out about her wedding, and remembering that as a Vermonter, she'd personally helped to pull together her sister-in-laws wedding from scratch. Well, she's back, with a letter to her (beautiful, beautiful) wedding. She's also on 100 Layer Cake today, being stunning. Besides me wanting to put her whole wedding in my mouth because I love it that much, I'm beyond honored to get to share Tamera's wedding on APW. Since we first met at the APW/OBB meetup, Tamera has become a friend, a brunch lady, and someone whose brain I want to hack open to release all of the butterflies, so I can understand what goes on in there. Tamera and Sean threw their wedding with very little money. She made her dress, they self-catered, they made their invitations, they got married on their own property in Vermont (Tamera owns a wee cabin there, sigh). And somehow it ended up being everything a wedding can be… and a little bit of a pain in the ass. (Oh, and she wants me to mention her amazing, affordable, NYC Photographer Jeremy Harris… who once shot photos of her band!) Here is Tamera with the full scoop: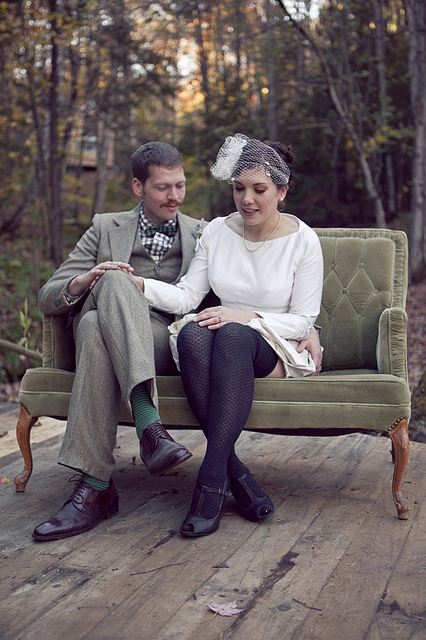 Dear Wedding,
You were really difficult, just admit it. I think you secretly liked being so difficult. Everyone knew about you and thought you were great, but I know the truth, wedding. You held us to a level of perfection we just couldn't achieve, and made us feel like no matter how hard we worked we couldn't live up to you. On the surface, everyone loved you. Oh, I know your sneaky ways. I didn't even want a wedding. But you're so flashy flashy, and so "everyone else is doing it" and the next thing we knew, we were sending out invitations. And then there was no turning back, and you just kept luring us deeper and deeper with your promises of happy families and cake. The cake was a clever ploy. Oh, you're good, wedding.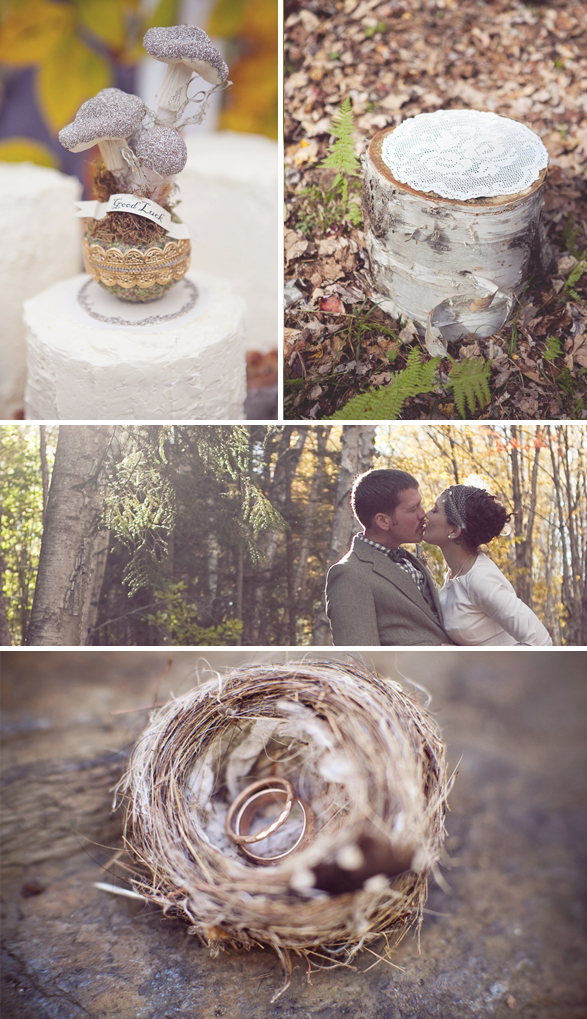 And you know what wedding, you were really, really hard work. So much work that when you were over, I didn't know what to do with my weekends. So much work that I thought my head would explode from making invitations and dresses and finding plates and utensils and tablecloths and buying food and agonizing over finding a suit and making sure everyone got there and planning the ceremony and realizing last minute I wanted flowers and making bouquets and feeling guilty about wanting to arrange them myself and making signs and cards and decorations and basically asking everyone I know to show me their love through sheer hard labor.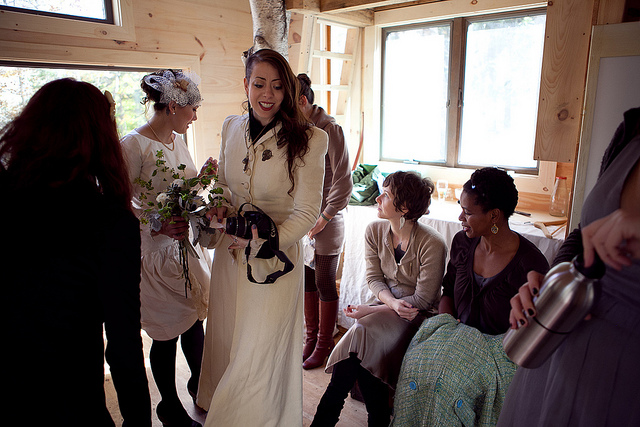 That kind of sucked, wedding, and you had the audacity to make me feel like it was pretty amazing while I was doing it, but you know what? It was exhausting.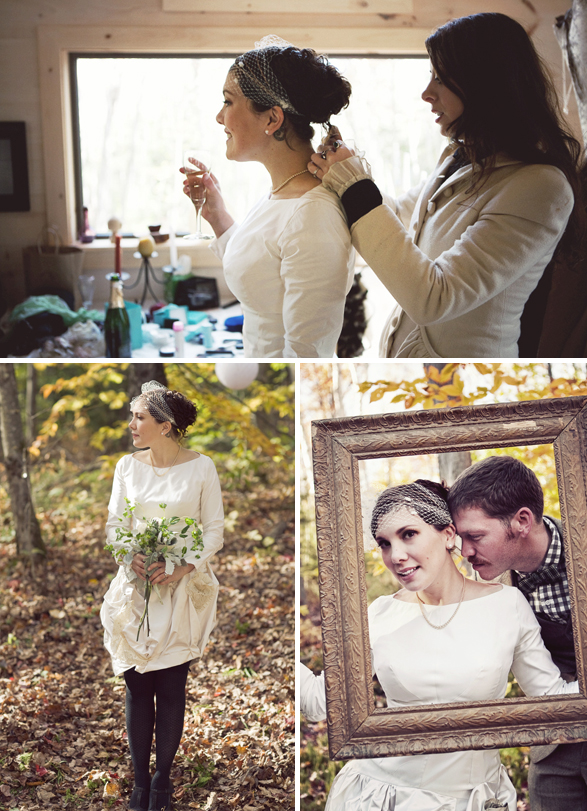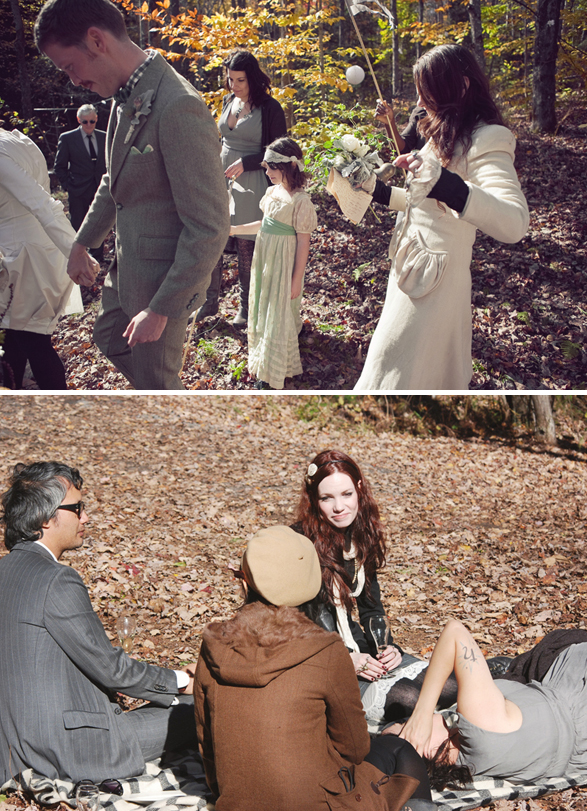 You also made my husband and I fight so much that we almost didn't get married. In fact, if the fight hadn't been in front of the liquor store, we may have not gotten married. But as it was, I ended up buying 6 bottles of Perrier Jouet because the labels were so, so pretty and I wasn't thinking logically. So maybe I needed a good reason to crack them all open. So I guess that worked out. THIS TIME, wedding. But watch your back. Continue reading Wedding Graduate: Verhext, A Letter To My Wedding