A while back, Meg wrote a post about wedding planning, and why the lessons she learned during the process have ended up coming in handy outside the context of wedding planning (in that instance it was navigating pregnancy). I'm finding this to be true for me as well, but less in the logistical way that Meg talked about, and more in the emotional work of coming to terms with how I transition from one stage of my life to the next (read: often with much kicking of the feet). For us, the next transition will probably include kids. Part of the reason I've been pressing to include more parenting conversations on APW is because I think the way we talk about parenthood in our culture right now is really troubling. There are so many labels and acronyms and so very few real conversations about how people are approaching the decision to have and raise a child in this day and age. And frankly, I just want to know what my options are. Or really, that I even have options. So this week, in addition to your regularly scheduled wedding content, we've asked a few familiar faces to join in a conversations about parenthood as it pertains to home and work. Today we start with our own Liz, as she navigates working from home while also taking care of a kiddo during the day. This week we'll also hear from Meg on the wonders of daycare, as well as longtime reader Brandi on her experiences as a stay at home parent. While these perspectives certainly don't even graze the complete possibilities of parenthood, my hope is that through them we can begin to expand our conversations on Parenthood out from June Cleaver and into something a bit more like real life.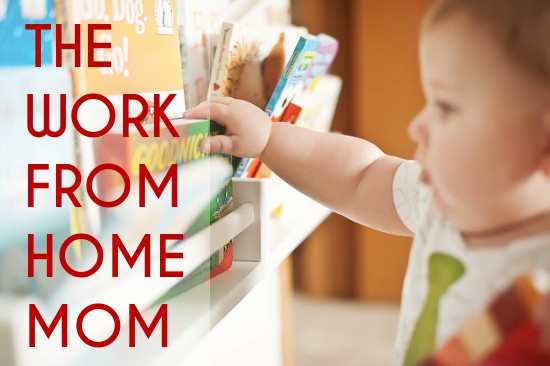 It was just about two years ago that I left my job to be home with my son. But, it was just about a year ago that the internet informed me of its disapproval of that decision.
It's funny how something like, "to stay home or not to stay home," feels a very black-and-white sort of choice when you're talking about it on the internet, where everything is in single dimension. In reality, the decision was all sorts of blurry shades of gray. Rather than a choice of this-or-that, it was a matter of weighing a load of different factors together. My husband and I thought about who was having an easier time finding lucrative work, who had aspirations outside of a just-bill-paying job, and who wanted to be home. We weighed issues of finance, emotion, time, career path, family, and on and on against one another. It was complicated.
But it wasn't something entirely unfamiliar. That's what we'd been doing for all the Big Stuff up until that point. Where to live? Take this job or that? Go back to school? Each decision rolled out pretty much the same litany of factors, just with different importance each time. Having a baby was no different, just, yet again, made the factors shift a bit in weight. Complicated, tricky, but old hat.
In fact, just about a year before baby, we'd done that same shuffling of priorities. In the end of that round, I took on a bleak desk job in a cramped gray cubicle. It was a boring job, a smidge degrading, and it wasn't in my field, but it paid the bills. Because it paid the bills, my husband was able to stay home and work toward his Master's. We wrung our hands, we discussed, and we analyzed all of the different factors to consider. In the end, I bit the bullet so he could do what he wanted.
When baby came around, I was the one who wanted to stay home, and he faced slaving away at a thankless job. Other than those specifics of who was stuck with the shitty end of the stick (and the presence of one additional pudgy, dimpled factor to consider), it was essentially the same decision.
So why the public outrage? Continue reading Reclaiming Wife: The Work-From-Home Mom