Last year when I wrote about my own fear of marriage, I was blown away by the response. But today, reading Sarah's post, I now understand why the reaction was so strong. Because this fear and the way it manifests, it says so much about what marriage means and why it's simultaneously so reckless and so rewarding to allow yourself to care for another person the way that marriage requires. But seeing someone else confront their fear makes it that much easier for me to confront my own. 
—Maddie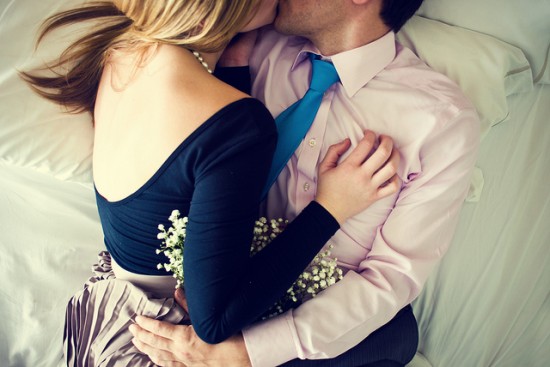 I recently became engaged, and my fiancé Mark is truly the man of my dreams. Except at night, in my actual dreams. In those he's kind of a jerk.
It is the day before our wedding and we have failed to make preparations. I find my beloved lounging by a hotel pool, taking a luxurious drag on a cigarette. Rage. "You should have told me you were a smoker before we got engaged!" I shout. "You're stuck now," Dream Mark replies, and saunters off with disdain. Upon his return, he grudgingly hands me a peace kitten, but you can tell he's still really pissed. The wedding guests are cancelling left and right.
I catch Dream Mark smoking all the time now, and he's always a real meanie about it when I find out.
Dream Mark tells me he's leaving New Jersey for Portland, three thousand miles away. He's got a sweet gig lined up, feeding wild dolphins for cash. I ask him, "Why can't I go? I like dolphins." He says I can't follow him, then he hops on a Greyhound without looking back.
Please allow me to explain. You see, I'm terrified of marriage.
It's not because my parents had a bad marriage. I wasn't a kid who soured on the idea after endless nights of feuding between two adults who could no longer stand the sight of one another. I never survived a vicious divorce or witnessed an extramarital affair. On the contrary, my parents had a great marriage, and that's maybe part of my problem. Continue reading Scared Beyond Belief, Thrilled Beyond Dreams