We talk a lot about the ways that our culture seeks to divide and separate women based on the choices we make throughout our lives (getting married or not, having children or not, pursuing a career or not, doing all of the above or not). But something that doesn't get touched on as often is the fact that many times those states of being are not permanent. (Like, say, staying home for a few years while your kids are young. Or living apart for a while as a married couple while you pursue separate interests.) And the problem is that so much weight is given to each individual choice, each check box we tick off, that it can become very difficult to feel okay with wanting to change our minds or occupy more than one space at a time. Which is why I love that Sharon's post today celebrates that ambivalence. It's about the natural pendulum swing that happens over the course of a lifetime, and it's about freeing ourselves from feeling like we have to choose sides in order to enjoy the ride. Her story doesn't necessarily end with a decision, but I think that's exactly the point.
—Maddie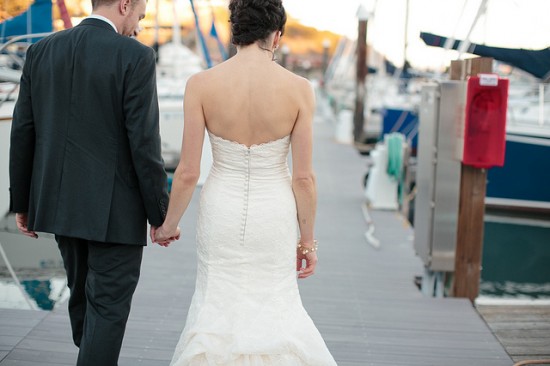 I keep trying out different beginnings for this post.
I could tell you the story of how I came across the Day Zero Project a few years ago and immediately loved the concept of their "101 [goals] in 1001 [days]" list. I could tell you that I made such a list, filled with both lofty and mundane goals, and kept it in the back of my journal where the paper it was printed on grew increasingly worn as I unfolded and refolded it to check off different items over the span of two and a half years. I could give you a lovely, triumphant, brief coda in which I realized at the end of my 1001 days that nearly every enormous-at-the-time goal I'd originally put on the list as more of a long shot than an act of faith had been checked off. Pay off undergraduate loans. Check. Travel to Europe. Get accepted into and start a doctoral degree program. Check, check. I could tell you that I know without a shadow of a doubt that my marriage made achieving these goals possible.
I could tell you all these things, and they would all be true.
But there's another way I could begin that would be equally true. It would go something like this: Just under three years ago, I was visiting a campus several thousand miles from home for the admitted students' weekend at one of my top-choice schools. I wore a brand-new engagement ring on my finger. And I was horrifically confused because all of a sudden that second fact felt vastly more important to me than the first. I distinctly remember sitting alone on my host's couch on the final night of the visit journaling about how relieved I was to go home the next day and how seemingly suddenly I found myself filled with ambivalence over pursuing this career path that I'd been dreaming about since I was eight years old and discovered you could make a living out of loving books. I flew home and told my fiancé something along the lines of "I realized there that this whole grad school thing is no longer my dream. You are. You and the marriage we're going to build together."
Later that year we married, moved, and I started graduate school anyway. I promptly spent my first two years of coursework feeling unsettled and wondering what I was doing in the classroom when everything about my life outside of it felt far more real and more important. In an environment where everyone jokes (with underlying dead seriousness) about being married to their work, where sustained intellectual passion is required for success, I wondered if I'd disqualified myself from the start simply by being married and by wanting, vehemently, for my marriage to succeed. I wondered if that made me a terrible feminist. I wondered (angrily) why my husband kept insisting on believing in me and pushing me out the door when I just wanted to hide at home all day.
These questions eventually faded, mostly as I made likeminded friends, found sane advisors, and moved out of the coursework phase of my program and into the kind of teaching and research that I find enjoyable and meaningful. When I wrote a new 101 in 1001 list for myself at the beginning of this year, the category I could most easily fill was the academic/career goals one. At first I felt a pang of doubt—did this mean I was moving away from my marriage somehow? But I knew I wasn't. I have never felt closer to my husband, nor more proud of the life that we're building together.
This is where it could be easy for me to disavow my newlywed self. This is where I could say that even though marriage helped me achieve those huge goals of savings, travel, education, it had also threatened to completely disrupt a career trajectory I'd set for myself since childhood. Except that I know to the core of my very being that I was not impoverished by that time in my life, that my dreams then were neither smaller nor less important than they are now, even though they took on different trappings. I think having a span of time wherein I was paying careful attention to the foundation of my marriage has sent our roots deep and our branches high, and I know that paying more attention to my career does not mean a net loss of attention for my marriage. But I still don't really know how to describe that time without it sounding like I'm casting a value judgment on one versus the other. Continue reading Reclaiming Wife: Day Zero