Two weeks ago we ran a post about the loneliness of overcoming infidelity in a culture that tells you that "wronged women kick those men to the curb" (the narrative is pretty gendered, I'm afraid). The outpouring of responses in the comments made it clear that this was something we needed to discuss. And no surprise, right? Sexual infidelity is pretty common in the human animal (see a past APW discussion about the potential difference between infidelity and non-monogamy here). So today Leela is here talking about the decision to save her relationship after infidelity and the ways that the experience made them more ready to get married. This conversation is important for all of us, since (shocker) no relationship is unflawed.
—Meg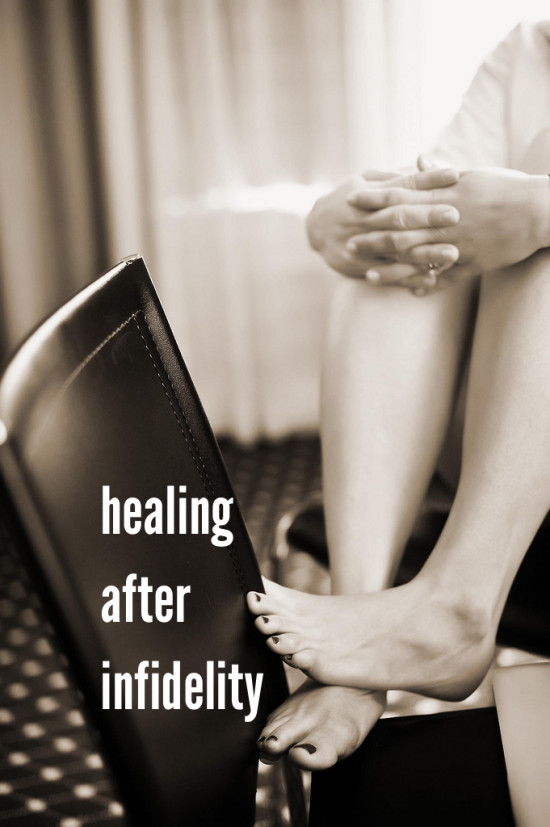 My fiancé and I sit in our kitchen, folding countless origami flowers and chatting about wedding plans. As it sometimes does lately, our conversation turns to an incident that once threatened to end our relationship. This event fundamentally changed the way that we work together as a couple. However, it does not define our relationship—nor will it define our marriage.
I discovered it by accident. He had left his email open. I opened a folder marked "jokes" thinking I could use a laugh. Instead, I found an email to another woman. I recognized her name as a friend from back home that he mentioned on rare occasion, usually in conjunction with her blog. The email was sexually explicit. "Hmm," I thought, embarrassed by what I'd seen. "I never knew he was interested in her that way." Then I saw the date on the message. At the time that he wrote the email, we had been dating exclusively for almost two years. A pinched, panicked feeling began to spread through my body. I took a deep breath, walked into the kitchen, and confronted him.
My world began to unravel. I was devastated to learn that my kind, thoughtful, loving boyfriend—the man who had stood by me through prolonged unemployment and serious illness, who helped me to learn to cope with my chronic anxiety and depression—had been involved in a sporadic online and texting relationship with another woman for over a year. That first night I insisted that he end it immediately, and he did. He blocked and deleted her phone number, blocked her email, and gave me full access to his email account. I threatened to throw him out of our apartment but agreed to let him sleep on the couch while I thought things over. The thoughts turned over and over in my head; a million questions without answers.
The next excruciating twist of the knife came a few days later. A visit to her blog revealed that she had written about him by name on several occasions. When he cut off all contact with her, she retaliated by posting screen shots of their sexual emails and texts. It's hard to think clearly about the state of your damaged relationship when so much intensely private information has been made public. I had no idea what to do in the face of this dual violation. I screamed, cajoled, wept, begged, threatened, and berated. I sobbed on the bathroom floor. I fell asleep crying every night while he listened from the couch. My anxiety symptoms worsened. Ashamed to talk to my friends, I slipped into a deep depression.
I thought I knew what I was supposed to do. I was supposed to triumphantly kick him out of the apartment that we had shared for two years. I was supposed to toss his prized possessions out the window. I was supposed to tell all of my friends what a horrible person he was, so they could tell me that they never liked him anyway. After all, I am a strong and independent woman. I had invested three years of love and trust, and I had been betrayed. So why wasn't I staging an impromptu stoop sale with all of his belongings?
Part of it was unbridled fury. I was in agony, and I wanted him to witness every minute of it. Part of it was love. Despite everything that had happened, I could not forget the love that I still felt for him. Part of it was embarrassment. Was his terrible judgment a reflection of my own faults? Did my illness cause this? Was I so woefully inadequate that I had driven him to someone else?