Sites + e-invites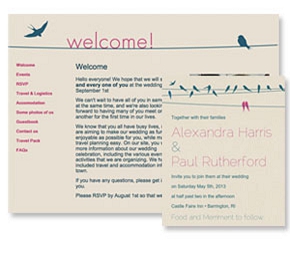 Über-personalized and Practical Wedding Websites and More
Wedding Websites and Paperless Invitations from Glö Featuring Gorgeous Designs from APW Designers
APW has teamed up with Glö to bring you wedding websites, paperless invitations, RSVP tools, and communication options that won't make you want to tear your hair out. Now, you can get all of this with quirky and beautiful designs by APW designers.
Glö integrates all the bazillion wedding-y communication things you're supposed to be juggling and makes them simple and streamlined. Oh, and pretty. The APW designers make them super pretty. Not only can you customize your invites and sites to reflect your style, but you have unlimited design options! You can use a Glö design, upload your own, or choose a premium design from one of APW's own wedding elf designers.
Pricing

Glö offers a 21 day free trial, and after that their prices are excellent (plus, Glö now offers monthly pricing plans!). You can get the Light Package (the website, with events & RSVPs) for $75 a year, and the Complete Packages with Online Stationary start at $109 a year. APW designs for your website are purchased individually, and are $20 (and are so pretty).

Here's what you get with Glö:
Animated Paperless Invites & Save the Dates
* Unlimited versions
* Your own wording
* Customize your stamp
* Order matching paper/ printable versions
see more
A Multi-Page Wedding Website
* Add unlimited pages
* Add photos, slideshows, videos or any widget
* Select which guests can view each page
see more
"Smart" Events, RSVPs & Guest Messaging Tools
* Add unlimited events & RSVPs
* Select which guests can view each event (no hurt feelings!)
* Send last-minute reminders
see more
Meet the APW elves who design for Glö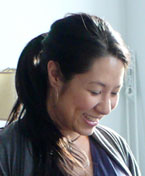 Kimi, A Printable Press (See her Glö designs)
Kimi Weart, native New Yorker and mastermind of A Printable Press, has been a designer for a million years. Calling herself "too excited by life to stick with one style" her designs swoop from "vintage-esque to uber-modern, yet all focus on statement artwork and meticulous typography." She began A Printable Press in 2009 as a way to help people have beautiful stationery in their lives no matter what their budget. Now she is thrilled to take that one step further by moving into the digital world with Glö, to bring lovely websites to all those modern, eco-friendly and beauty-savvy people out there.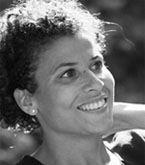 Eleanor, e.m. papers (See her Glö designs)
I started out as a book designer, morphed into a web designer while living in San Francisco during the .com boom, and have managed to fuse both my love of print and digital media by designing printable wedding invitations. My dad is a letterpress printer and I grew up in his print shop. After being surrounded by metal type, paper and classical typography my whole life, I spent over ten years in the online media world; this has infused my design style with both a traditional and modern sensibility. The question I ask myself with each new design I create is simple: "Would I choose this for my own wedding?" I find it rather poetic that the design I created for my own wedding, Garden Party, is an e.m.papers best seller! Working with Glöbies and APW couples is great. They are forward thinking couples that approach their wedding with thoughtfully and practically, those are always the best kind of clients.


Julie, up up creative (See her Glö designs)
I'm Julie Green, and I'm a designer. I started up up creative in search of that sometimes-elusive creative high. That feeling you get when you put something new out into the world and share it with others and they love it and they tell you so. For awhile I got that feeling as a student working on bizarre arguments in her bizarre dissertation (the weirder and more out there the argument, the more charged I got about it). But bizarre-ness isn't particularly coveted or satisfying in academia and I found myself turning into a creative junkie—you know the kind—the person who skips out on her real work just for the chance to make something. I am your creative proxy, if you will. Your dealer in creative highs. I put awesomeness into the world for you to find and share. You'll find that my Glö designs tend toward just-exactly-the-right-touch minimalism. Like everything I do, they're powered by color, typography, whitespace, and love.

By shopping on this page, you help support APW's mission of supporting sane and feminist weddings and marriages, by shopping through an APW affiliate program. Thank you for that.