Fuck Yeah Weddings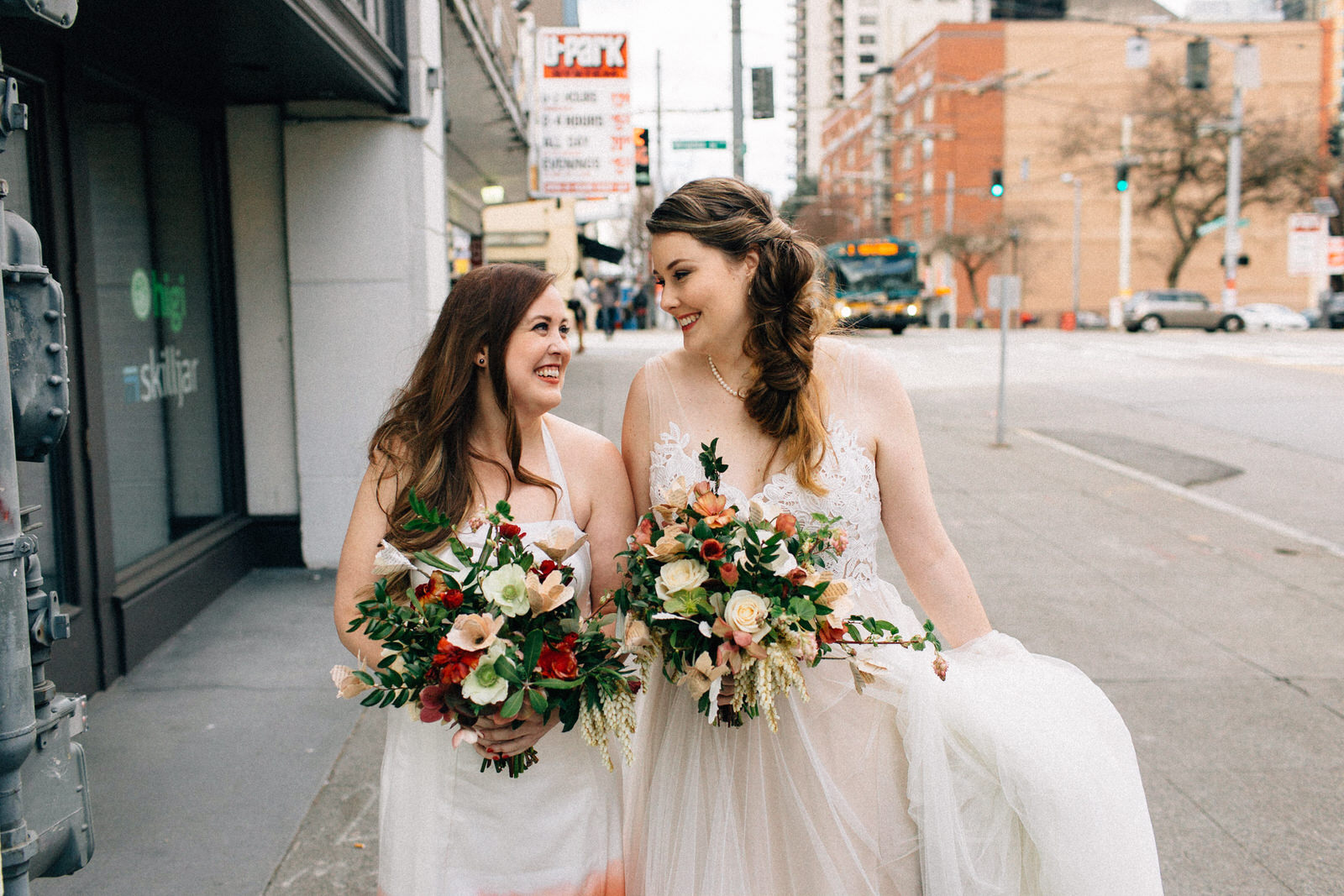 Location

Located in Seattle, WA + travels worldwide

Website

Phone

Price

Coordination from $2100 (does not include travel)
Ahhhhhhhh! Loren, those pictures are making us [cry]. Some of them are so fucking artsy and I cannot believe they are us lololol. Thank you thank you thank you!
Shelby Winters
Travel Policy
I love to travel! Travel fees are included in WA state & in the Portland, OR area in all photography packages and can be added as necessary anywhere else. I'm already packing my suitcase!

Travel in the Greater Seattle Area is included for coordination bookings, but I will travel just about anywhere for a great party so don't let that stop you! Travel fees are charged at cost plus a small additional stipend per day to cover other expenses. HMU for a quote today!
Elopement Policy
Fuck Yeah we LOVE elopements! Elopement photography is available Monday to Thursday in the Seattle or Portland area starting at $2100.

Want to elope but aren't wanting to plan shit? FYW can help you select a spot/venue, get any flowers or decor you want, order a cake for you and your beloved, and book an intimate lunch or dinner for afterwards! We even have people on the team who can officiate for you! All is planned per your specification and budget, so contact us today for a price estimate for your full service elopement.
all images copyright Fuck Yeah Weddings 2010-2023
Describe your business in 1-3 short sentences.
My experience comes from over 12 years as a photographer in the wedding industry, and almost 6 years in wedding coordination. I'm here for the queers, non-traditional relationships (polyamory, triads etc.), Black, Indigenous, POC individuals/couples, people of size, those with disabilities and everyone who doesn't see themselves in all those glossy bridal magazines. It's our turn!
Why do you want to work with APW couples?
I love APW couples!
My brand is all about celebrating those couples who have been traditionally marginalized, and do not see themselves reflected in the "Wedding Industrial Complex." My clients are queer, trans, fat, Black, indigenous, NB POC, self-proclaimed weirdos, neurospicy, and deserve to be seen and heard. Especially by those that are going to be an intimate part of their wedding day!
They hire me because of the way that we connect genuinely, over everything from board games, favorite shows and a love of cooking to our aligned core values.
What is your artistic approach to weddings?
My clients get photos that are authentically reflective of who they are, photos that are emotive, unexpected and vibrant. I call my style journalistic with lightly posed portraits. I love capturing all the details, and that special look you share with your person as you hit the dance floor.
What are your non-work-related hobbies?
I love spending time with my spouse and our kiddo, tending to my pandemic collection of plants that keeps growing (lol,) reading, making art and writing poetry or short essays.
We have a small herd of cats, and two dogs as well so I stay pretty busy between weddings!
Photo of my wedding by the one and only Jonas Seaman!
What's your favorite book?
I refuse to choose just one! I love memoirs, poetry (especially by Andrea Gibson) and novels featuring queer stories.
If you could have a one minute dance party at your desk, what song would you pick?
Anything Cardi B or Beyonce!
Jamie Carle
Pros
Kendall has the personality of a unicorn fairy godmother, and some of the best skills in the industry. Bonus? She's passionate AF about social justice and revolutions in the wedding industry.
Nicola
Pros
Kendall was our day-of coordinator for our small, 35-person wedding ceremony at my moms' house this past September, and she is a magical wedding saint who was put on this earth to make wedding dreams come true. I can honestly say (and how many people can?!) that I did not worry once, a single time, about anything at all on our wedding day. No one who knows me would believe that was true, but it was - Kendall anticipated our every need, fit in seamlessly with our people, and brought a loving energy and a glorious sense of ease to the entire day. I am sure there are 100 things she did that I will never even know about, because I was able to fulfill my one true dream of being fully and completely present. My husband and our family were admittedly unsure before meeting her initially whether or not our small ceremony warranted a coordinator, but Kendall won us over immediately, and everyone has remarked so many times since our wedding day that they can't imagine having done it without her, and neither can I. Hire Kendall for absolutely anything she'll let you hire her for, and do it now!
Rebecca Johnson
Pros
Kendall was crucial for our wedding. She did an amazing job with our pictures, but MORE THAN THAT she kept us on time. She was so much more on top of things than our "Day of coordinator" was. I really do not know what I would have done without her. PLUS beautiful pictures.
Cons
She didn't include any of my pictures in this listing :P
CK
Pros
Kendall is cool as hell, and knows what's up. She was a helpful, unobtrusive presence on the day-of, and was a cheerleader for all of our best/worst ideas. She was AMAZING about working with the non-traditional elements of our wedding like non-monogamy, and they/them pronouns. She was also a great wrangler of some semi-complex family dynamics, and made everything feel smooth and easy. The quality of her pictures is OUTSTANDING and worth much more than what she charges.
Cons
We got very impatient waiting for our pictures to be delivered, which happened slightly past the deadline