Fuck Yeah Weddings!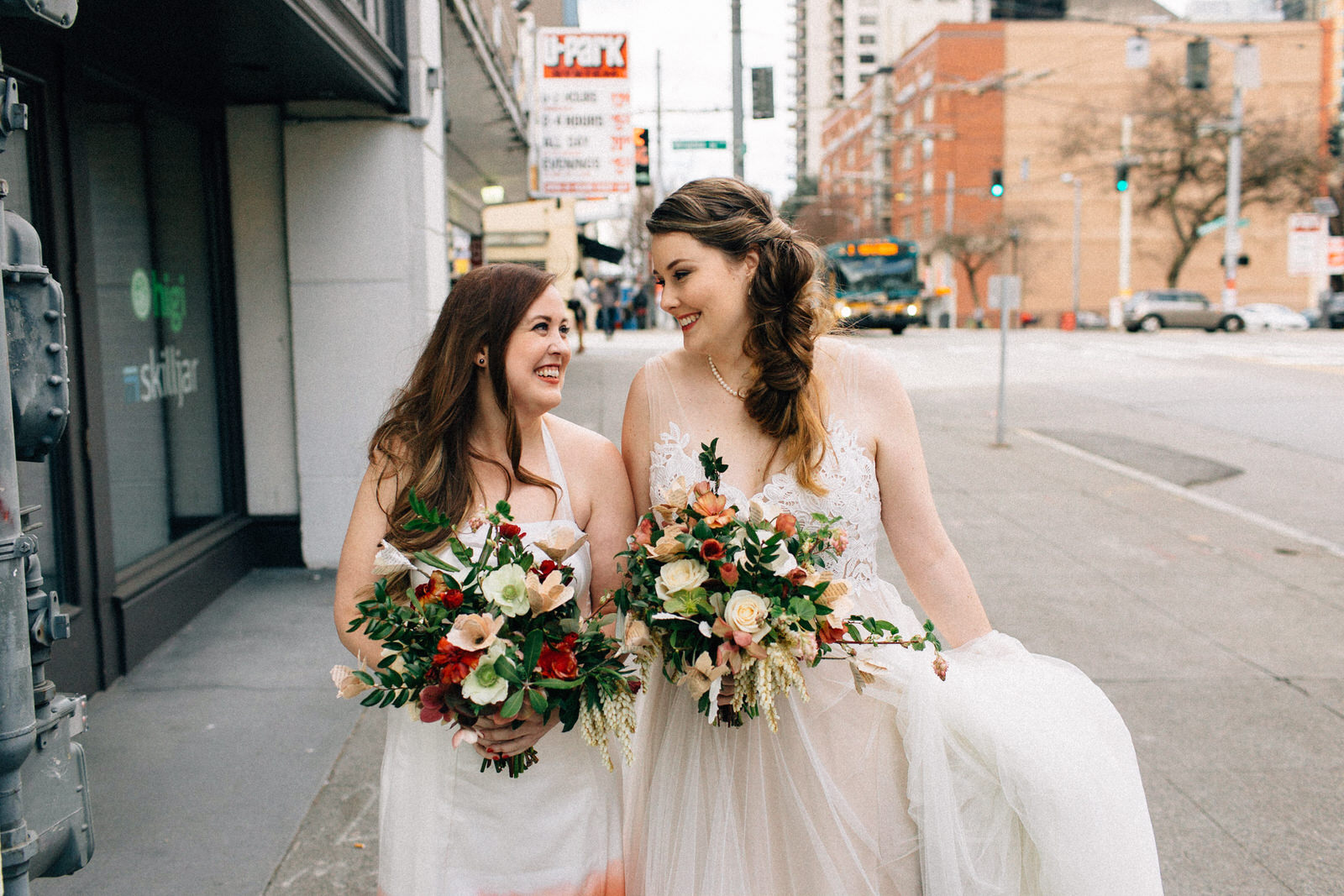 Travel Policy
I love to travel! Travel fees are included in the lower 48 states for photography packages and can be added as necessary anywhere else. I'm already packing my suitcase!
Elopement Policy
Special elopement pricing available.
What are your non-work-related hobbies?
I'm currently learning to play the ukulele, and I'm into tarot, astrology and energy work.
What's your favorite book?
Definitely can't pick just one, but I love the Harry Potter series, and anything by Roxane Gay and Ijeoma Oluo! Oh, and Shrill by Lindy West.
If you could have a one minute dance party at your desk, what song would you pick?
Anything Cardi B or Beyonce!
Jamie Carle
Pros
Kendall has the personality of a unicorn fairy godmother, and some of the best skills in the industry. Bonus? She's passionate AF about social justice and revolutions in the wedding industry.
Nicola
Pros
Kendall was our day-of coordinator for our small, 35-person wedding ceremony at my moms' house this past September, and she is a magical wedding saint who was put on this earth to make wedding dreams come true. I can honestly say (and how many people can?!) that I did not worry once, a single time, about anything at all on our wedding day. No one who knows me would believe that was true, but it was - Kendall anticipated our every need, fit in seamlessly with our people, and brought a loving energy and a glorious sense of ease to the entire day. I am sure there are 100 things she did that I will never even know about, because I was able to fulfill my one true dream of being fully and completely present. My husband and our family were admittedly unsure before meeting her initially whether or not our small ceremony warranted a coordinator, but Kendall won us over immediately, and everyone has remarked so many times since our wedding day that they can't imagine having done it without her, and neither can I. Hire Kendall for absolutely anything she'll let you hire her for, and do it now!
Rebecca Johnson
Pros
Kendall was crucial for our wedding. She did an amazing job with our pictures, but MORE THAN THAT she kept us on time. She was so much more on top of things than our "Day of coordinator" was. I really do not know what I would have done without her. PLUS beautiful pictures.
Cons
She didn't include any of my pictures in this listing :P
CK
Pros
Kendall is cool as hell, and knows what's up. She was a helpful, unobtrusive presence on the day-of, and was a cheerleader for all of our best/worst ideas. She was AMAZING about working with the non-traditional elements of our wedding like non-monogamy, and they/them pronouns. She was also a great wrangler of some semi-complex family dynamics, and made everything feel smooth and easy. The quality of her pictures is OUTSTANDING and worth much more than what she charges.
Cons
We got very impatient waiting for our pictures to be delivered, which happened slightly past the deadline