Julie Pepin Photography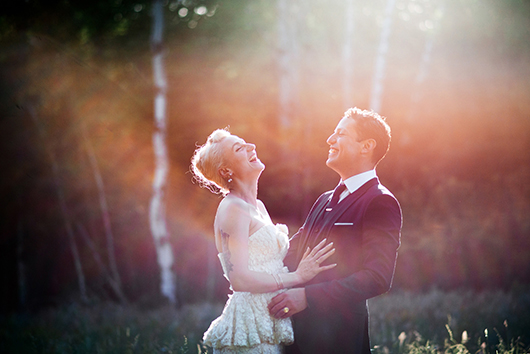 Location

SF + LA, CA

Email

Website

Categories

Price

$2100 - $4500
"I cannot say enough about Julie! First – and this is what you're after – her photos are absolutely incredible. She captures what is real, spontaneous and honest, and yet they also have this gorgeous, light filled quality to them that makes them feel like they were plucked from a lovely dream. On top of that, having her at our wedding was so much FUN! We scampered barefoot through the grass, climbed over fences and danced into the glowing sunset. Aside from photographing us, she was somehow able to capture everything else that was happening as well. She was everywhere! I can see everything now from our wedding day that I didn't even notice myself was there or knew was going on. Having a great photographer was a top priority for my husband and me for our wedding. The talent we admire most about Julie's is that she is effortless at capturing the moment instead of creating a moment to capture. If you love the photos you see in Julie's portfolio, you can feel confident that this is what she is going to do for you – but also what you receive back from her will be even more beautiful, because it will be your own wedding day."
Sonja + Gabe
Travel Policy
I love to travel + all travel within California, NYC, Michigan, Chicago, and London, UK is free of any additional fee's.
Elopement Policy
Please let me know that you are eloping and I can create a special package for you based on what your needs will be!
Describe your business in 1-3 short sentences.
Classic, clean and unfussy photography for down-to-earth couples with a sense of humor. Authentic storytelling, real emotions and a lot of laughter. And most importantly, photographs that feel true to who you really are.
Why do you want to work with APW couples?
I want to work with couples who recognize that their love and the feelings that they have between them are more important on their wedding day than any material details. Everything is there, including me, to celebrate their union in the best way, but nothing, not a single detail is brighter or more important than the love between them.
What is your artistic approach to weddings?
The naked eye is pretty magical, but it can't see everything at once. There are little things that might go unnoticed in the flurry of a moment, but the reason that I love photography so much is because the camera picks up where your eyes leave off. I photograph not only to capture a feeling, but to elicit one as well. I want you (and your mom) to laugh and cry when you look at your photos. So much is happening on a wedding day, it's difficult to take it all in and process it all in the moment. It's my job to capture that electricity, to take all the emotions and all the stories and to put it in a bottle and keep it there for you for always. Raw. Intimate. Handcrafted. Imaginative. Explosions of happiness & color all over your memories. My work focuses on the fundamentals: artistic composition, great lighting, and most of all, making you happy.
What are your non-work-related hobbies?
When I'm not 'working' I like to mess around with my personal photos (I love photos!), I like to drink coffee, go on long solo walks and daydream, read anything and everything, hang out with my boyfriend and cats, dance with my friends, and travel.
What's your favorite book?
Jitterbug Perfume by Tom Robbins