Drew Bird Photography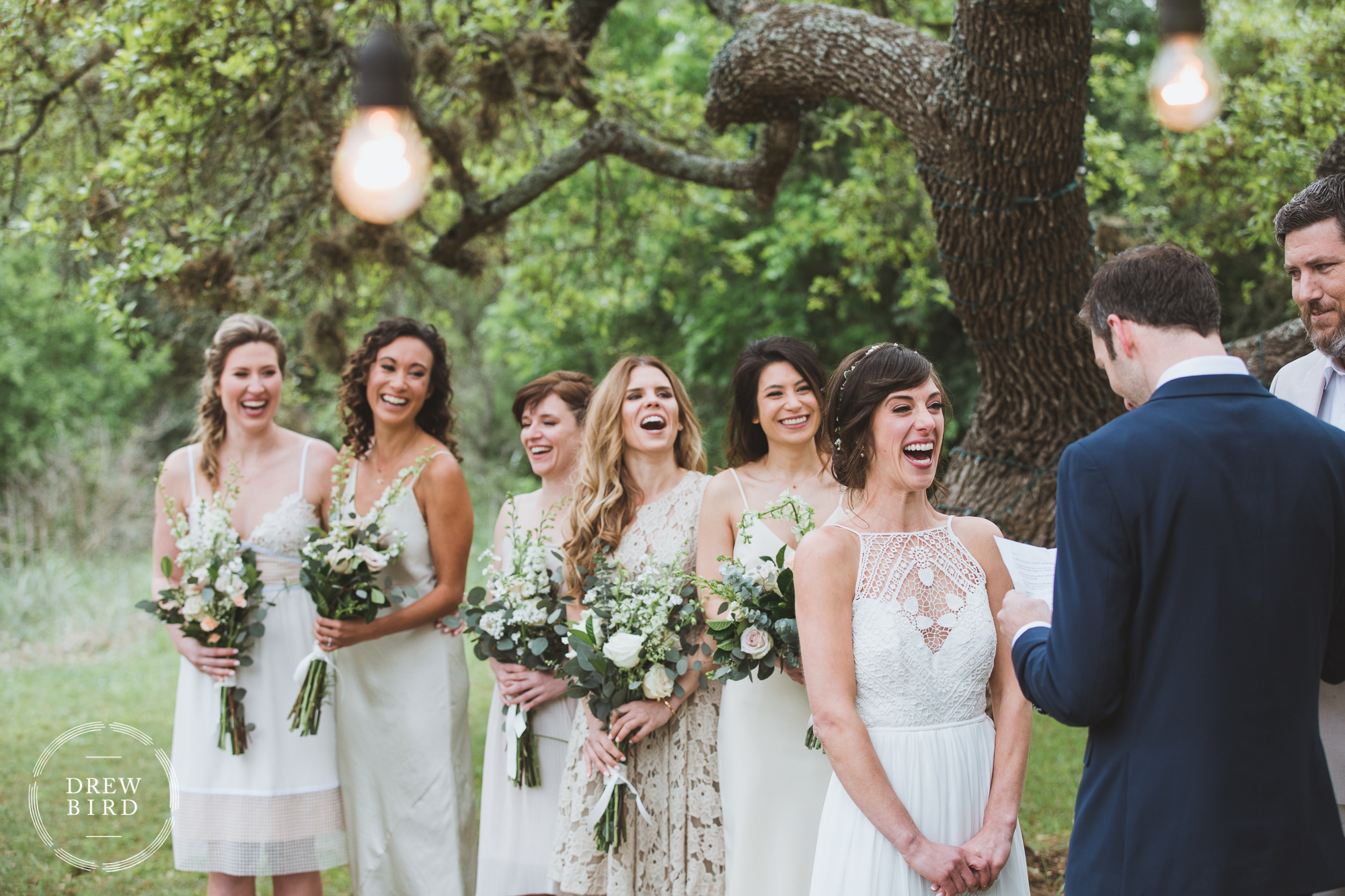 Location

Oakland and San Francisco, CA

Email

Phone

Categories

Price

Full Day collections start ~ $3500. Special pricing for elopements, micro, and destination weddings.
Wow, where to begin! Drew is an amazing photographer, a true professional and a genuine spirit. We wanted to work with an artist that could get our sense of style, humor, a little adventure and culture, our shared love of music and travel. And really, a photographer that could capture how much fun we have together on any given day anywhere. After researching hundreds of photographers on Yelp (and I mean hundreds especially in the SF Bay Area!) I knew we found the right photographer in Drew. He immediately grabbed our interest with his website/portfolio of great stories and beautiful moments from so many events and all walks of life at different viewpoints. When we made contact and I shared what I had envisioned, Drew responded with genuine interest and excitement. Our photo adventure aimed to capture the uncommon, but beautiful urban spaces in San Francisco that you would never think of for wedding photos, but totally for ours. And with Drew, we were able to steer away from the typical wedding poses, but still have quality keepsakes to treasure unique to us. Our goal was to shoot these at these locations before our actual civil ceremony at City Hall. To prep for the shoot, Drew helped us prioritize the locations we scouted (my husband had 10 to start with)! He was so patient and professional in advising on where, when and which locations would have the best photo outcome and logistically what would work within our timeframe. We shot 5-6 spaces and City Hall all within 6 hours and the results were nearly 300 amazing vibrant photos. To see some of the candid moments he captured with us, family and friends was such a nice and touching surprise. Throughout our day, Drew's demeanor was always cool, collected, smiling the whole time, snapping away and navigated our ambitious schedule with ease. And even at the close of our day, each location already shot with success (my feet crying to quit!), my husband wanting to maximize our time, Drew managed to come up with a few more creative unexpected shots which ended up being some of our favorite pictures. Drew's enthusiasm about our project, working with us and capturing our story made the day fun and less stressful. With his incredibly busy calendar and between travels, we appreciate that he never made us feel rushed or less of a priority. Drew also expedited some photos to us early so we were able to print and display at our reception 2 weeks later! His work is creative and intuitive filled with different perspectives and authentic memories. He is easy to work with and very accommodating. We highly recommend Drew for your next adventure! Thank you, Drew! We are eternally grateful for this unforgettable experience and will treasure these beautiful photos forever.
Sarah + Allen
Travel Policy
Have Camera. Will Travel. I photograph for clients all over the world. From intimate gatherings to big events, from editorial and commercial projects to weddings. I travel in the San Francisco Bay area free of charge. And will travel everywhere on Earth - usually for a small amount to cover my travel expenses (airfare, hotel, etc.). Most all of my pricing and packages for weddings already includes the cost of travel, so there will be no additional travel costs for you. Please do let me know your wedding plans and I'll put together a custom estimate.

Also, I do offer special rates for elopements, adventure elopements, courthouse, and city hall weddings. Oh, and for really intimate weddings with less than 20 guests. And, if your destination wedding is in a place with good warm water surfing - I normally offer a little discount as an added bonus.
Elopement Policy
I definitely offer special pricing and packaging for micro weddings, elopements, adventure elopements, San Francisco City Hall weddings, intimate weddings, courthouse weddings, and backyard weddings. I have hourly rates available on a limited basis (i.e. I only accept a finite number each month). Contact me and I'll be happy to put together some custom pricing for you, subject to availability.
All images © Drew Bird Photography, Inc.
Describe your business in 1-3 short sentences.
I love telling stories with photographs. Documenting real life with artistic photography is my passion.
When photographing a wedding I feel so lucky that my clients invite me to be an intimate part of their lives and story. I aim to capture authentic, real, and unscripted expressions of beauty, love, emotion, and human connection. Every couple has their own unique story. My intent is always to document and tell that story.
Your wedding celebration will likely include the most important people in your life. The wedding photos that we create together will become a time capsule and a family heirloom for your own memories.
My team and I have photographed weddings and other projects throughout the San Francisco Bay Area where I live, all over the world, and in nearly every state across the USA.
Whether your wedding is a beach elopement halfway around the world, in your parent's backyard, a 400 guest gala in the city, or anything in between my team and I would love to help tell your story.
Why do you want to work with APW couples?
I love the way that the APW community is so reinforcing. I feel like the vendors and the couples all seem to be operating on the same aesthetic wavelength where relationships, character, and quality are very important. For me, photographing a wedding is about so much more than someone hiring me to provide a service. I tend to develop strong and lasting relationships with my clients. I feel like this connection helps to create more intimate, honest, and meaningful imagery.
What is your artistic approach to weddings?
I am a storyteller. I love to tell stories with still images. My style is rooted in photojournalism and the documentary approach. Most of the images we create together will be natural, real, unscripted, and genuine moments. In addition, my team and I will also create artistic and gorgeous portraits of you, your wedding party, families, and photos of architecture, landscapes, and decor.
When I photograph a wedding, I aim to tell a story about people and place, about interaction and emotion, about love and family. Every couple has a unique story and it is always my goal to tell that story with integrity, honesty, and artistic ingenuity.
I am a student of light, shape, form, and expression and it is always my intention to create artistic and timeless photographs – that taken together tell the story of your celebration.
If you want your wedding photos to embody the energy, passion, character and love of you and your family and friends, let's chat more. If you love photographs that tell a story and express the true beauty of unscripted, genuine moments – I'd love to hear from you.
ps. I am also ranked as one of the Top 100 International Wedding Photographers in the world by the Wedding Photojournalist Association.
What are your non-work-related hobbies?
I find great peace outdoor adventuring with my sweet lady: surfing, hiking, stand up paddle boarding, trail running, backpacking, skiing, and tree climbing. I love to play the guitar and sing and to explore coastal flats at low tide. Urban vegetable growing is amazing. Reading and science are pretty cool, too. Truth be told – I really love chemistry and physics.
What's your favorite book?
Oh, there are so many! "Art & Physics: Parallel Visions in Space, Time & Light" by Leonard Shlain. Also, Walter Issacson's biography of Einstein is really incredible – "Einstein: His Life and Universe."
What's your favorite movie?
Hmmmm … so many good films out there in the 'verse.  "Oh Brother, Where Art Thou" by the Coen brothers is a classic.  My favorite film would probably change every day you asked me this question ; )
If you could have a one minute dance party at your desk, what song would you pick?
We'd definitely have to go with something funky.  Maybe "I wish" or "Superstition" by Stevie Wonder.
Nick and Steph
Pros
We had the most amazing experience with Drew, which yielded absolutely stunning photography capturing our special day. Not only is Drew's photography deeply thoughtful and inspired, but he himself is an absolute gem of a human. Through every step of the process we couldn't have felt more comfortable or excited to have him on our team. Through a crazy rainstorm "themed" wedding, to a wild after-party, Drew was able to capture both the formal stand-ups and in-prompt to candids with the utmost of professionalism and warmth. BOOK HIM ASAP!!!
Cons
None. Absolutely none.
Emily Griffoul
Pros
Absolutely amazing wedding photos and what a pleasure to work with! Drew and his team captured the joy of our wedding and made every step of the process easy and fun. From the planning stages to getting our albums printed, we have been impressed with the level of professionalism, planning, and patience. Drew's style of capturing authentic moments and still making every detail of the day shine in its best light is truly wonderful. We are not naturals in front of the camera and yet Drew's photos made us and our families and friends feel at ease and look fantastic, and captured the happiness of the day. We will treasure these beautiful memories forever.
Eve
Pros
I am so glad we hired Drew to photograph our wedding and rehearsal dinner last summer. We couldn't be happier with the photo story he created. We chose Drew because of his strong background in photojournalism. I love the way he shot candid moments that showed the emotions of the day. He did a great job capturing the key parts of all of our Jewish traditions. When we were taking portraits, he gave us simple directions that put us at ease. The portraits turned out looking relatively natural, not overly staged. Drew was friendly, easy-going, and unobtrusive. I love seeing the photos around our home every day. Thank you, Drew!
Stephanie
Pros
We were looking for a photographer who could both capture candid, photojournalistic-style shots — moments that we didn't even realize were happening — and take beautiful portraits. Drew, whom we hired for our engagement photo shoot and the big day itself, delivered in spades. He understands how to use a place's architectural details, natural light, and color, and how to pace a session to take advantage of all of these elements. He works with great people: his assistant photographer and assistant were extremely competent and pleasant to be around. And importantly, he's a fun, friendly, smart person with a knack for getting people of all ages and types to feel good about themselves in front of a camera — including the two of us, who are not used to standing for nonstop photos. And so somehow, every person at our wedding came out looking amazing (even while dancing!). We've been told by multiple people that ours were the most amazing wedding photos they'd ever seen, and we love them to pieces ourselves. Believe the hype!
Philip H
Pros
We chose Drew for our wedding photography because because he was easy to talk to and easy to work with, but mostly because his style of photography was exactly what we were looking for. We wanted someone who could capture our event in a way that didn't feel forced or staged; Drew did everything we expected and more. His style was a perfect match for us: he emphasized candid, natural photos that would not seem forced (something that requires experience since every couple is different), and he was easy-going and a breeze to work with. We wanted our photos to capture us as a couple, and we really think Drew did that perfectly. Drew had great suggestions for locations that would not only work into our plans for the day, but also captured our personalities. He really got a feel for us as a couple in short order and we felt completely comfortable working with him all day. We did a few posed photos for the family, but otherwise Drew emphasized capturing the natural progression of our wedding, and we are thrilled with the candid shots he got. Drew accurately captured the emotions of our day, and we could not be happier to have worked with him.
Carmen and Barrett
Pros
Drew's talent in creating photo stories is obvious but I'm happy to report that he's also a one in a million person. He is the type of guy you might meet randomly on vacation and then become best friends for a week. This may not seem like an important consideration in choosing a photographer but I would argue that this trait is the most crucial component in the quality of Drew's work. He works diligently to integrate into whatever scene he's capturing in a way I can't quite recall witnessing in other photographers. We were incredibly pleased to see the rapport we had felt with Drew immediately extended to our guests. So not only did we love our photos, but many of our guests ended up with great keepsakes too. Given how many travel jobs Drew has, we were also impressed with the excellent communication that was provided in advance of our event. And the turn around on our project was well within what we were quoted. Drew is professional, talented, thoughtful, creative and incredibly easy to work with. I would highly recommend hiring him. Who knows, he might even throw a few surf tips in for free!
Andria + Ray
Pros
Drew was great to work with, and we could not be happier with how our wedding photos turned out. During our initial consultation, Drew provided just the right amount of insight and professional perspective while taking the time to understand our vision for our wedding. This really made us feel at ease, as we were looking for someone who would be honest and not just try and fulfill every demand we had, and Drew did just that. During our engagement shoot, he was very conscious of the time of day for the best lighting, which was a testament to his attention to detail. He then made sure to deliver our engagement photos in a very timely fashion, which was great since we had hoped to use them for our Save the Dates. Come wedding day, Drew was able to capture everything from getting ready to the late night dancing, all while seemingly being invisible. Our friends and family even complimented Drew, saying that he made everyone feel relaxed during the portraits and chose just the right candid moments to photograph. We would definitely recommend Drew for your wedding!
Marjorie Camarda
Pros
Drew was so lovely to work with and the photographs he took of our wedding reception were amazing. From the initial consultation to the day of and even beyond, he has been so flexible and accommodating of all our needs. He made a point to get to know us, our tastes, and our vision as a central part of his planning. The day of our reception, he captured so many special moments. And the first time we saw all the photographs it was a beautiful opportunity for my husband and I to relive one of the most special days of our lives. Five stars!
Sarah Henley
Pros
I don't know where to start-- with Drew as a person or with his photos?! We were recommended by my husband's friend and as soon as I checked out his portfolio, I knew we had found our photographer. His timeless style and documentary-style visual storytelling was exquisite, and I knew that in booking him we'd have no regrets in the years to come of looking through our photos. Then! We got to meet with him in person, and let me tell you, he will put you immediately at ease. This gentleman is one of the kindest and warmest individuals and a true professional. My husband and I were in total agreement that this is the person we wanted at our wedding, interacting with our guests and getting all the great shots. Which is exactly what he did- my guests all raved about his presence and warmth. And even my pre-wedding jitters were no match for Drew's calm, friendly, easy demeanor. We even managed to get in a spontaneous boudoir shoot, which came out beautifully. I can't recommend Drew enough - do yourself a favor and book Drew and cross worrying about your photos off the list.
Emily Ferenczi
Pros
Each time that we look at our wedding photos, they are a stunning reminder of a precious day, capturing our emotions as well as the feelings of those who surrounded us. My husband and I highly recommend Drew Bird as the person who took these fantastic photos. We first came across Drew's work while looking through a photojournalism website before our wedding, and immediately fell in love with his beautiful, honest and vibrant pictures. Drew's artistic talent shines through all his work, not just his wedding photography but also his journalistic and travel photographs. He has an incredible ability to capture rare moments of emotion and expression. Working with Drew was fun and joyful throughout the wedding planning stages - he is relaxed but professional and helped guide us through photographic subtleties that we would otherwise not have considered such as lighting and crowd dynamics. The photos that he created for our wedding bring us so much joy every time we look at them. Drew is both social and observant. He became a welcome member of our wedding party and all our guests couldn't stop talking about how interesting and fun he was to talk to. We would have invited him as a friend, even if he wasn't taking photos! However he also remained "on the job" the whole time. He put everyone at ease, and became so much "part of the scene" that people stopped posing for pictures and he was able to capture all the varied moments of conversation, laughter, tears and joy. He was able to plan and complete all the photographs needed independently, requiring almost no input from us on the day of the wedding. He also has an incredible eye for picking out unique and creative backdrops, for example suggesting that we scramble up a little rocky hill, so that we would have the background of the Sierra trees and mountains behind us. He guided us to be relaxed and ourselves, and the resulting photos are simply amazing. We wish we could get married again, just so that we could get more pictures taken by Drew! We would recommend him again and again.
Steve + Amy
Pros
My brother suggested using Drew for our wedding and simply put, couldn't be any happier with the results! Over the course of 5 days he and his assistant blended in with our guests seamlessly, captured moment after moment in a candid and meaningful way while and then presented us with an incredible assortment of photos that bring back memory after memory of the incredible time we had. I should note, we got married in Nicaragua which didn't pose a single problem at all for him. He was up for anything and seemed tireless despite long days documenting all sorts of adventures.