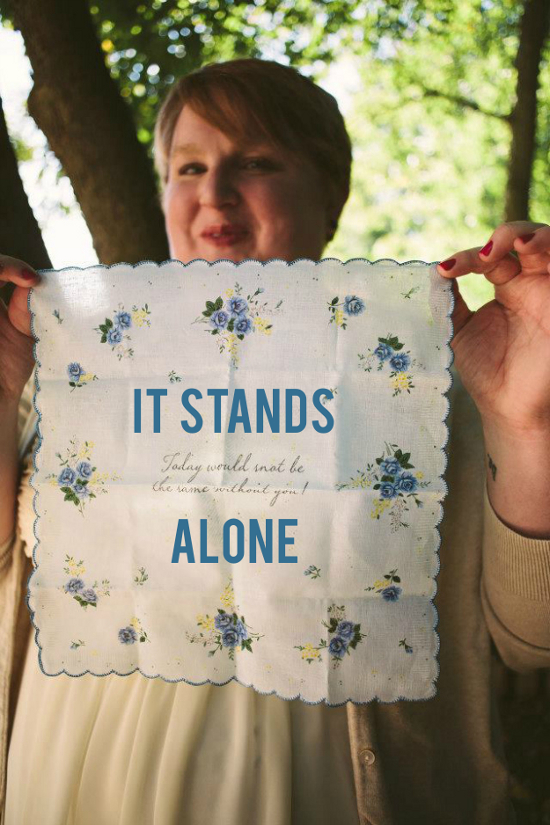 Throughout the course of the very limited conversations we had about our marriage ending, my ex made it quite clear to me that our wedding was a mistake. If not a mistake, a distraction. While it makes sense that, in the end, it may have been an unnecessary use of resources, I have really wrestled with believing that it was an unnecessary use of my heart and an unnecessary reflection of the love I felt for and shared with my ex. To have it be such a fresh memory—seven months ago—only compounds the clashing feelings of joy and loss. I've just been trying to figure out how I truly feel about it all.
The biggest impediments to just pretending it never happened are the physical, tangible artifacts of the day itself. In my possession I have every note, every sample, every plan, and multiple copies of almost every component from my wedding day. I have photos, online and on hand. I have gifts from our registries and handmade things from my family and friends to celebrate our love. I have the cards, the soundtrack to our day, my ring. And every single love note or card my ex ever gave to me, including daily notes from the month before our wedding day.
I have the blanket one of my closest friends hand-knitted for us draped across my bed. The beautiful gold frame my brother gave us for Christmas, with a photo of my family at our wedding, sits on my windowsill, repurposed. The platters I had hoped to serve delicious meals on to our families on holidays and at special celebrations are tucked away in a closet. My wedding dress is balled up and shoved into a basket with copies of my wedding program, our guestbook, and the hand-calligraphy print our stationer made especially for us. I could throw all of these things into a giant fire pit and turn the memories of them into ash, but I don't want to do that. Because they were given with love and with the intention of becoming part of memories. Good memories. And I deserve to keep them.
There are these memories of the process and the day to hold close to my heart, but there are also the archives of the connections I share with everyone there. Archives that continue to be filled, despite my marriage ending. To erase these images and these memories seems unnecessary. And to be honest, it seems mean.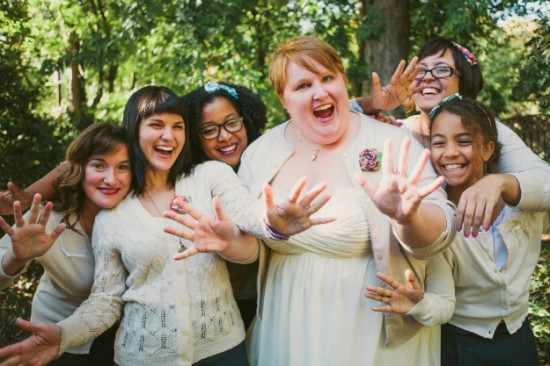 My best friends in the whole world, by my side through everything.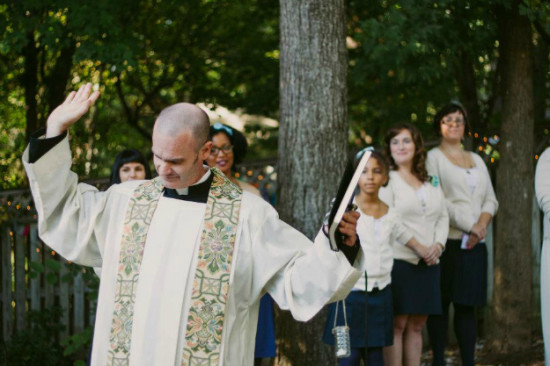 My dear friend and incredible spiritual guide, Bishop David Flaherty, who wrote one of the most moving and personalized wedding ceremonies that could ever be written for two people he believed in without fail and without hesitation.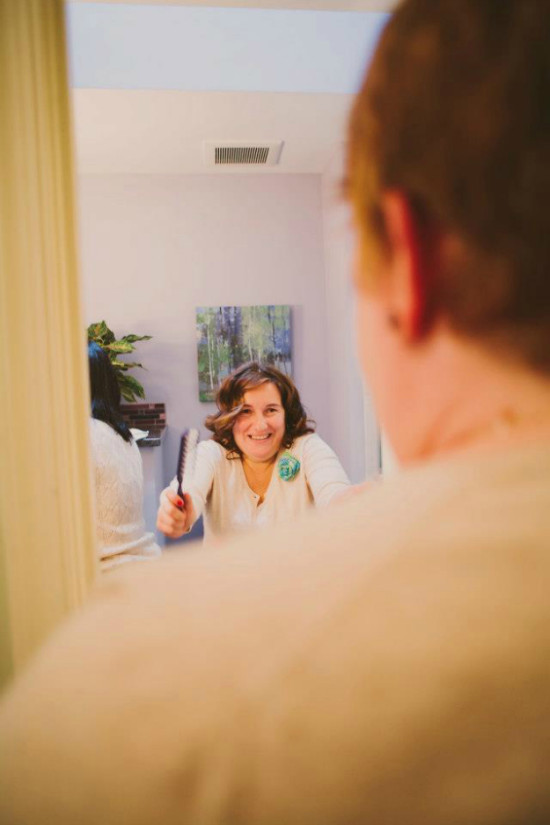 Katherine seeing me in my dress for the first time, her face reflecting the love she has held in her heart for me for twenty-eight-plus years.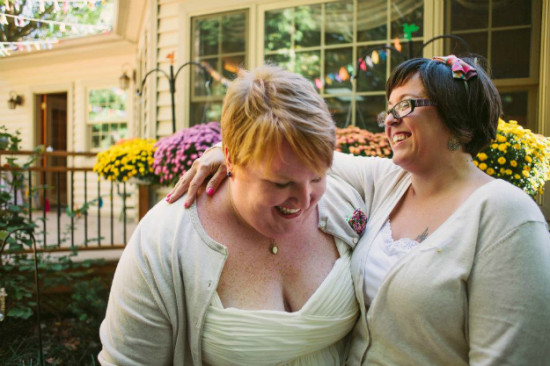 Angela and me looking at each other adoringly, and then collapsing into a fit of giggles. This is not unique to the day, this is unique to us.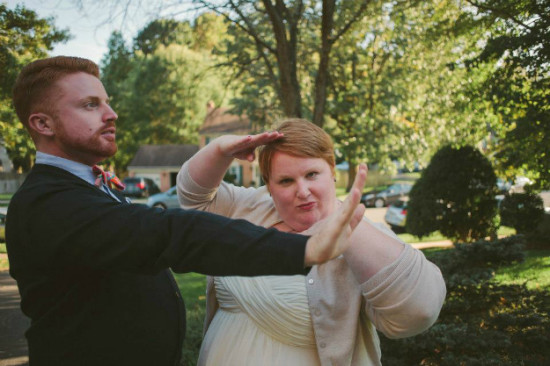 My brother and me, voguing in the driveway between photos. Continue reading It Stands Alone