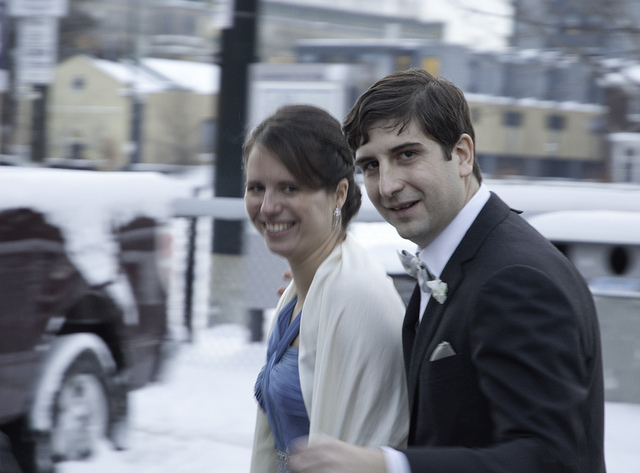 It's been a long while since we had a self-catered wedding here at APW (which if you're considering catering your own wedding, we've got helpful tips for making it happen here and here). So I'm thrilled to have Amanda and Shaun here today to tell the story of how they made all the food for their own wedding, and how doing so ended up meaning so much more to them than they expected. But the thing is, what I appreciate most about Amanda and Shaun's post isn't that they took on the daunting task of catering their own wedding (though, to be clear, I think that is seriously rad). It's that they did it because it was a path that felt authentic to them. Because while self-catering is certainly not for everyone (I mean, I can barely make spaghetti), shutting down the noise that says your wedding has to be the same as everyone else's or the most different thing ever and instead saying, "Here's what we're doing because it feels right for us," now that is something I can get behind.
—Maddie for Maternity Leave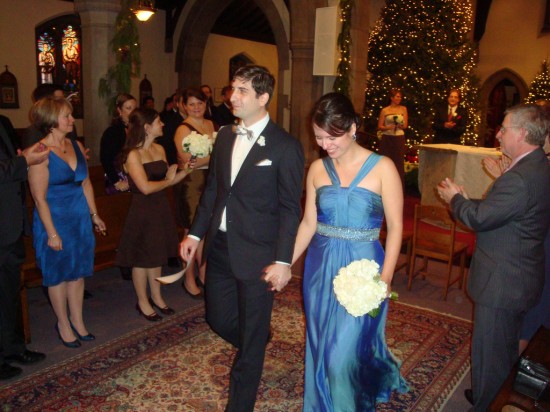 Shaun and I were married almost two years ago in Toronto. The morning of our wedding, we awoke to find that what was promised to be a light dusting of flurries had instead been replaced with six inches of snow. While we ran last-minute errands and worried about our guests, my grandmother assured my mom that since I had always loved winter, it was the perfect day for our wedding. Shaun and I got engaged the previous August, and I—in that romanticizing of winter which can only be convincing at the end of a hot summer—had pictured just such a day.
What neither of us anticipated back in August was how many expectations and frustrations we would encounter along the way to January and marriage. We weren't trying to be subversive, but we quickly discovered that in the world of weddings w-o-r-k was the dirtiest four-letter word around. When we talked about our wedding plans, the most common reaction was, "Oh, but that sounds like a lot of work!" uttered with a tone that seemed to suggest, "Oh, but you must be really poor!" Apparently, the only work we were supposed to do was endlessly research and agonize over everything, and then pay someone else to do it. We could have done this, had we wanted to, but we were too independent, thrifty, and particular. And besides, we had the slightly delusional conviction that we could do everything better ourselves—with help, that is.
Our decision to cook our wedding food drew different reactions: bewilderment, frustration, pity, indifference, and, thankfully, offers of help. Many times, people close to us tried to reason with us, and we seriously considered catering at several points. At times, cooking for about eighty people seemed like an insane task. Several months before the wedding, crazed from indecision, I actually e-mailed the lovely Marie-Ève, of APW self-catering fame, who reassured me that cooking for your own wedding was indeed possible.(Thank you, Marie-Ève).
For me, cooking food for a wedding was a long-standing fantasy. I thought of scenes from movies where families and friends were all sweaty and flour-coated in the kitchen (I watched Like Water for Chocolate several times in my formative years). I knew we were in for a lot of hard work, but this work was, in part, what I craved: a practical, grounded ritual of preparation to balance the awe-inducing realization that we were promising to be together for our lives. Continue reading Wedding Graduates: Amanda & Shaun