About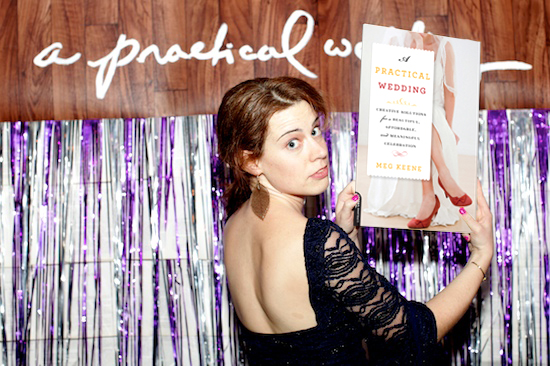 "
Keene's site offers almost-engaged girlfriends, brides-to-be, and new wives something like what
Sassy
magazine, in its early-90s heyday, offered pre-teen girls terrified by
Seventeen
: a space where messy reality is normalized and confronted. Most of the site is devoted to real-world wedding stories, with budget advice and how-to's included…. But the most striking posts delve into complicated and touchy issues like coping with toxic family relationships, planning second weddings, dealing with infertility—all things that are routinely airbrushed out of the glossier wedding media.
"
How APW Got Started
APW was started by Meg Keene, who now serves as the site's executive editor (and technically, its CEO. That's what the paperwork says). Meg created the site in 2008, after she came home crying one too many days in a row in the early stages of planning her wedding. Her now-husband suggested she start a blog and call it A Practical Wedding (not in a dogmatic way, but in a the-wedding-media-you-are-reading-is-crazy way). While writing about the experiences of planning her own 2009 wedding, it quickly became apparent to Meg that there were lots of other intelligent, funny, and frustrated women out there who had their own wedding and marriage stories to share, so the site grew to include their voices as well. These days, APW is run by Meg, with the help of a truly incredible (and also hilarious) team of women.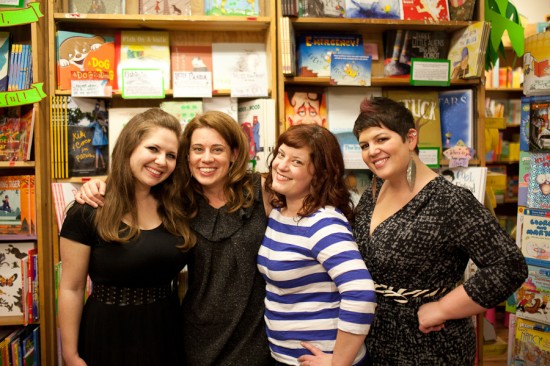 Meg Keene — Publisher & Executive Editor
Meg's first book, A Practical Wedding: Creative Solutions for Planning a Beautiful, Affordable, and Meaningful Celebration, was published in January 2012, and has been a top three bestseller on the wedding bookshelf ever since. She has written for outlets such as The Huffington Post, and is regularly interviewed by NPR. She has been also quoted by the The New York Times, The Wall Street Journal, CNN,  and Glamour Magazine, among others (see full press mentions here). Meg has her BFA in Drama from NYU's Tisch School of the Arts, and she previously worked in New York in Off-Broadway theater management and in the research department of an investment bank. Meg lives in the San Francisco Bay Area with her husband David, a criminal attorney.
The APW Mission
Weddings
APW is focused on creating a culture that supports laid-back, feminist weddings. All that stuff wedding media tells you that you have to have? We think you don't have to have it (unless you actually want it). And we don't actually believe that all those things people tell you are traditions actually are traditional. (So much so that Meg actually wrote a whole book about it.) Our wedding content is a mix of real wedding stories sharing what couples learned, how-to's, and personal essays normalizing the messy reality of wedding planning. Sometimes it's also pretty pictures, but always focused on people and emotions, not objects.
Marriage
Through the Reclaiming Wife part of the site (original subtitle: Because wife is the new cunt. Reclaiming words is an important feminist tradition y'all), we are working to build a cultural conversation about what it means to be young(ish) and married right now, in this cultural moment. We're working to collectively build a positive egalitarian idea of what marriage can be in society, and what it can mean in our lives. Our marriage content is a mix of personal essays from both staff writers and readers on a whole variety of subjects around relationships.
In Short
We want to change the world. We figured weddings were a damn good place to start (because really, what a mess). Marriage seemed the next logical step. Stay tuned.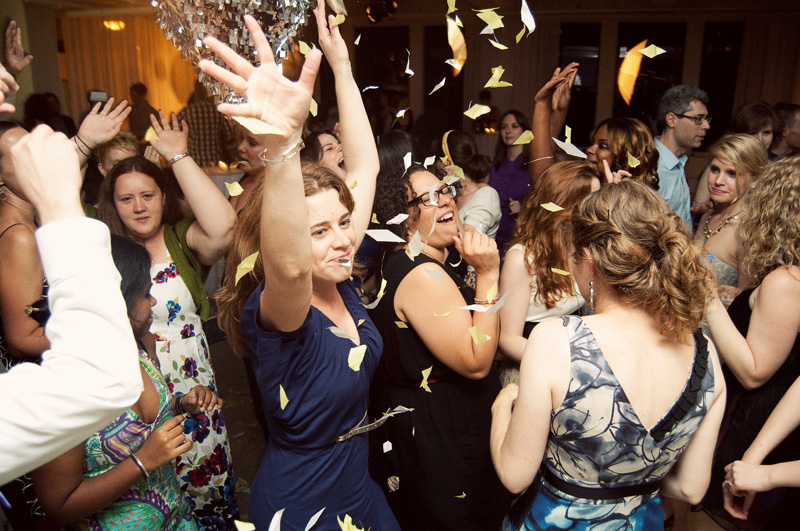 New Here?
If you're newly engaged, or otherwise planning a wedding, you can get APW's best wedding planning tips right here.
If you're newly married, or just happily married and hanging out here, you can get APW's best posts and thoughts on married life over here.
We're glad you joined us.
Photo: First, by Amber Marlow, second by Emily Takes Photos, and third and fourth by LeahAndMark.com