Sarah, Attorney & Selena, Journalist
Photographer: Sarah Gormley Photography
One sentence sum-up of the wedding vibe: A simple ceremony that was both relaxed and elegant.
Soundtrack for reading: "La Vie En Rose" by Louis Armstrong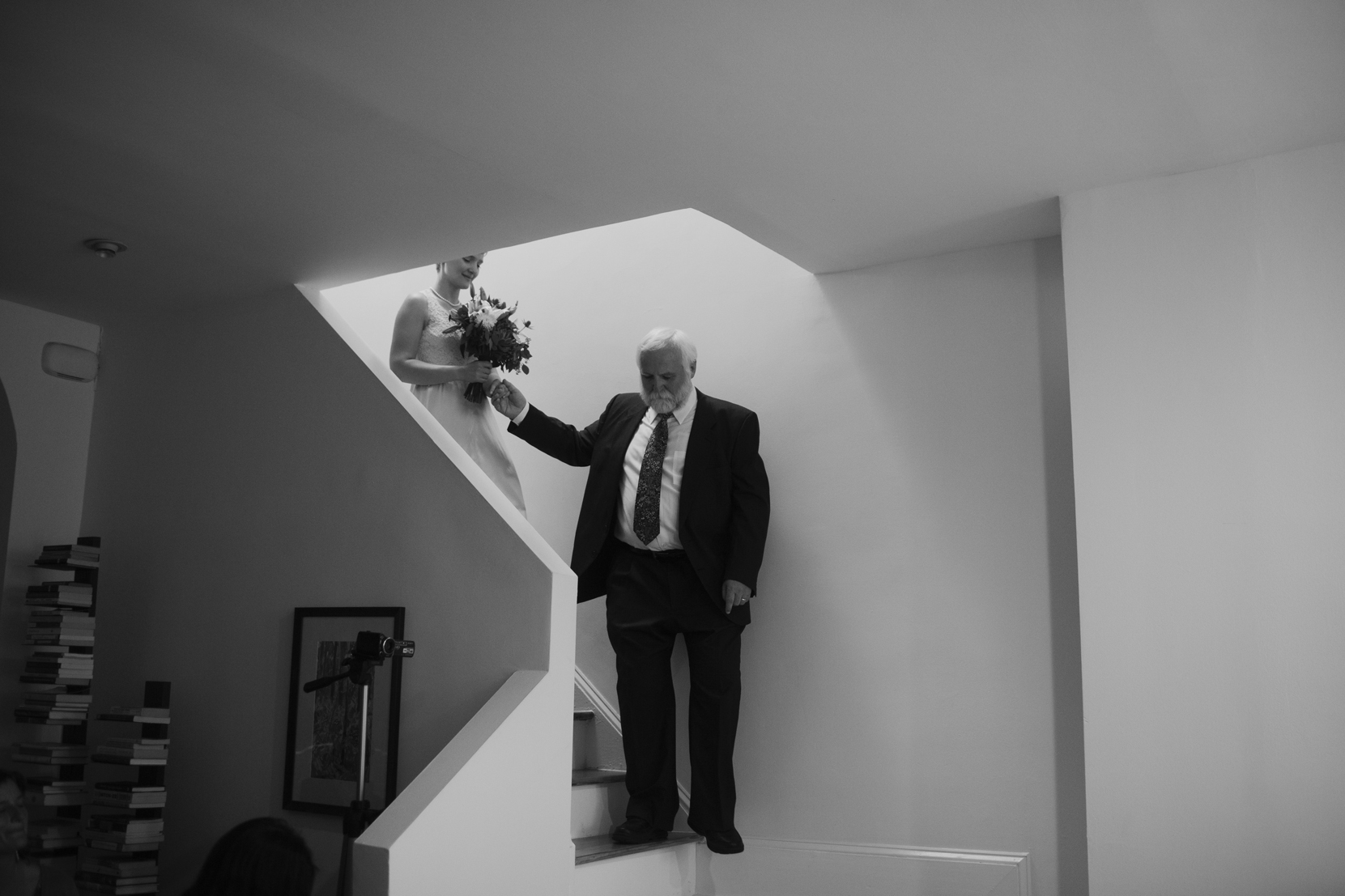 Other cool stuff we should know about
Selena wore her grandmother's (and then mother's) wedding dress, so it had a legacy of over a hundred years of marriage. And like her grandma's wedding, ours also took place in a living room (since we had just moved in a few months earlier, there was helpfully no furniture to move for the ceremony, and we just rented a few chairs). A wonderful surprise—after we got engaged, the Supreme Court struck down DOMA, so we entered into a marriage that is equal under law.
Favorite thing about the wedding
Its small size meant we got to really spend time with everyone there.