Siouxzen, photographer  & Chris, Entertainer
sum-up of the wedding vibe: Intimate Coastal Wedding in the California Redwoods
Planned Budget: $30,000
Actual Budget: $35,000
Number of Guests: 140
Location: Bodega Bay Secret Gardens, Bodega Bay, California
photographer: Hannah Shea Photo

Where we allocated the most funds:
Three of the main things that were important to us when we were planning our wedding was that the venue felt like us, that the catered food was good, and the photography. So those three things were at the top of our list to allocate the most funds to, and that's definitely how it shook out.
Where we allocated the least funds:
Decorations got the least of our funds. We decided to go with electronic-only save the dates and invitations. It was way easier to track our guests and we didn't waste money on paper that we felt would go in the trash. All our decorations for our altar space during the ceremony, the aisle planters, and the table centerpieces were items that Chris and I foraged together and made on our own. We saved so much money doing this and also on florals! We went to the county's flower market early in the morning on the day of our wedding and spent about $300 and got a huge amount for my actual bouquet, the archway/trellis for the ceremony and all our boutonnieres, bridesmaid bouquets, and our centerpieces for the reception.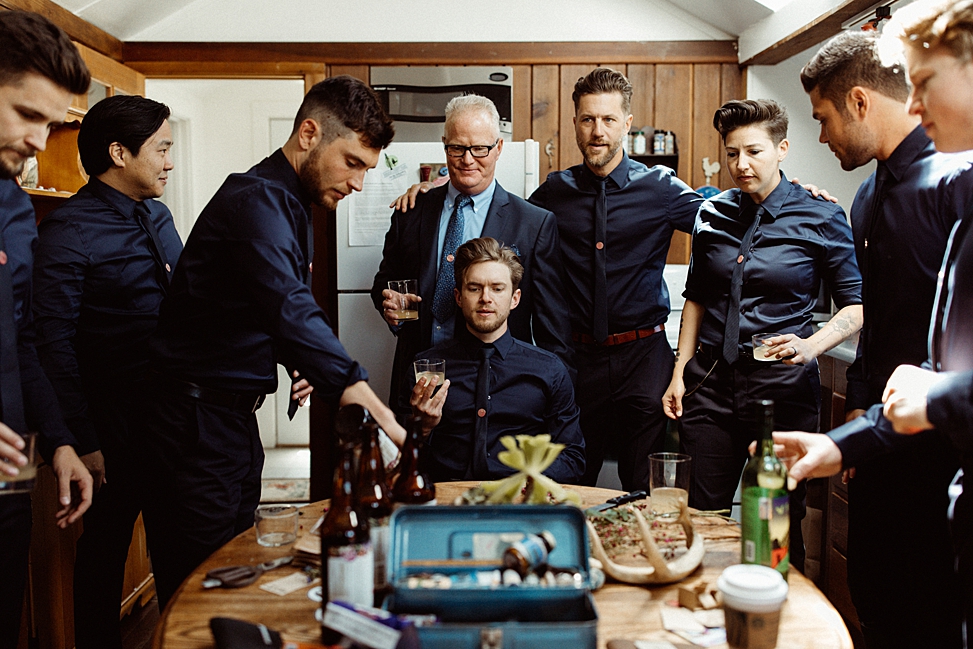 What was totally worth it:
The catering, from Pacific Connection Catering and Events, was totally worth it. Still to this day, that is the first thing my guests tell me: "The food was really good." Also getting a great photographer to get all the cool, once-in-a-lifetime shots of our precious day.
What was totally not worth it:
I can't say that there was anything that wasn't worth it, because we cut things we thought weren't worth it from the beginning, like the paper invites. Everything else, for us, was totally worth it.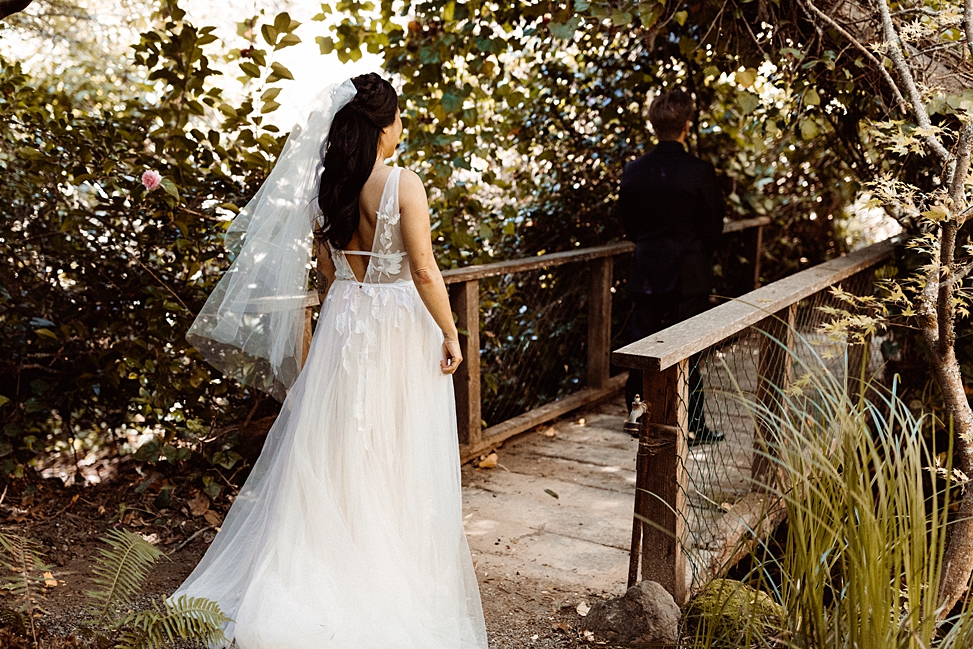 A few things that helped us along the way:
INSTAGRAM HASHTAGS! If it weren't for hashtags, I never would have stumbled upon our photographer and venue. Both of those key things I found by keywords on Instagram. Another thing that helped us was the amount of help we received from all our friends and family members who are artisans. We definitely used all our favor chips by utilizing each of their special talents to cut down on all of our costs. This included hiring a friend who was just breaking into the wedding art world to do art installations, musician friends to do the live music and DJ for the evening, and my cousin to do all the calligraphy for our seating chart and decorations.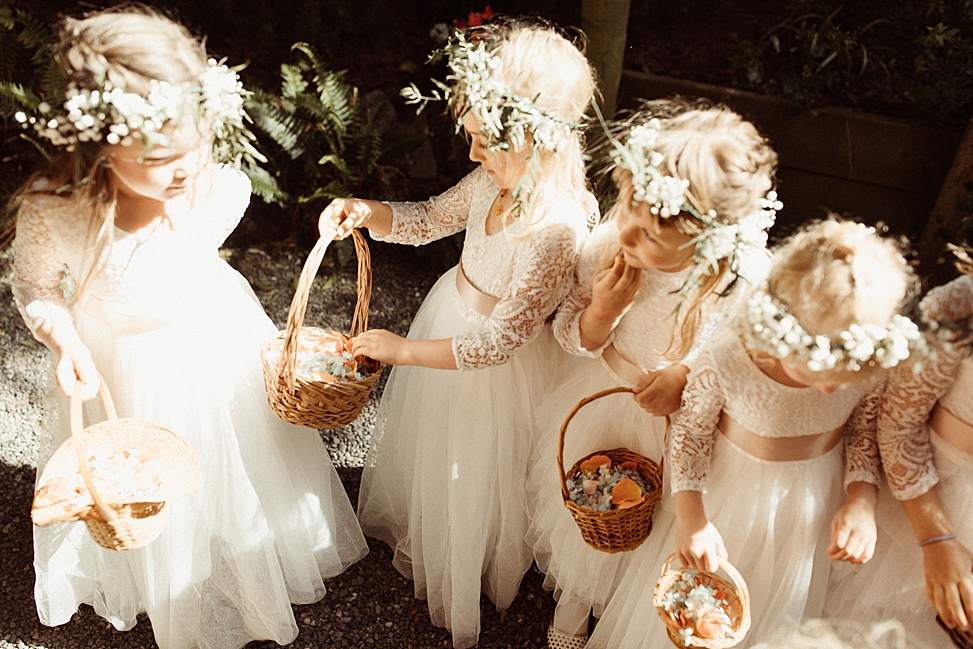 My best practical advice for my planning self:
My best practical advice to my planning-self would be to always ask yourself, "is this worth the cost and can you make it on your own?" I know that my husband and I are very crafty people. We foraged most of our own decorations from past camping trips, weekend ventures to the beach, and thrift store shopping trips. Facebook marketplace was a great resource as well.
Favorite thing about the wedding:
The entire wedding was so magical. It was healing for both our families and I wouldn't have done it any other way. I loved all the live music elements and seeing how our vision came to be.
Anything else:
Something else I'd like to share is to encourage you to take advantage of cashing in on your favor chips! Is there something that your friends or family can help you do? Do not hesitate to ask. These things that others help you do will significantly cut the expenses down when you are planning a wedding. We are so grateful for all the friends and family who showed up and helped us out.