Meg's resting up after getting Lasik this week, so she asked me to pop in to talk about an APW passion project of mine that you may have heard about recently: The L.O.V.E. Club.
In case you've missed our Instagram stories marathon, The L.O.V.E. Club is an incubator for up-and-coming wedding vendors who are the ideal match for APW readers.
As someone who planned a $12K NYC-area wedding long before I ever worked at APW, I've always personally understood the dilemma of finding affordable vendors who are still amazing vendors. And nothing makes me happier than hooking y'all up with one of them.
But it wasn't until we published a sponsored post for one of those charging-$2500-now-but-about-to-blow-up-in-a-big-way vendor unicorns, and one of y'all commented:
Would super love an APW tutorial on how to find "up and coming [insert vendor type here] who are still charging less than what they're worth" – Vanessa
That I was like…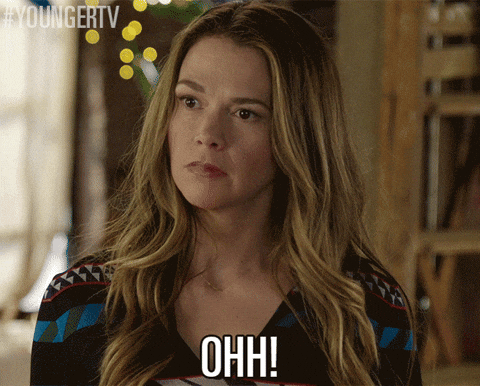 Because we all know those vendors are out there.. somewhere, it's just… finding them.
There is no simple Google search for: "progressive, kind, supportive wedding vendor who's hella talented but still miraculously affordable." And there are so many cool people on Instagram, but no way to actually filter them. (Least of all by price, HA.) Instead, finding those vendors is more or less dependent on falling down the right Internet rabbit hole.
And wouldn't it be so, so, so much easier if we just brought the rabbit hole to you?
And by rabbit hole, I mean a hand-picked group of some of the best vendors I've come across in my tenure at APW. Seriously: there are only 15 spots total, and we're half full so far and these folx are SO good, and SO excited to meet and work with y'all.
One of the oft-overlooked pros of spending a sometimes intimidating amount of money on a wedding can actually be investing your hard-earned dollars into the work of creative small businesses. It might not seem that your wedding is making as much of an impact on your vendors' lives as they are on yours, but trust us, it is.
As the best email we've ever gotten from an APW vendor said:
And it's not an exaggeration to say that you guys made getting a house possible for me.
I always insist that my job is more matchmaking than marketing, because when you're choosing vendors you are picking real live people who will help shape a mega-significant day in your life. And in return, you're helping them build a small business that is shaping their entire lives. And that's about as warm and fuzzy as trading dollars for jobs gets in my opinion.
So stay tuned as we announce the inaugural class of The L.O.V.E. Club early next month, and in the meantime, if you or a wedding pro you know is looking for a crash course in wedding industry marketing with: masterclasses from industry experts, a dedicated community to network with like-minded vendors, and us… singing their praises over and over again, then there are still five days left to apply! This round of applications closes on August 1st, and we're capping it to just 15 businesses, so don't procrastinate.
And with that, it's your Happy Hour…
Xo,
Keriann
Around the Web with Jareesa
The DNA Technique That Caught The Golden State Killer Proved A Man Who Spent 20 Years In Prison Was Innocent
This is a fascinating read: The Con Man Who Became a True-Crime Writer
The Quiet Cruelty of When Harry Met Sally
Check out all the trailers that debuted at San Diego Comic Con
Delivery workers are being cheated out of tips by their own companies. This isn't new.
In "she tried it" news, White Woman Claims She Invented the Hair Bonnet, Black Twitter Tells Her to Go Back to Wypipostan
Here are some good reasons why you shouldn't put your work email on your personal device
Lean Cuisine doesn't want to be part of diet culture anymore. Does it have a choice?
THIS IS WILD: The Harvard Professor and the Paternity Trap
How segregation keeps poor students of color out of whiter, richer nearby districts
The #KHive, Kamala Harris's most devoted online supporters, explained
Ilhan Omar Obliterates Double Standard Applied to Muslim Politicians