What do you know about naked cakes? Before embarking on this beast of a post, which would end up consuming hours of my working (and sleeping, because cake dreams) life, I didn't know much of anything. I now realize that my former stance ("I mean, I don't know, cake is cake!") was woefully inaccurate: All cake is not created equal. What I now know is that naked cakes trump just about every other cake alternative: they don't leave your cake dry like fondant can, you get the best of both worlds (frosting, but not too much!), and as you'll see below, you can decorate them however you please.
While there are dozens of ways to un-decorated cakes for your wedding, I've isolated five that truly stand out: the ombré cake, the minimalist cake, the almost nude cake (more frosting than you see on traditional naked cakes), then there are the floral version, and the chocolate naked cakes (OMG, why hasn't this become a bigger thing?).
Photo and Recipe by Buttered Side Up
But oh-ho, before you think this is just another round-up filled with pretty pictures, think again: I also set out to see if a real person with average to below-average baking skills can even make a naked cake… and the results were interesting, to say the least. Depending on how strictly you define the word "pretty," my cake wasn't that bad—and I put it together while drinking and hanging out on Facebook Live last week. Assuming you don't make yours drunk, it'll probably pass any standard for pretty.
But before we get into all of that: the pictures.
OMBRÉ NAKED CAKEs
Photo by Vilma Vaičiulė via Du Abu
Photo by Sarah McKenzie via Style Me Pretty | Cake by Sugary & Chic
Photo by Happy Confetti Photography via Wedding Chicks | Cake by Big Sugar Bakeshop
MINIMALIST NAKED CAKEs
Photo by Whitney Heard via Magnolia Rouge | Cake by Sweet Art
Photo by Marina Koslow via Style Me Pretty | Cake by Foxtail Bake Shop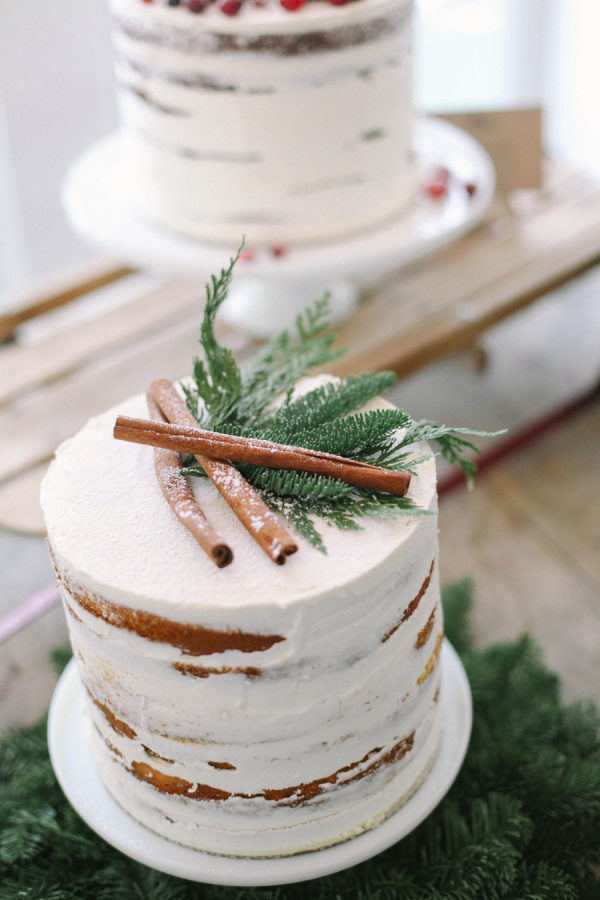 Photo by Jacque Lynn Photography via Elizabeth Anne Designs | Cake by One Sweet Slice
THE ALMOST NAKED CAKEs
Photo and Recipe by The First Year Blog
Photo and Recipe by Alana Jones-Mann
Photo and Recipe by Alana Jones-Mann
FLORAL NAKED CAKEs
Photo and Recipe by Style Sweet CA
Photo and Tutorial by Kaylee Giffin via Style Me Pretty
Photo by Suzuran Photography via Wedd Book
THE CHOCOLATE NAKED CAKE
Photo by Diana McGregor Photography via Style Me Pretty | Cake by Frost It Cakery
Photo by Blumenthal Photography via Polka Dot Bride | Cake by Simmone Logue
Photo by Paul Bamford via Bajan Wed | Cake by Kelly Hancock
IN CASE YOU WANT TO MAKE Your Own
Photo by Girls Versus Dough | Recipe by The Baker Chick
I am the type of person who basically fails at every cake I try to make. In fact, I have only succeeded at exactly one cake—a strawberry lemonade cake with blue icing, as requested by my then three-year-old for his birthday party. Outside of that cake experience, I have no other memories of ever successfully creating anything that could pass as a beautiful cake.
I am ninety-five percent sure the reason I fail is that I don't heed the advice I'm about to dish: I like to blow into the kitchen, throw everything into a bowl, pop it in the oven, and put frosting or decorations on while the cake is still warm. I do this every time. APW, don't be like me—follow these tips for making your own naked cakes instead:
Have realistic expectations: We are not all incredible bakers, and that's okay. I know we all have that one friend who can recreate anything Pinterest throws at them, but that's not everyone. I think the number one most important rule of baking fancy cakes is to know your limitations, what you've done in the past, and what you think you're reasonably capable of pulling off.
Don't go big the first time: In other words, don't try to make a seven-layer masterpiece the first time around. Instead, maybe go small: two or three smallish layers, all stacked on top of one another, with frosting in between but not all around (like the photo above).
Ask for help: Enlist the help of someone who is patient, kind, and won't be shocked by foul language.
Clean your kitchen: I mentioned it above, but one of the biggest mistakes I've made in the past is not cleaning my kitchen ahead of time. It turns out making these cakes (or any kind of cake, for that matter) means making a huge mess.
Double-check your ingredients list: This, this, this. Always make sure you have what you need before you start trying to bake.
Make the cake from scratch: You want a recipe with structure—box mixes make cake so soft that making a naked cake out of one would be a huge challenge. I used this basic white cake recipe (which fair warning, is really sweet), but there are plenty more out there.
Set aside the entire day (art takes time): Here's how I feel about time and baking: Sure, you need to make sure you have set apart enough time for prep, baking, and cleanup… but if you're making something new for the first time, you also need to have time for error. And for the love of all things precious in life, give yourself all day long if you're baking your own wedding cake.
Chill your cake (and frosting) before you ice it: It turns out cold cake is easier to work with (and so is cold frosting). I popped my cakes into the fridge an hour before icing them, and everything went waaaayyy better than it usually does.
Use a spatula to frost the cake: I've always heard that people use a spatula to frost their cakes, but never believed this was a viable option until I tried making my own cake and gave it a whirl. I only have one spatula, and it's not particularly nice or cake-specific, but it frosted that cake better than any butter knife, ever.
You don't need a spinning cake stand: I didn't realize that the domed top many cakes bake with would be an issue for these cakes until I had to actually stack them on top of each other. While researching, I saw video after video of people slowly, patiently removing the dome top of their cakes while rotating the cake on a spinning cake stand. I don't have one of those, so I just used a serrated knife and took the top off that way. It worked!
Practice often, and have a backup plan: Whether it's swinging by Whole Foods or Publix, or asking your mom to whip up something incredible at the last minute, make sure you know what you'll do if you don't end up pulling off the naked cake of your dreams.
And if you want to make a (clothed) wedding cake, we've got you covered. (Ha.)