Stephanie, Graphic designer & John, Bartender
sum-up of the wedding vibe: An elegant elopement in a natural setting with unique personal touches.
Planned Budget: $10,500
Actual Budget: $10,578.63
Number of Guests: 0 for Ceremony (no guests just us), 11 for dinner, 80 for cocktails
Location: Redwood Forest | Oakland, California

Where we allocated the most funds:
Our cocktail reception. Since we were eloping in the woods, we knew we wanted some way to celebrate with all of our friends later in the day, and because everything else was so low-key, the cocktail reception ended up being about half of our budget.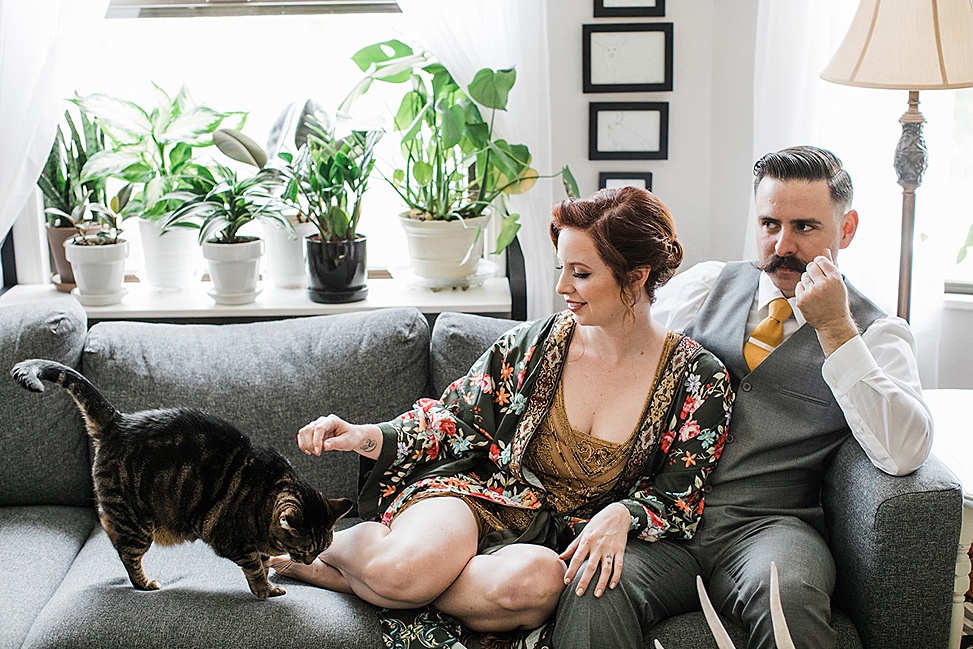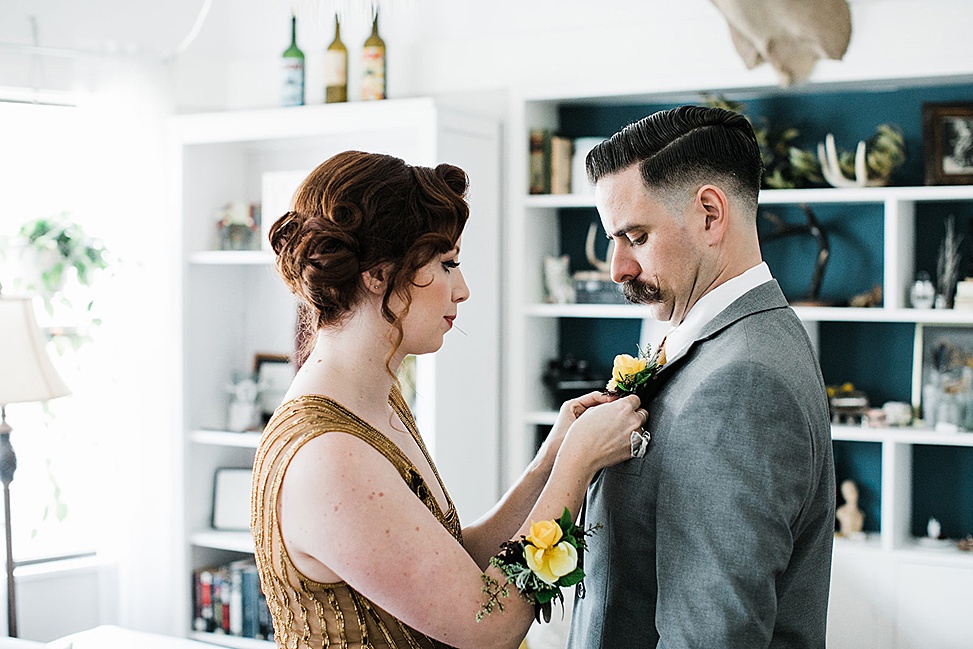 Where we allocated the least funds:
Our attire (compared to a "regular" wedding), because I didn't want to wear a white dress—it's totally not my style. So I went to a vintage store in San Francisco and bought a flapper-style dress for $325. Definitely the most expensive dress I've ever personally purchased, but waaaay less money than a standard wedding gown! For John, we got him a suit online and had it tailored, so his outfit ended up costing about the same as mine. We spent hardly any money on invitations (I'm an invitation designer, so I did them all myself), and my corsage and John's boutonnière were completely free, picked from our garden and assembled by me. We also spent under $1,000 for both of our rings, because we wanted to make them ourselves and opted for silver without stones.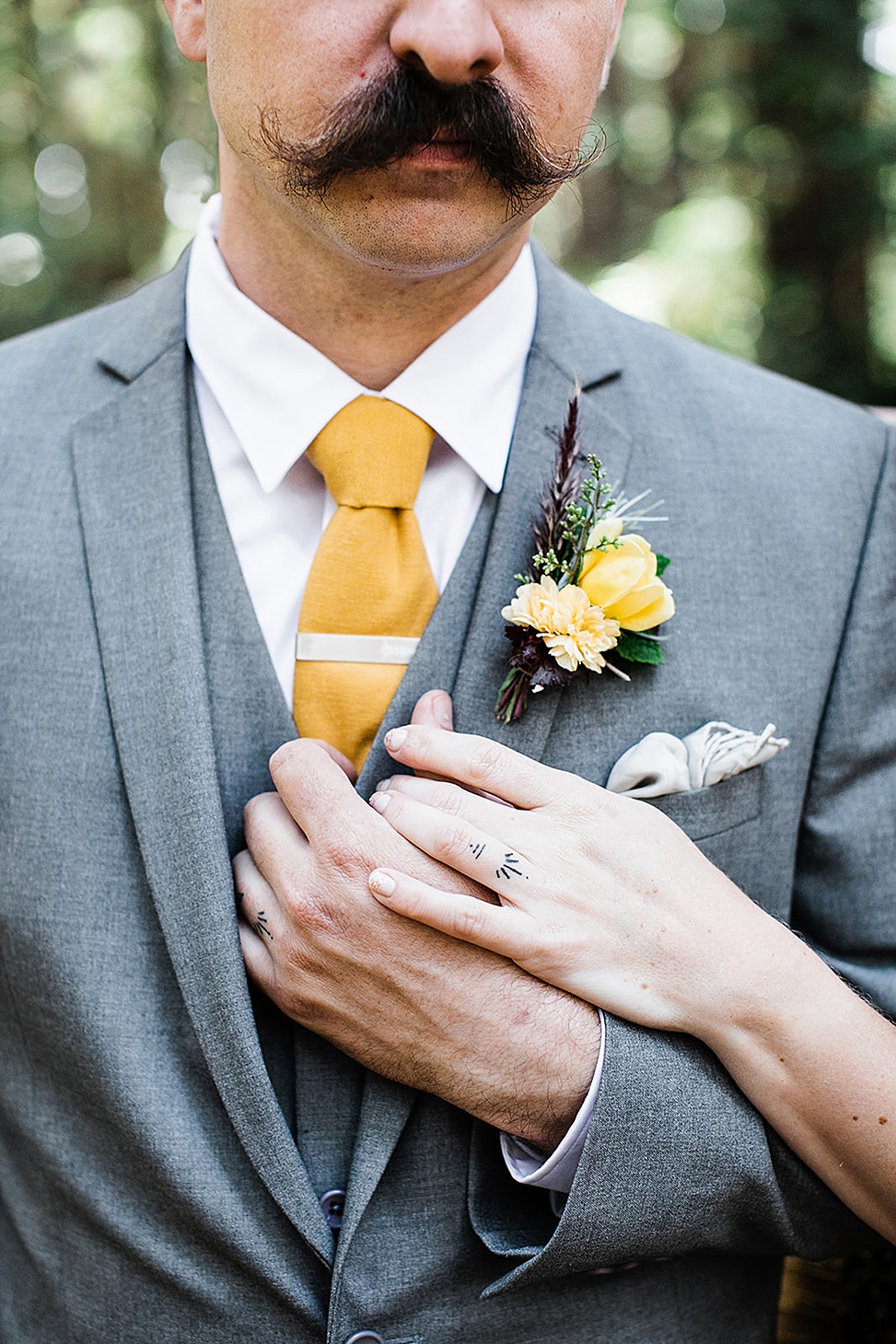 What was totally worth it:
Having a private ceremony! Being in the wedding industry, I knew that I wanted an extremely low-key wedding, because I know how expensive and stressful planning a wedding can be. I wanted to fly somewhere and elope, but John felt that celebrating with family and friends was important, so we compromised and had a completely private ceremony, and then met up with friends and family afterward. It was so incredible to have that time alone where we could focus on the importance of our commitment to each other (and get some stellar photos without having to wrangle family and friends). Because it was just us, we could avoid the headache of reserving a ceremony spot. We just scouted it a month or so before, and then showed up on the day and did the thing!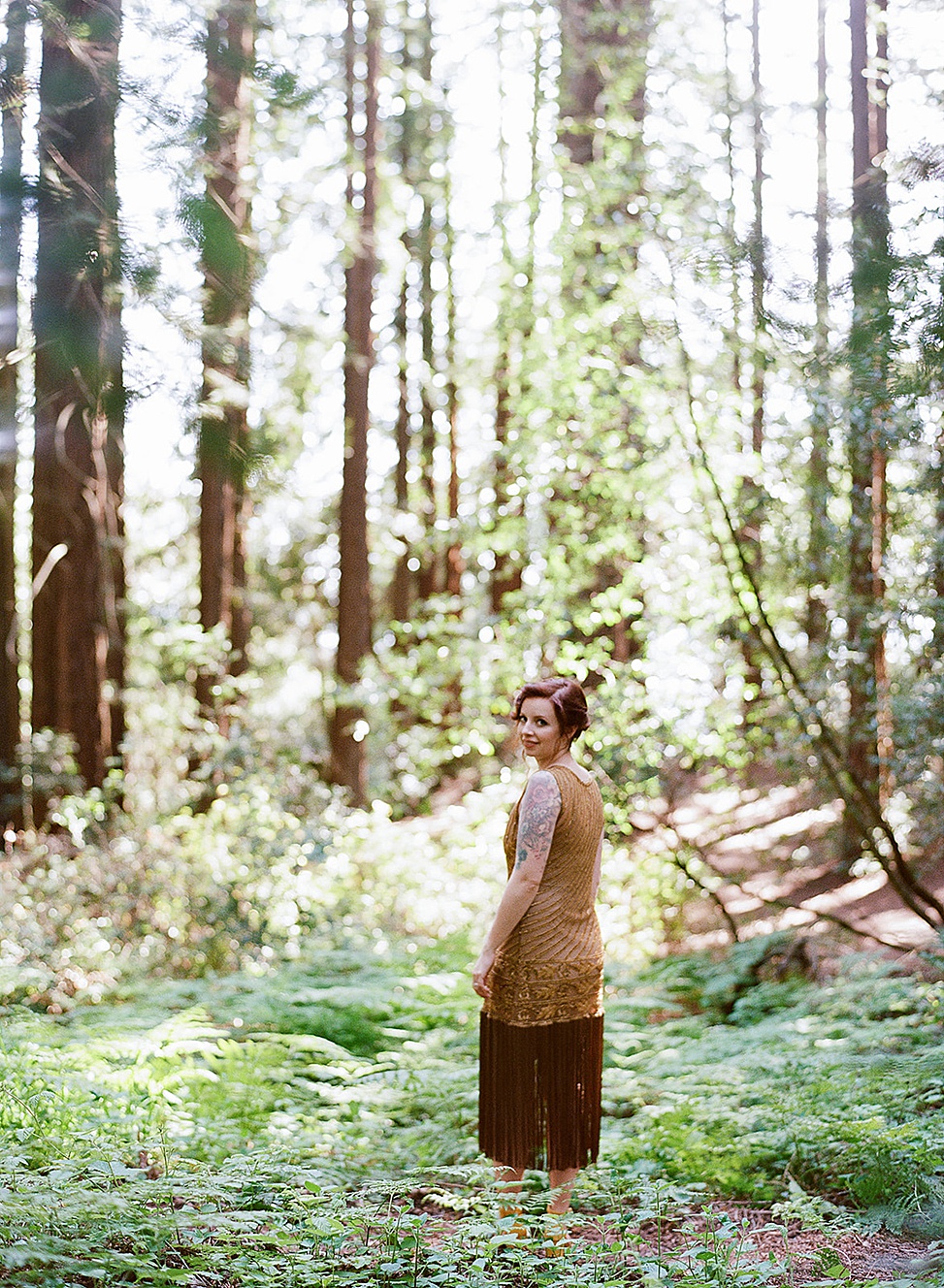 The tintypes were also super worth it. We found someone who was willing to take tintype photos of us at the actual ceremony spot—and they set up an entire darkroom in the woods to develop as they shot them. It was such a fun experience and something we will keep forever. Plus, since we didn't have any guests present at the ceremony, it was okay that the tintypes took time to take and develop. We didn't have to stress about people waiting on us and could enjoy the process.
What was totally not worth it:
We literally wracked our brains, and there is absolutely nothing we regret about the day. Everything was intentional and personal, and it all went off without a hitch. We wouldn't have changed a thing!
A few things that helped us along the way:
Since I'm a wedding professional, I had a ton of great resources and contacts at my disposal, which I am super grateful for. Our photographer was a colleague of mine who does a lot of elopement work, and I completely trusted her to capture our day—plus since we know each other, I felt comfortable asking her to be our witness! And, when I was trying to figure out our officiant, she had a friend who was certified, so it worked out to have him come along (and he ended up doing an incredible job). Even though we were having a low-key wedding, we still didn't have $10,000 burning a hole in our pocket. We couldn't have made any of this happen without both of our parents, who covered our family dinner and our cocktail reception.
My best practical advice for my planning self:
Go with your instincts! We both had a really specific vision of what we wanted, and we tried to infuse the day with lots of meaning and significance. Getting pushback about not having a "traditional" wedding can be tough, but we stuck with our plan and what was important to us, and we had the best time. At the end of the day, our celebration was completely about us and our love for each other.
Favorite thing about the wedding:
We were married on our ten-year anniversary, so we played into the significance of that day with a lot of elements. We got "engagement tattoos" (since I was the one who proposed, and it didn't involve a ring). The tattoos have nine lines/dots to represent the nine years we've been together, and the wedding band is the tenth line, added on the day of our ten-year anniversary. We made our own wedding bands at Metalworks SF, and they feature ten facets, to also represent our ten years together. We also designed a wall hanging that we could make together at the ceremony, with ten strands and a branch from our plum tree. John had the genius idea to color-code it based on all the places we've lived together over the past ten years. And, of course, our wedding hashtag was #decadetolife.