Jamie, librarian & Molly, records manager
Sum-up of the wedding vibe: Coastal California garden party at a quaint bed and breakfast.
Planned budget: Around $10,000
Actual budget: $13,075 (including our two day honeymoon on Stinson Beach)
Number of guests: 37
Where we allocated the most funds:
The venue, food, and wine were definitely the most expensive part of our wedding. It's hard to tease out costs of things like linens and chairs, because it was all included in the cost of the venue, as was catering, staffing, etc. That was great for us, because we really weren't into planning those kinds of details and loved having an event coordinator to take care of it for us.

Where we allocated the least funds:
We spent the least on our hair, makeup, and clothes. Jamie did everyone's makeup (including Molly's and her own), and the bridesmaid dresses were rented.
What was totally worth it:
The photographer and the band. Those were our biggest expenses outside of the venue, but they made the wedding so beautiful and memorable. The band was a really fun two-person swing band, which was the perfect size for our little venue—everyone loved them and they were great sports when our aunts convinced them to play "Hava Nagila." Our photographer, Luke, was this incredible calming presence in the midst of our hectic planning. We felt instantly comfortable when we first met him and that continued throughout the planning process, wedding, and weeks afterward. He has a background in landscape photography, so we knew he would be a perfect choice to photograph a wedding in an area with so many gorgeous views, and we were right.
Also, Jamie's parents rented a large house near the venue where we had a rehearsal dinner and post-wedding brunch. It was wonderful to have a central but private place where everyone could assemble.
What was totally not worth it:
We stressed out too much! Everyone says this, and it's true. It's not worth it to keep yourself up at night on a carousel of anxiety about cupcake flavors.
A few things that helped us along the way:
Our parents helped a lot. They were really supportive and kept us grounded during the planning process. The event coordinator at our venue, Andrea, was also helpful and very laid back. They have a lot of weddings there, so it was a relief to be able to talk to someone who had a lot of experience. We also read some wedding blogs (including APW!) and thought those were helpful in representing the diversity of weddings. You really can do whatever you want.
Jamie's childhood best friend and bridesmaid has worked as a professional florist and offered to do the flowers as a wedding gift. We wanted the bouquets to include plants native to Northern California, and she was amazing about creating exactly what we envisioned. The bouquets and boutonnières were doubly sentimental to us because they were arranged by an old friend, so after our wedding, we dried them. They are gorgeous decor and we'll always treasure them.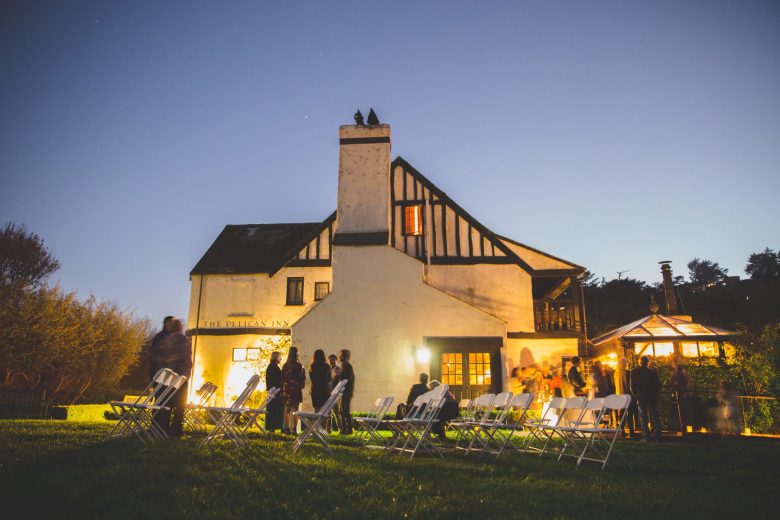 My best practical advice for my planning self:
Be honest about what you want, book vendors early, and don't buy into the hype.