Mallory, Program Manager for Education Non-Profit & Edgar, Healthcare Data Analyst
sum-up of the wedding vibe: Whimsical and joyful fall wedding beneath the redwoods that ended in the sickest dance party
Planned Budget: $30,000
Actual Budget: $40,000
Number of Guests: 90
Location: Piedmont Community Hall, Piedmont, California
photographer: River Medlock Photography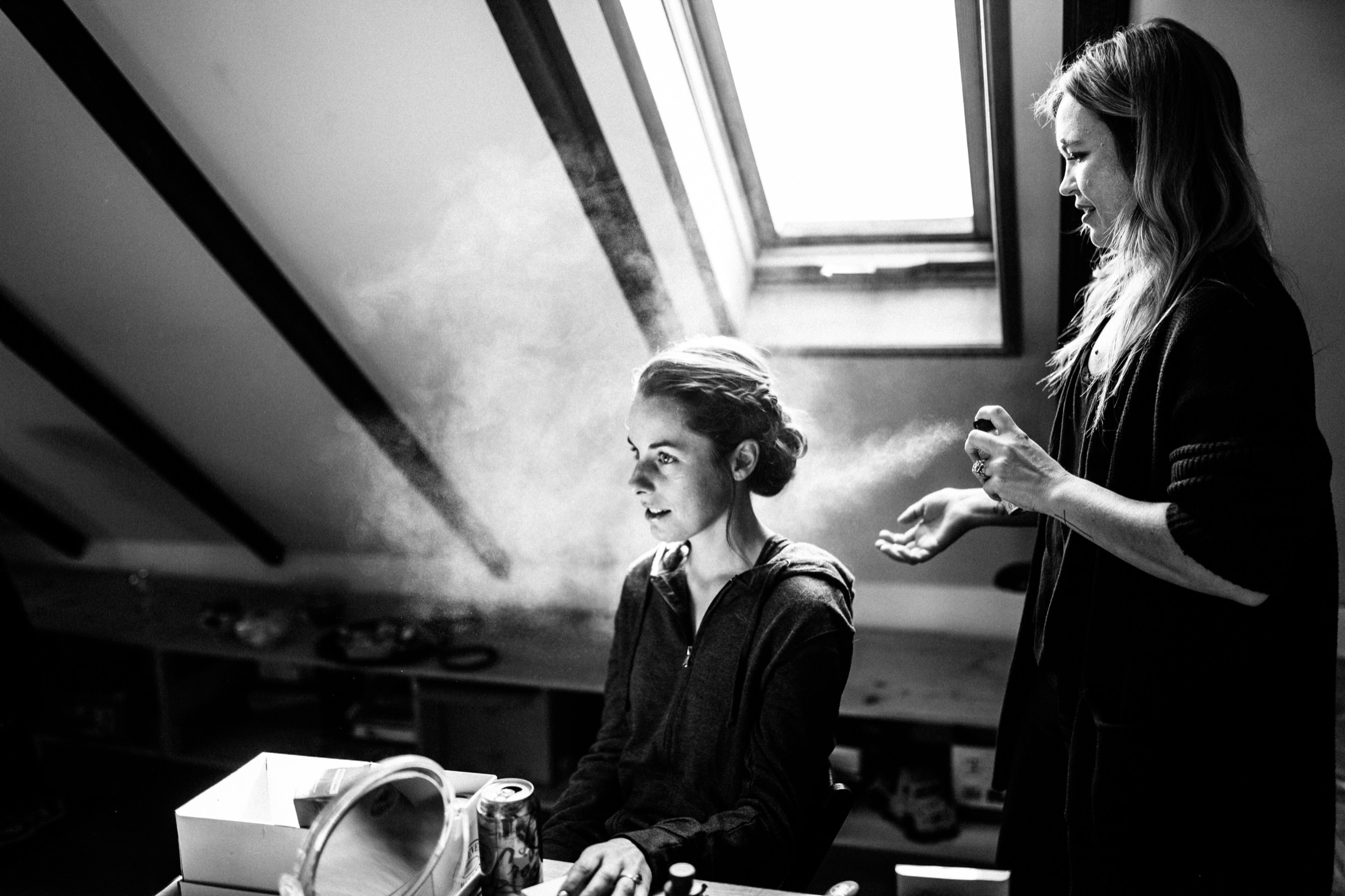 Where we allocated the most funds:
The food was by far the largest expense, and based on my research it was pretty typical of Bay Area catering. We considered doing food trucks or buffet style to save money but when we met the caterers we ended up choosing, we really appreciated how they took our vision for food and all our dietary requests and presented us with something so memorable and so us.
I also will admit that I spent way more than was necessary on a wedding dress; it was important to me to have a non-white wedding dress that was still a wedding dress. I definitely found the perfect dress for me and although I sometimes feel guilty about the expense, I don't regret picking a dress that felt perfectly "me".
Where we allocated the least funds:
Decor (excluding florals). Our venue was a community hall with a redwood grove amphitheater where we had the ceremony and a scenic outdoor patio for cocktail hour. Aside from florals we really didn't use much in the way of decor—our planner had some votives for the tables and lamps for the aisle, but that was about all we used for extra decoration. When you have a venue that you really love and sets the mood for you, there's no need for extra frills that you'll never remember!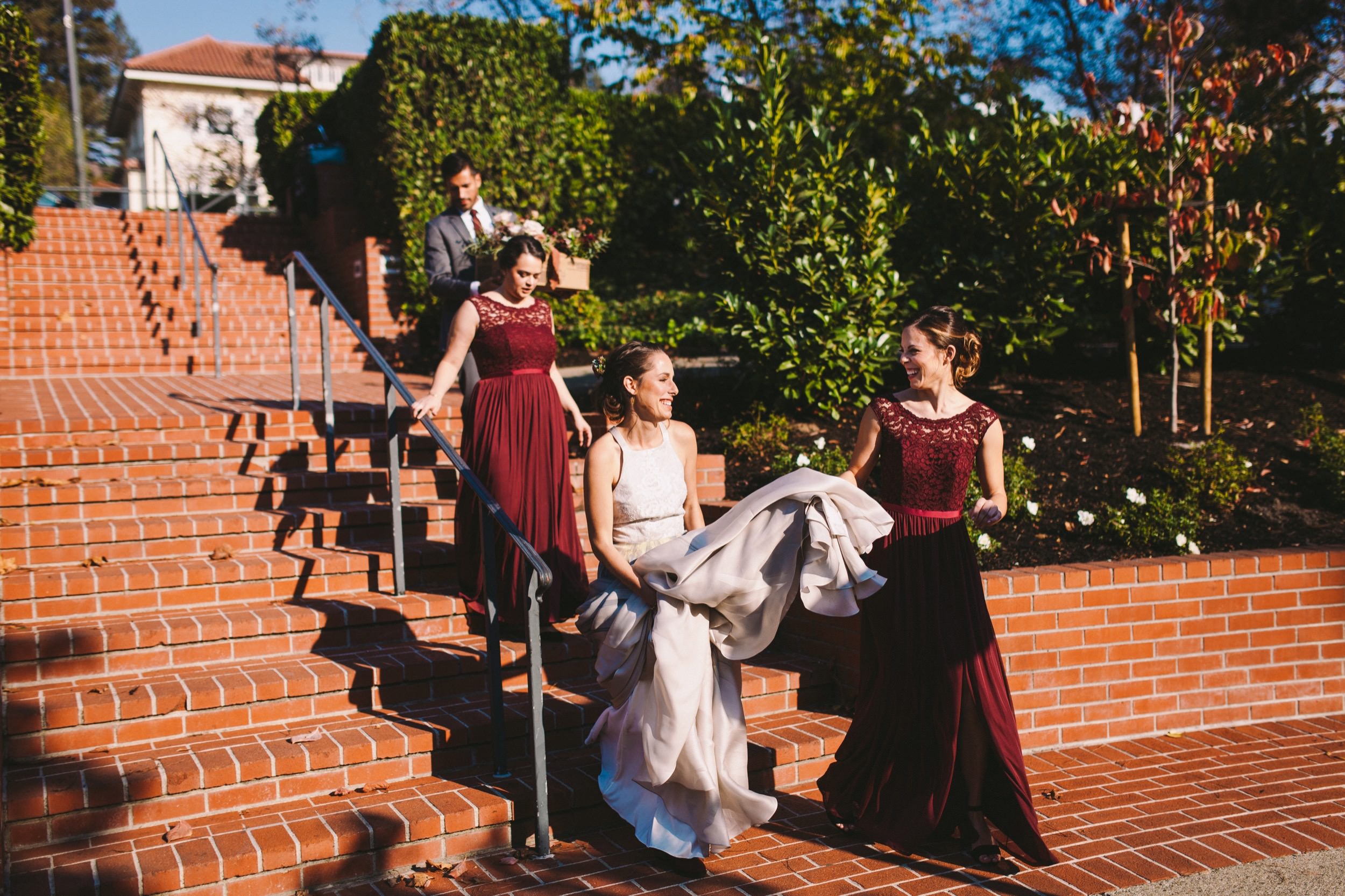 What was totally worth it:
The food was 100% worth it. The service was amazing, the food was warm and seasonal and supportive of many dietary restrictions. Edgar and I spent four years living in New York, and wanted our appetizers to reflect what we call the "trifecta" that we enjoyed in NYC: pizza, burgers, ramen. So our caterer made mini artisanal versions of these. We had a seasonal salad, fried chicken, and vegetarian pot pie for dinner. They also recommended an great baker to make us cheesecake for dessert (Edgar's favorite).
Our photographers were amazing. They were with us basically from morning through the end of the night and honestly made us feel so comfortable. Edgar and I have never taken photos like this before so we were a little nervous but our photographers really made us feel special, not awkward, and totally at ease. They were also totally on board with our desire to avoid the cheesy and mildly sexist traditional wedding poses and made the photos all about "us". Oh, and they captured our dog, Bonnie, so well!
We couldn't say enough good things about our DJ, Erica at Heart of Gold. They really made the night for Edgar by taking his playlist and putting their spin on it! It made the wedding so fun; our dance party literally went till the last moment we were allowed to be at the venue. It is also a womxn-owned and -operated company and we were excited to have them be a part of making our party so fun.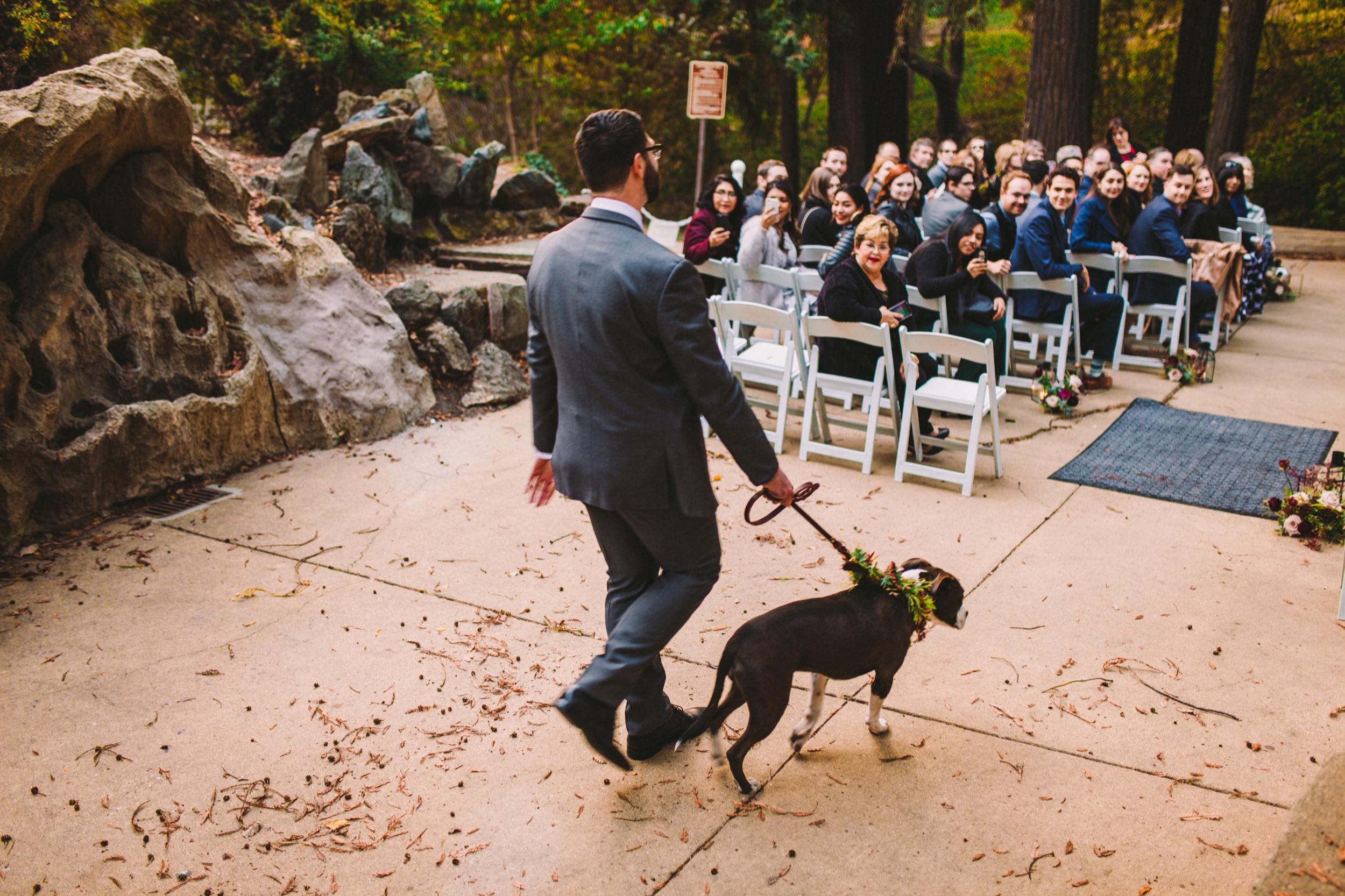 What was totally not worth it:
I wish we had saved money by just hiring for day-of/month-of coordinating instead of partial planning services. Our planner was amazing at coordinating all of our vendors and making sure everything went according to plan on the day of, but overall felt like it was still a lot of work on our end (on research, following up on contracts, sharing the vision, finding vendors that were in our communicated budget) than was worth the money we were paying to have someone else help us out. There were also a couple of things we communicated as being pretty important to our vision, that didn't get done with enough time for us to salvage them ourselves, while other things that weren't as important to us (fancy table settings, additional furniture/lounge piece setups that didn't end up being utilized by guests anyway) were given undue planning time.
A few things that helped us along the way:
Letting our guests make their travel decisions (i.e., not bothering with hotel blocks). We added "things to do" and options for "places to stay" on our wedding website and let our families and friends figure out what would work best for them. It was such a relief to not have to worry about hitting quotas, having group codes, or deciding for our families where they might want to stay.
Also, setting boundaries up front about the guest list; I have a pretty big family and of course we wanted everyone to be able to make it but it just wasn't feasible money-wise. We decided early on that I would invite uncles and aunts only, not cousins; Edgar communicated to family that we would be adult-only for the event as well. It was a tough call but we don't regret it.
Saying yes when people offered to help us. When our planner fell through on helping us secure a vendor to design our wedding favors (personalized decks of cards!), my best friend worked with his buddy to design our decks of cards and took care of the shipping and project design on that. Also, we had been worried about coordinating care for our dog of honor, but throughout the night many friends helped us take care of the dog so we could enjoy the night and have her there; one of our former roommates helped take her home so we could enjoy the after party. Additionally, a handful of friends helped us by gathering our materials and decor to take back to our house. Whenever someone offers you a hand with wedding things, SAY YES.
My best practical advice for my planning self:
Pick two to three things that matter to you most. Make those things happen, and DIY or ask for help from friends and family on the other things. There's no need to spend thousands on professional signage when you can easily print out a $10 Etsy PDF at Kinkos and frame it yourself. No need to spend tons of money on individual programs or menus that will go to waste after four hours when you can just print one big sign yourself.
Focus on the things that will be most memorable to you about that night, and don't stress about anything else.
Favorite thing about the wedding:
It's hard to pick one thing, because we tried to be really intentional about how our wedding would represent us as a couple. From the menu to our dance playlist to walking down the aisle together to Edgar taking my last name to having our dog in the wedding party, it was all a reflection of us as a couple.
What we loved most of all was seeing everyone we loved from all phases of our lives in one place, enjoying each other's company with us.
Anything else:
Our friends, without telling us, bought a "love candle" from a spell shop and lit it after our recessional. Before dismissing guests to cocktail hour after the ceremony, they asked all the guests to demonstrate their love and support for our new marriage by keeping the candle lit during the reception. Somehow, throughout a long dinner and the sickest dance party ever, as well as a post-party at our favorite local bar, the candle remained lit. It stayed lit for six more days and is still on our mantle.