Elissa, Office Manager & Aaron, Sales Development Representative
sum up of the wedding vibe: A classy but casual event filled with endless smiles and laughter.
Planned Budget: $10,000
Actual Budget: $15,000
Number of Guests: 40 for ceremony, 80 for reception
Location: San Francisco City Hall | San Francisco, California
Where we allocated the most funds:
For our wedding, since we were working with a tight budget (for San Francisco) we wanted to focus very much on the essentials and make them stand out. For the ceremony we rented the Fourth Floor North Gallery at San Francisco City Hall. I wanted to feel like a princess on my wedding day, and San Francisco City Hall is basically like a castle, but affordable so it was perfect! Our photographer and videographer were hugely important because this is how we will ultimately be remembering our day. I made sure both of these vendors had the look and feel I wanted.
Next my dress and Aaron's tux. My dress was bought off the rack and then altered (very little), but Aaron's tux was completely bespoke and cost as much as my dress (before alterations). Lastly our penthouse reception venue, and food! The venue is actually an office building penthouse that we both used to work in, so we were able to get a great price for an incredible venue and view. The food was very important to be unique to us but delicious and crowd pleasing. We chose Japanese curry from Izakaya Roku because its one of our favorite izakayas outside of Japan!! People are still texting me telling me how good the food is!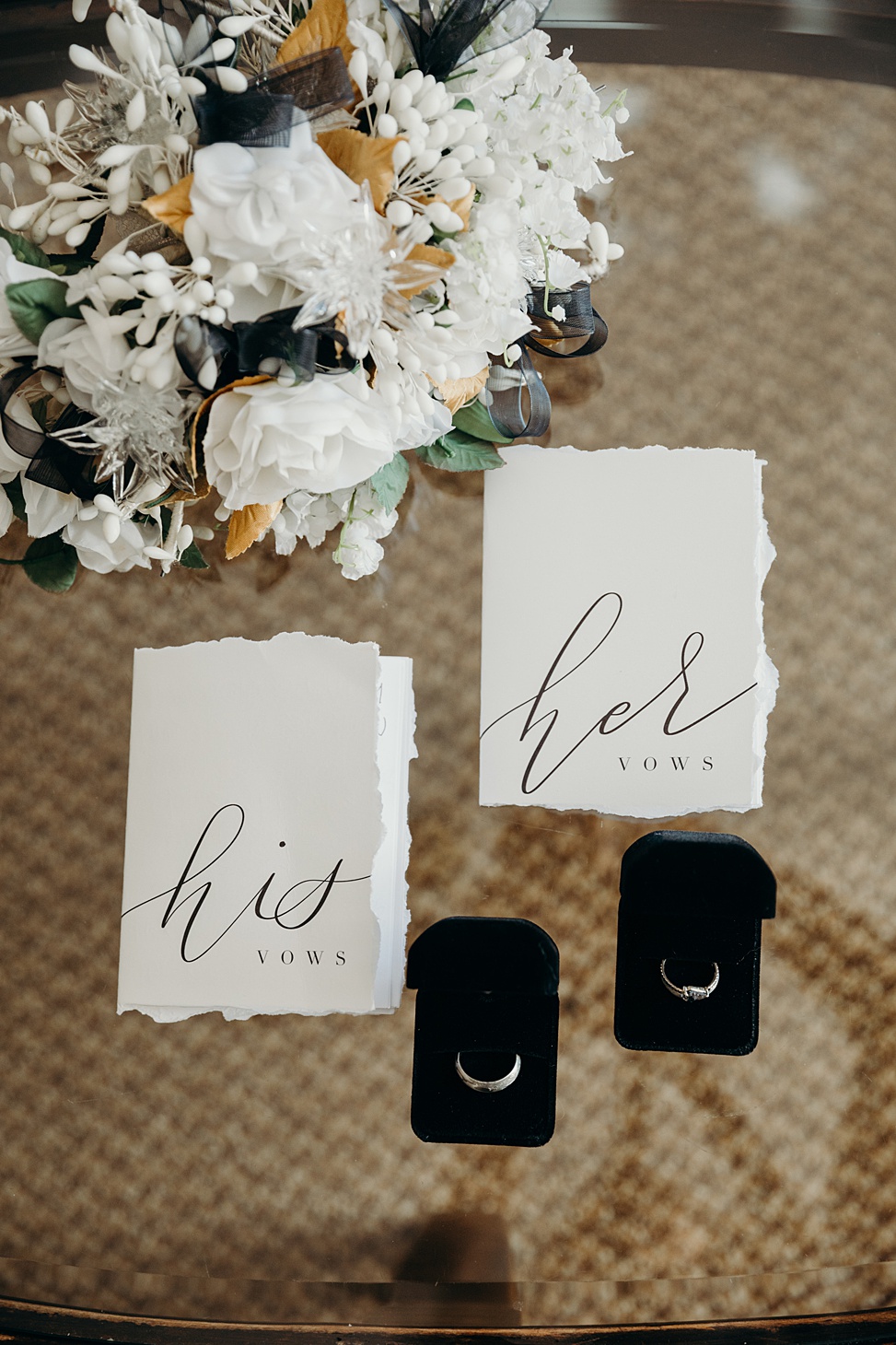 Where we allocated the least funds:
We wanted our main dessert to be really memorable, so we decided to make a donut wall! It cost us about $30 for the peg board, dowels, and spray paint to make what people were selling on Etsy for $200-plus. The donuts themselves were from our local Happy Donuts on 24th and Church. We spent around $100 total for ninety-six donuts and the donut wall. We also opted to do a photo guest book with three Polaroid cameras instead of a photo booth. For three cameras purchased off of Facebook Marketplace and film, it was about $300.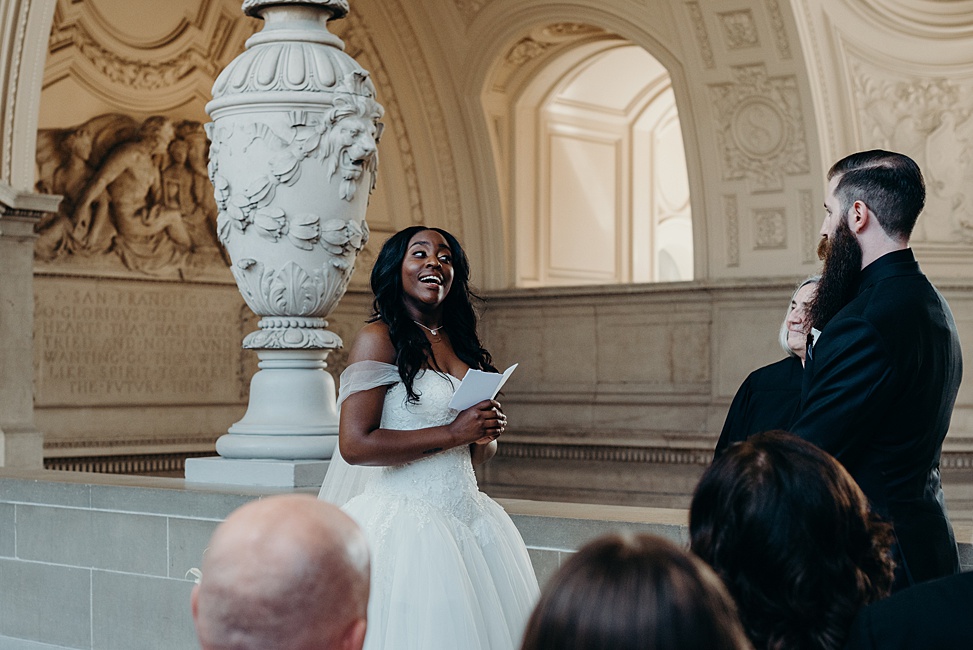 What was totally worth it:
Every single element of our wedding was planned pretty strategically and carefully, so everything mattered equally. Aaron's bespoke tux, it fit him like a dream. Not spending an arm and a leg on my shoes. Not having a wedding party. Paying our cake baker to pick up, deliver, and set up our donut wall. One thing out, it would be our incredible photographer! The entire magic and feel of the day was completely captured through her lens!
What was totally not worth it:
There is one thing we completely lost out on, and it was a deposit to the first photographer I booked. I found this person about eight months before the wedding, and thought I found what I wanted. But as the months went on, and I did more research, I realized I made a mistake. It is not that this person was bad or not talented; I had made the mistake of not knowing what look and feel I wanted. So I had to kindly tell this person that I wouldn't be needing their services anymore.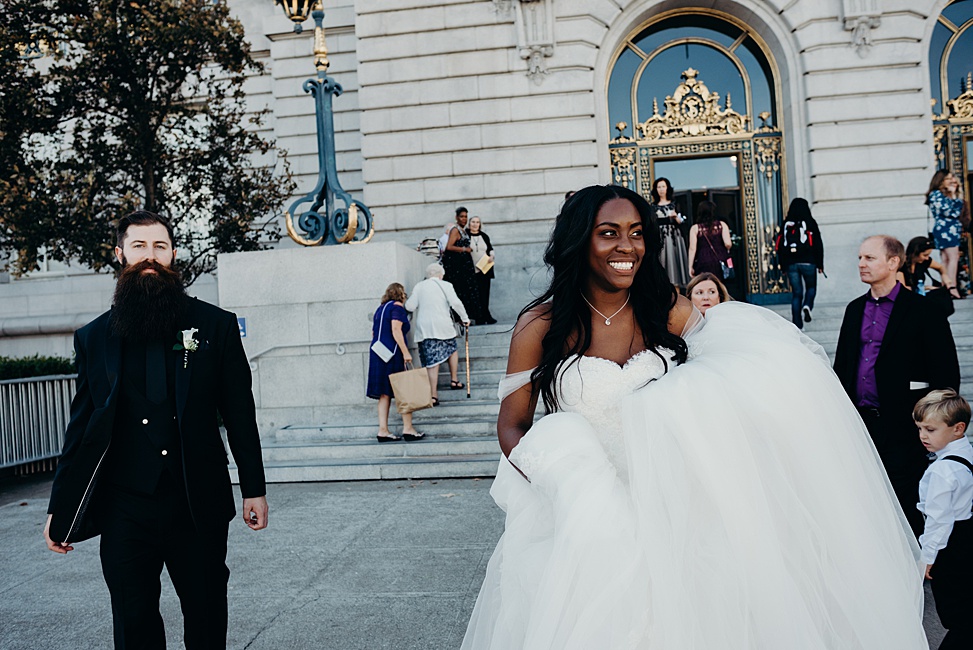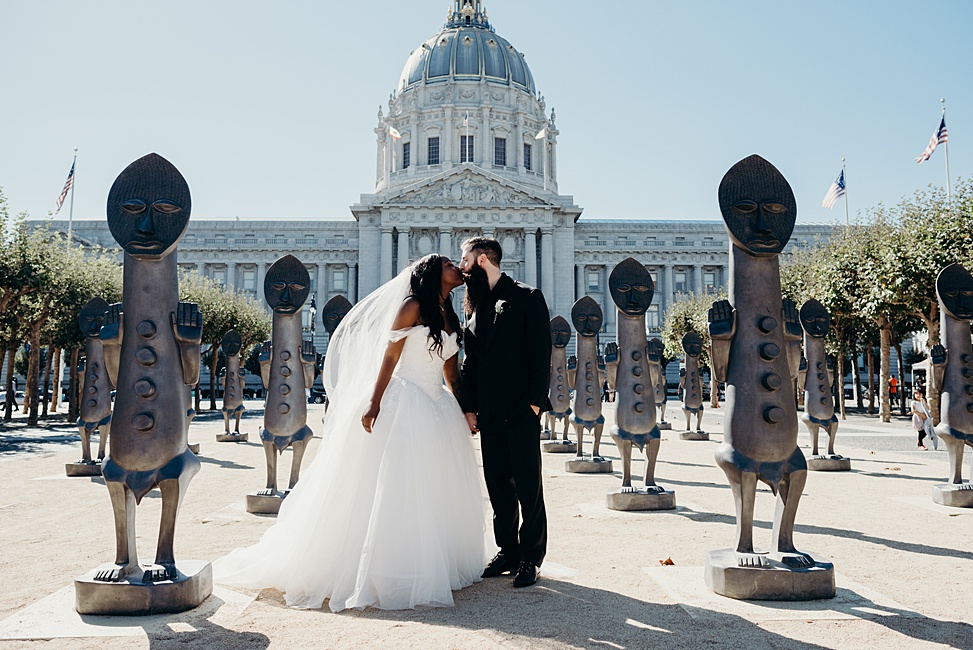 A few things that helped us along the way:
Both Aaron's and my family and friends were very supportive and understanding when it came to the fact that we were planning and executing everything about our wedding ourselves. The night before the wedding most of the family and friends that flew in helped us decorate the reception space until 1 a.m.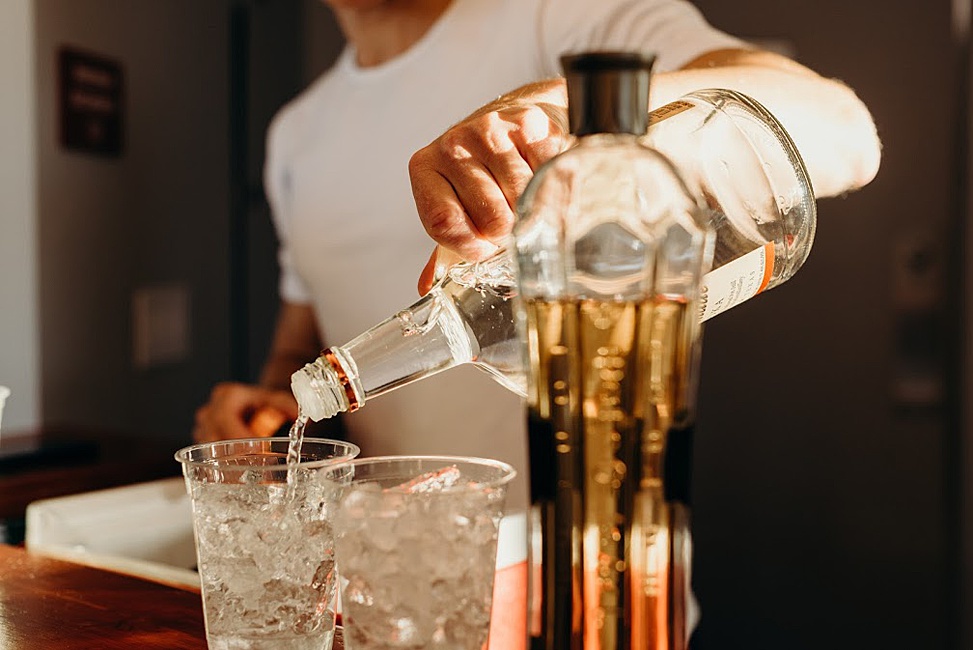 My best practical advice for my planning self:
I wish I had had a better grasp on the look and feel I wanted for my wedding earlier on. That way I would have had more time for DIY and a true understanding of the decor I wanted for my reception. We wound up buying a little bit more than we needed, and I waited much to late for some DIY projects.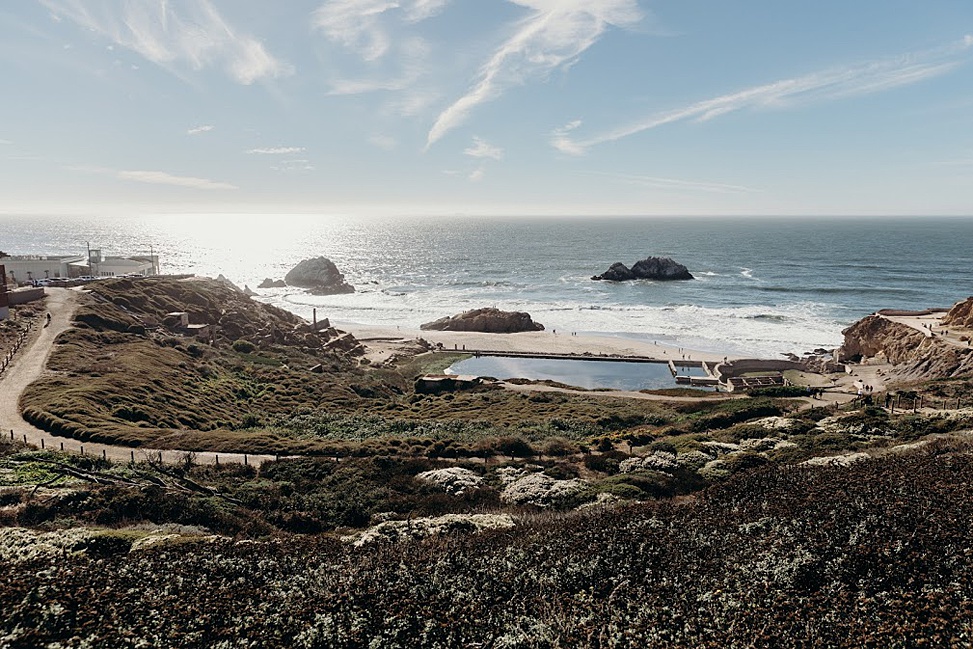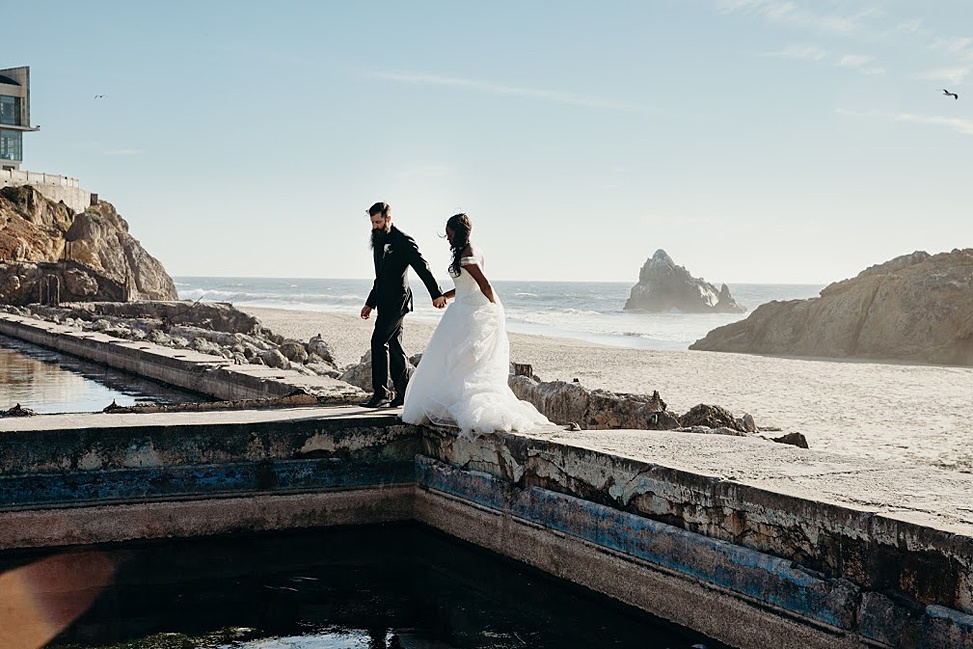 Favorite thing about the wedding:
After so much time, and money planning, it was amazing, and literally everything was perfect. We had incredible weather, my dress fit like a dream, hair and makeup was on point, Aaron's tux was a perfect fit, and our family and friends were happy and enjoyed themselves the whole time.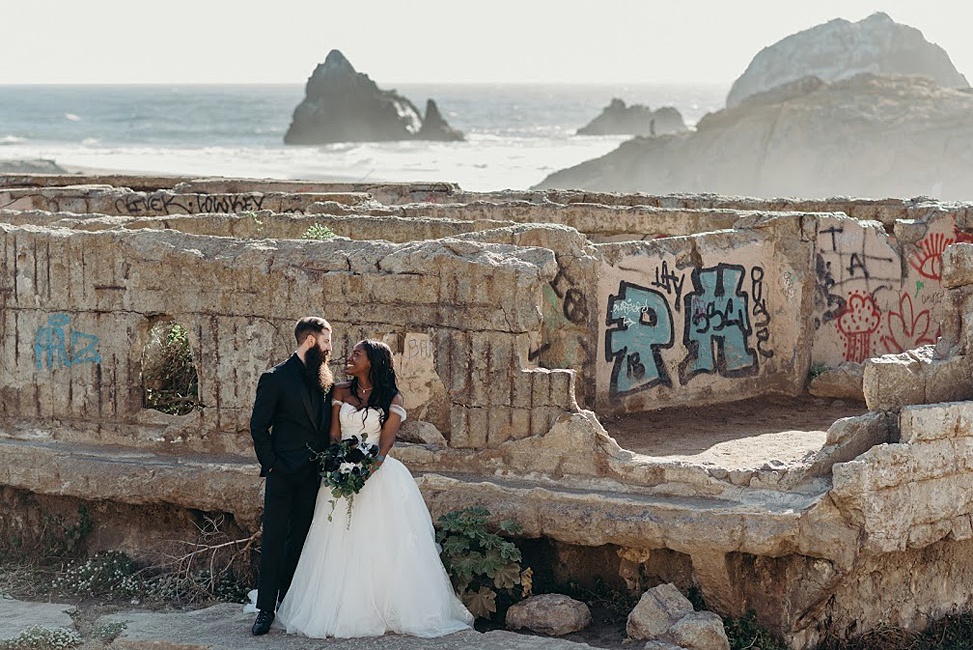 Something else I'd like to share:
I think my favorite experience that Aaron and I shared was making our own wedding bands with Adam at Scintillant Studio. We spend the whole day making our Mokume Gane rings together, and they came out amazing! Adam was a great instructor who guided us through every step into making our finished rings!