It's way too often that wedding favors make it on planning "must-do" lists, but let's be clear: they are completely optional. If you're on the fence about wedding favors, skip them. They can be complicated, and time consuming… and so, so often end up in the hotel trash. (Shhhh. The wedding industry doesn't want you to know about that, but it's for sure true.) And if you're over here thinking, "But it's not polite not to have wedding favors," we'll let you in on a little secret. Wedding favors are a totally made up tradition, that's not really a tradition. TL;DR: You don't need them, but you might want them.
So how to come up with a wedding favor idea that is thoughtful/delightful/beautiful (or whatever your favor success metric is) but is something your guests will actually care about and keep? Well, that's where we come in, doing all the internet research, so you don't have to. Some of the best favors we've received were useful—edible, reusable, or fun to have at the party. So for these wedding favor ideas, we kept that in mind as we rounded up things that are small and sweet, functional and fun, double-duty pulling, and local-centric. Think: things that will give guests a taste of the venue location (local rum for a Caribbean wedding perhaps), something ultra personal that speaks to the couple (mix tape of their favorite tunes), or something they can use during the wedding weekend (sunscreen!).
As you're selecting wedding favors, think about your guest list. You want little gifts or tokens that won't break the bank when bought in bulk (depending how large your wedding is), and are appropriate for (almost) all of your guests. Which means if you're inviting everyone from your eighteen-year-old cousin Jaymee to your great-uncle Bob Joe, remember that when you are selecting favors. It's also smart to avoid hard-to-travel-with gifts, especially at a destination event. (Sorry, but they'll probably get thrown away.)
Let the mini-gift parade begin!
Our Favorite Useful Wedding Favor Ideas
Edible Wedding Favors
Sunny Day Wedding Favors
Reusable and Earth-Friendly Wedding Favors
Party Time Wedding Favors
Plus: Bonus Wedding Favor Ideas
Edible Wedding Favors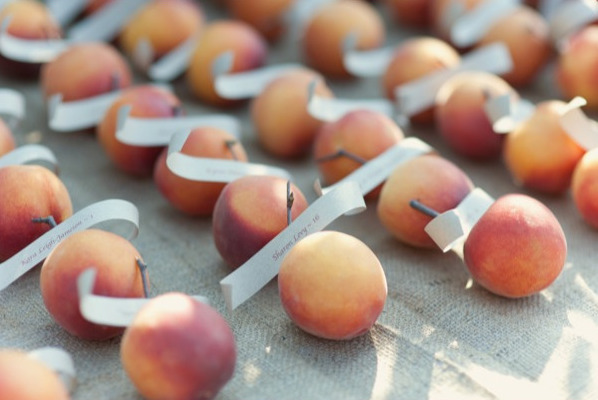 I'm all about this fruit favors-meets-escort cards idea, AKA pre-ceremony snack. Go for the best of the local and seasonal options.
Edible favors are extra fun when there's a fresh-made element. And, like with these cocktail snow cones, booze! (Is this technically a wedding favor or the best-ever wedding snack? We don't know, we don't care. We just want to be invited to a wedding that has them.)
Pretty and eye-catching rock candy sticks at each place setting—or popped into a champagne glass—are sweet and stylish wedding favors. You can DIY, if that's your thing, or source them online or at a local candy store.
Hella extra chocolate bars are next-level favors, especially if they're locally sourced or on-theme. (These berry-studded ones would be perfect a pink wedding!)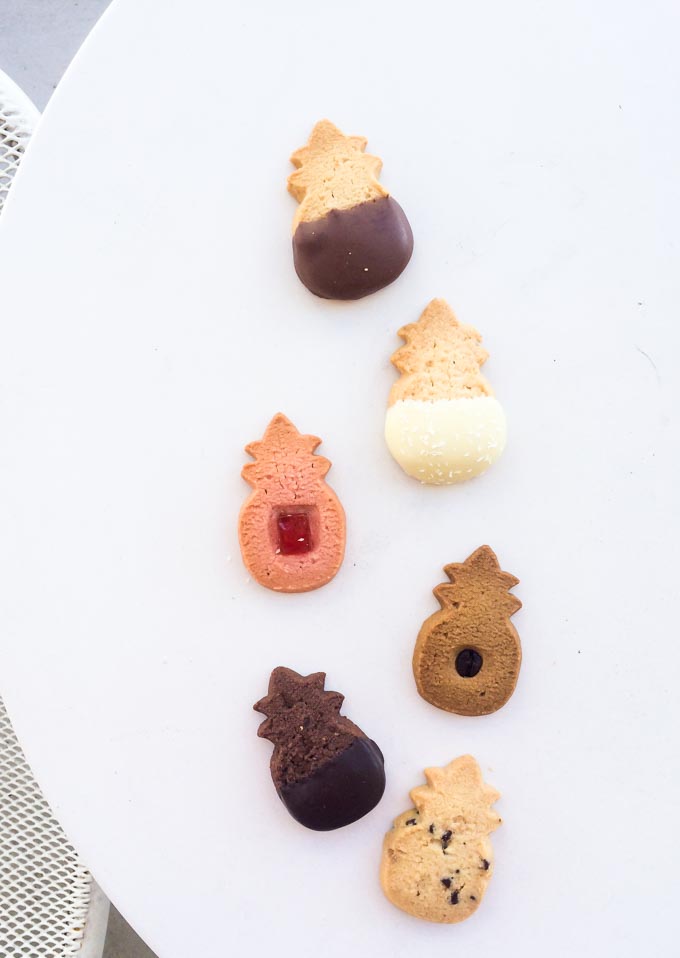 Statement-making little cookies are even better when they're local delicacies, like these cookies from Hawaii.
Who couldn't use some coffee? This cute DIY packaging seals the deal.
Mints may seem basic, but they're also incredibly useful. Help a garlic-breath-guest out! And here's a free printable to boot.
Sunny Day Wedding Favors
Totally functional idea for wedding favors: sunscreen! Your guests will thank you.
If you're having a small wedding, giving each guest a parasol is a lovely touch—and will make for great photo props. (And if your guests don't keep them for themselves, these are perfect gifts to pass on to the small kids in your life. Dress up trunk time!)
The best favors for summer weddings? Sunnies for your whole crew.
By dance time, guests are ready to kick off their heels. Help 'em out. See also: the perfect favor for a beach wedding.
Green Wedding Favors
Reduce waste by giving guests their one glass for the night to refill and reuse—then take home! Mason jars are popular, but we love this elegant assortment of thrift-store-esque beauties.
Rose gold reusable straws are beautiful, usable at the event, and useful beyond it. Plus, you're doing something good for the earth. Win!
How precious are these little seed pouches? Spread the green with these wedding favors, guests!
And these cute confettis are plantable!
My new favorite! Personalized camp mugs are the best thing I've seen lately.
Party Time Favors
Greet guests immediately with a drink, and go the extra mile with pretty straws or beribboned bottles.
Everybody loves a photo booth, plus the strips double as take-home favors.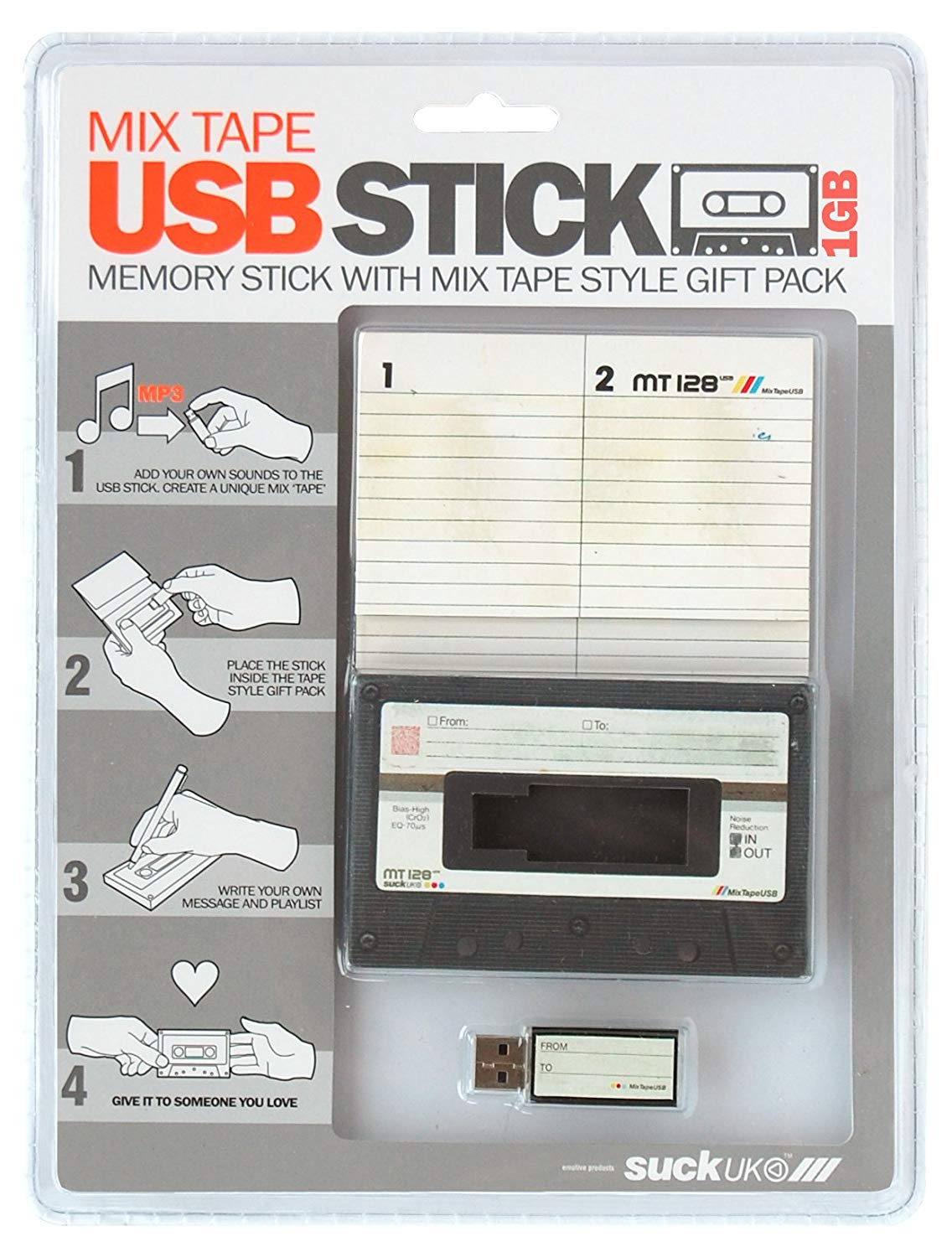 You painstakingly curate that awesome dance party list—now share it! These cute "mix tapes" are actually USB sticks because, duh, the future.
These mini rum bottles were perfect wedding favors for this Dominican Republic wedding.
This. Is. Genius. You should probably actually just start doing this at every party you throw, not just your wedding. The DIY instructions are here.
Okay, it's slightly selfish—you get more pics of your wedding! But guests will have fun playing photog with their own "personal" disposable cameras.
Glowsticks = instant party level-up, plus you can have a glowstick sendoff. (Glowstick necklaces are great for this.)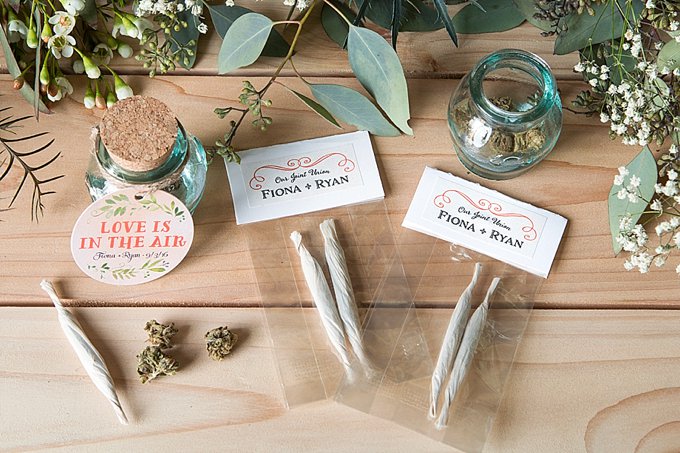 Get ready to receive the award for Most Fun Couple with cannabis favors. To DIY the packaging, check out the instrux here.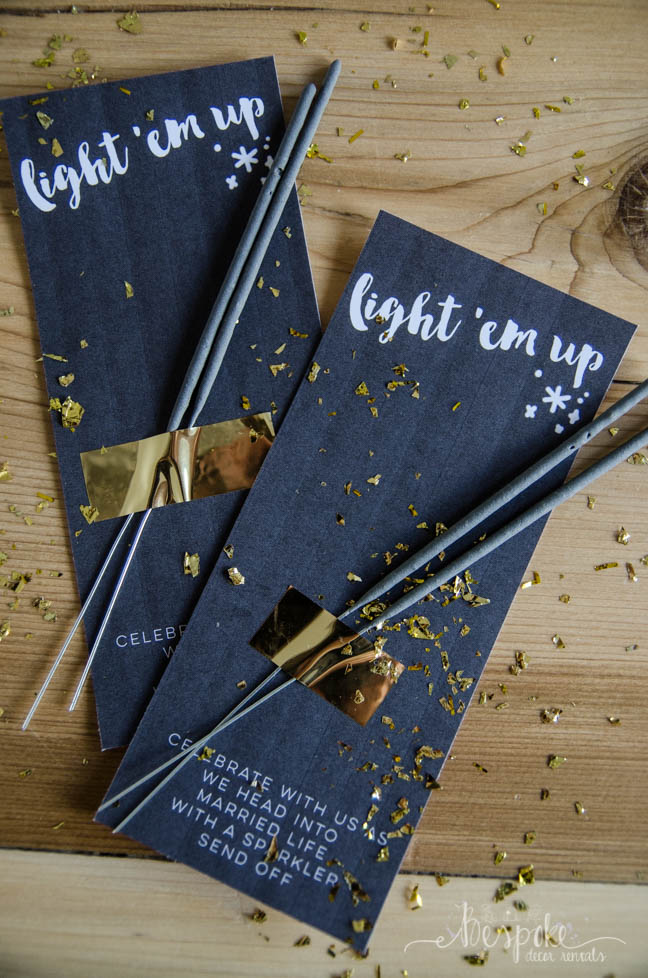 Sparkler exists are always the most fun. Fact. Pass out sparklers as favors so each guest has in on the fun!
Bonus Favor Ideas
Charming destination-appropriate postcards to commemorate a destination wedding? Useful and cute.
Pretty mini bouquets are a fun way to get the mood going. Plus: more photo props!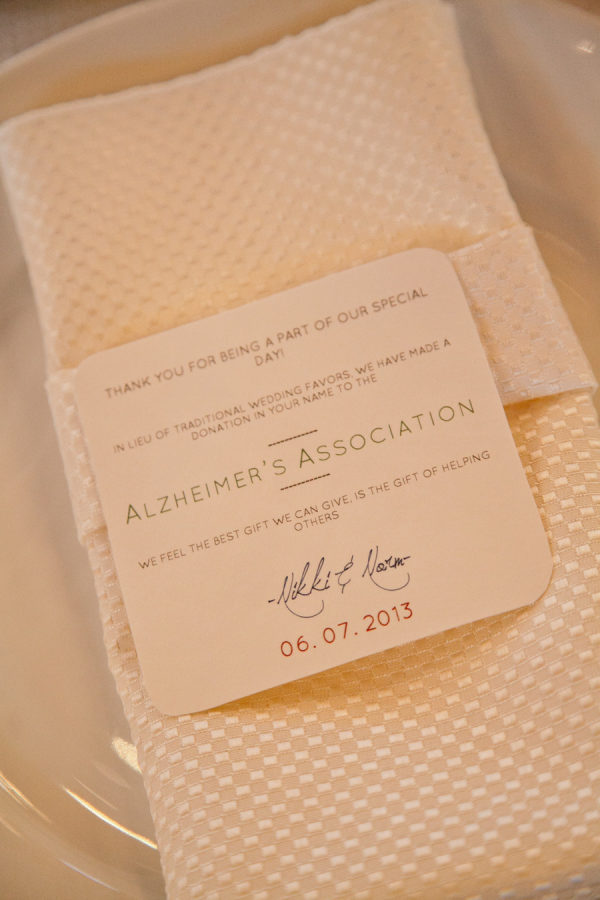 Donations made in the name of each guest to a meaningful foundation or cause close to the couple's heart is a touching gesture.
Did you do favors? If so, what did you give out? Where do you stand on wedding favors? Yay or nay?