Lauren & Tim
sum-up of the wedding vibe: Cozy brunch at a historic hotel in the mountains, followed by a snowy hike with waterfalls.
Planned Budget: $25,000
Actual Budget: $32,000
Number of Guests: 45
Location:  The Ahwahnee Hotel, Yosemite National Park, California
photographer: Hannah Posey

Where we allocated the most funds:
The Ahwahnee Hotel was the clear choice of venue for us, with a combination of grandeur and outdoorsy vibes. But because it's located in a National Park, there were no options for catering besides the park's concessionaire. The rate for a daytime event was less than an evening event, plus we got a discount because there was a limited menu due to kitchen renovations on our date. Still, the venue, food, and beverage ended up being the biggest chunk of our budget. The remote location had a ripple effect on the rest of our budget since it's a long drive on winding, one-lane roads to get in and out of Yosemite Valley. This added costs for transportation and lodging, and we paid for vendors' travel too.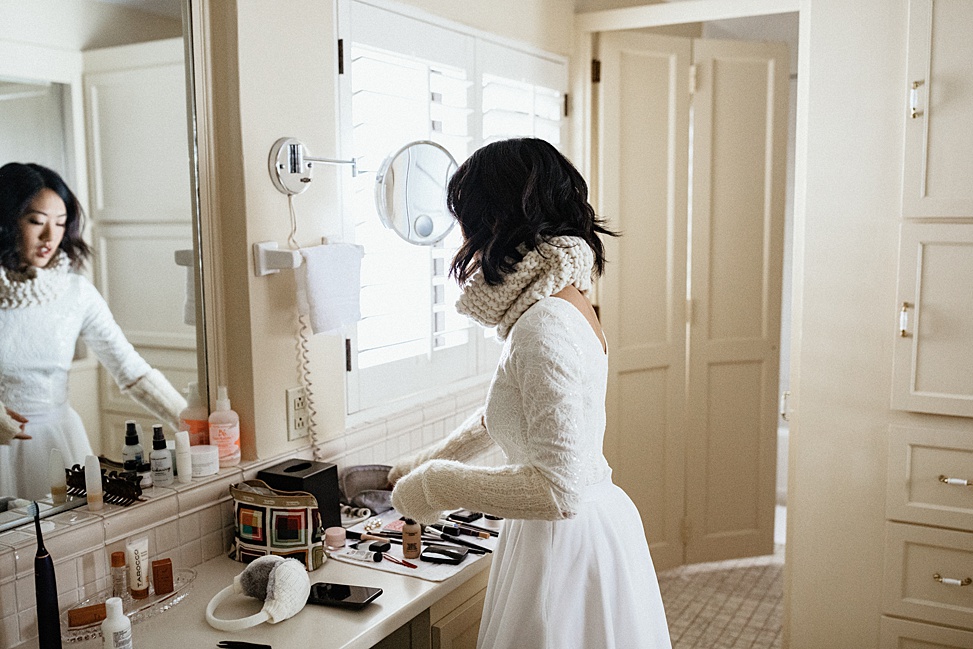 Where we allocated the least funds:
We were able to skip several common expenses. There was no ceremony site, since we had it outdoors with only a few people. We didn't have a wedding party, didn't do paper invitations, and just played music from a playlist. After the reception we invited everyone on a hike to Yosemite Falls instead of having dancing or other entertainment.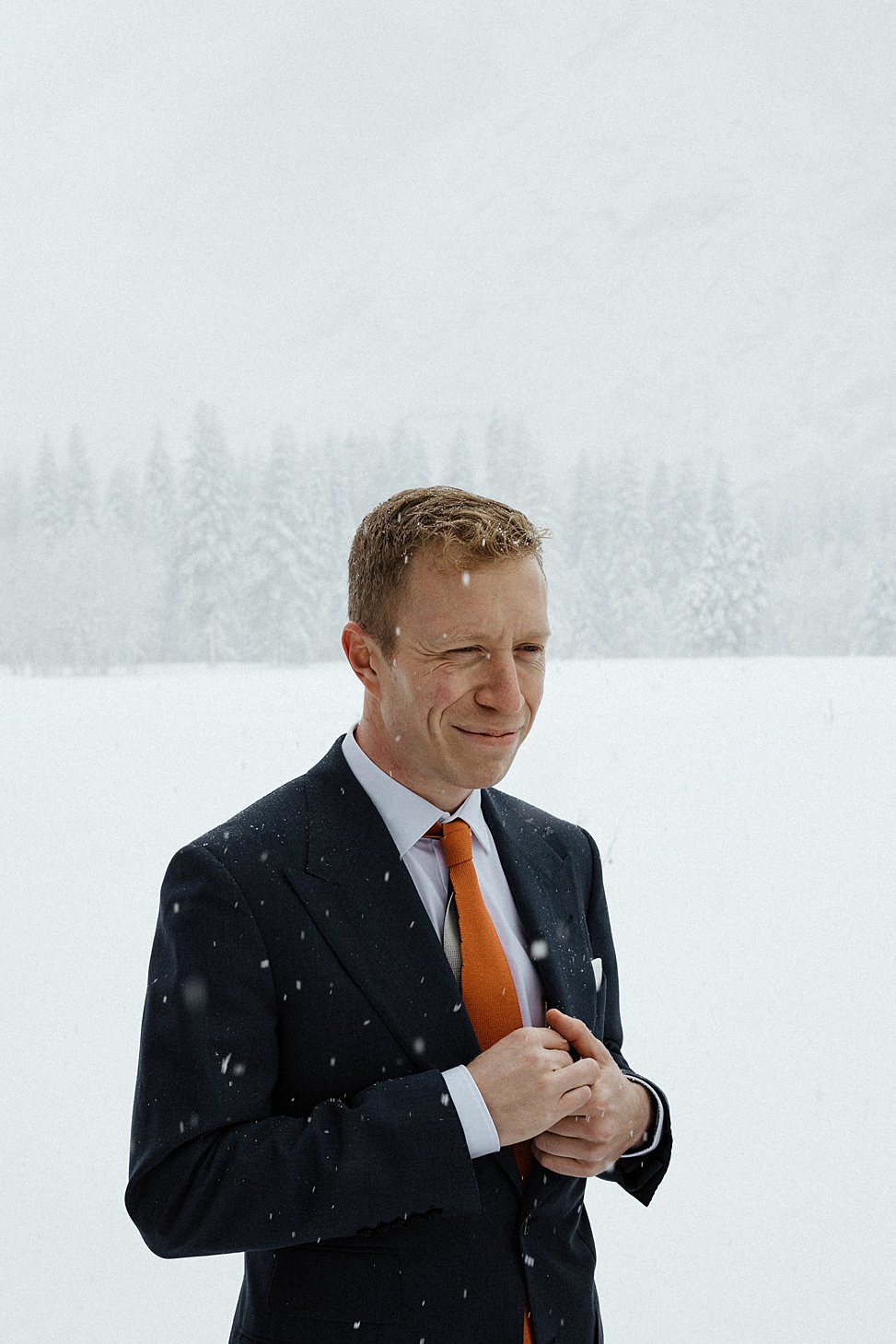 What was totally worth it:
Having a winter wedding in the mountains. We knew that weather was a gamble in February, but we could not have predicted Yosemite's unusually huge snowstorms in the weeks leading up to the wedding. Everyone had to get snow chains for their cars, some lodging got canceled, and we had to change the locations for our welcome dinner and the ceremony at the last minute. It wasn't even a sure thing that the roads would be open. It was very stressful. But once everyone made it to Yosemite, it was totally worth it! The cliffs and waterfalls are stunning year-round, but it was an incredible experience to see them in the snow.
What was totally not worth it:
Honestly… nothing? I'd like to say that the stress and worrying was not worth it. But I also think that all of the worrying contributed to us having solid backup plans when things went wrong.
A few things that helped us along the way:
I was definitely delusional when I thought we didn't need a coordinator. Tim convinced me otherwise and we found Hitched by Haley. Even if you're super organized, you've probably never planned a wedding before. An experienced professional has a better grasp of what you need to be thinking about (and not thinking about).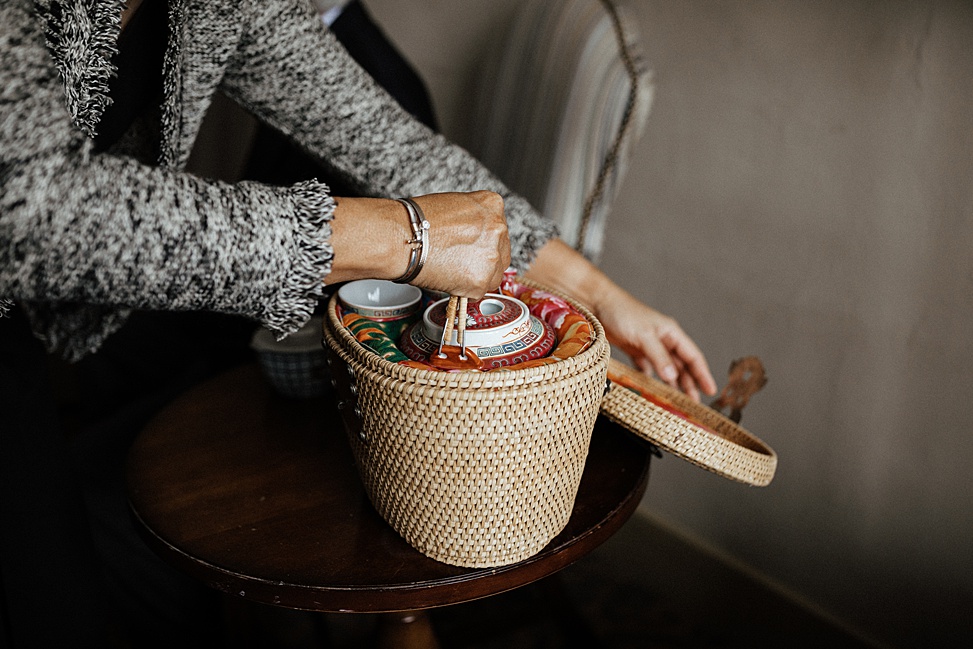 My best practical advice for my planning self:
Don't doubt the small wedding. It can be hard to have a short guest list and know that some people who care about you are not going to be there. However, this let us have the type of event we wanted and do things that would have been infeasible with more people. Plus, we were able to actually hang out with everyone who came.
Favorite thing about the wedding:
I DIY-ed as many things as possible, and we even made our own wedding rings! The DIY elements focused on things that could be done in advance and were easy to transport (in other words, not the cake or flowers). I made my own skirt (a full circle skirt with four layers of tulle)—which definitely gave me an appreciation of why they cost so much! I wasn't sure how it would turn out, so I started early enough that I could buy one if it failed. I had a lot of fun designing our paper goods, including a fold-up map with the weekend schedule on the back, which we tied up with pairs of hand warmers to give out to guests. My mom helped too, making our ring holder, my cape, and arm warmers.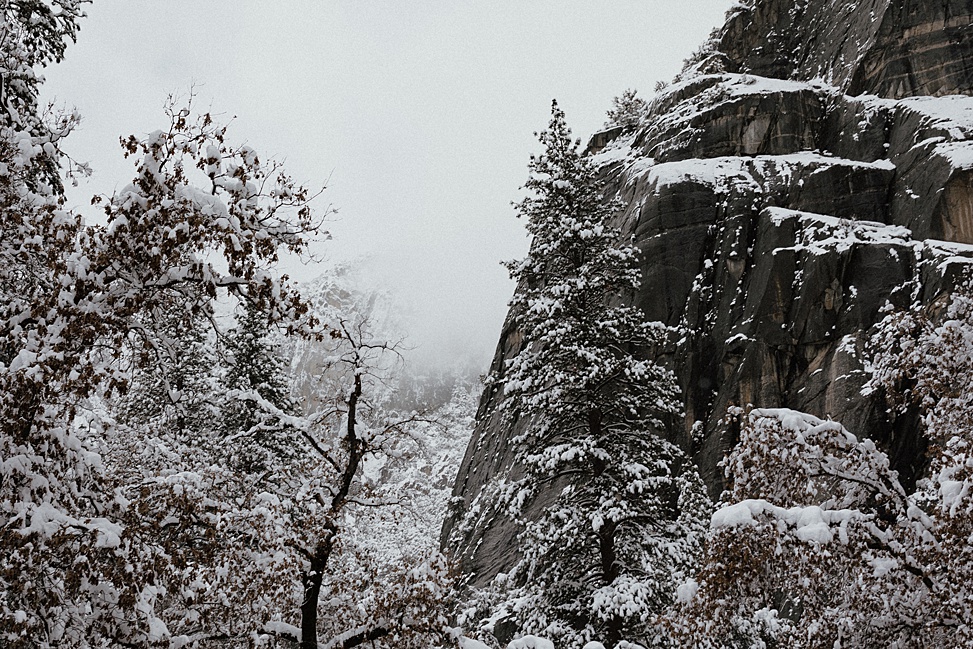 For a seating chart, I wrote everyone's name and table number on coffee mugs using washable wine glass markers. Tim built our custom website and online invitations, I made the place card holders out of twigs, and we hand-painted the welcome sign together. Many people give wedding advice that you shouldn't spend a lot of time on things that guests "won't even notice", but if it's something you enjoy and care about, then why not?
Anything else:
Having a winter, daytime wedding was the best choice for us. Because it was off-season for weddings, it wasn't competitive for booking vendors and the venue. And in winter with early sunsets, the daytime event took advantage of the daylight hours. Plus we got to have brunch foods!