This is a paid post from an APW sponsor. For more about APW and how we make money, please click here.
---
However we're defining "it" these days, Portland-based photographer Amy Winningham has it. You know what I'm talking about: that indefinable something that keeps your eyeballs happy and your heart coming back for more. Maybe it's her photojournalist background in the darkroom, or the time it took to earn her BFA in art school, or maybe it's just the way she rolls, but her photos are like something out of a deeply fascinating, complex indie foreign romance film and I just want more more more. I mean:
Amy doesn't see photos as merely keepsakes. For her, photos are art. This philosophy shines brightest at weddings, where the ability to juggle a documentary approach while taking a directorial approach becomes super valuable (and is how she creates those epic wedding shots you see above):
I believe that marriage is a great adventure and a story worth telling. The foundation of my business has been building a real connection with couples in the months leading up to their wedding; it's what allows me to be a friend and support system on the big day instead of just a hired photographer, and it builds trust so that couples feel they can truly be themselves around me.
Amy Winningham offers a range of packages to fit a variety of needs. Local wedding coverage begins at $2800 (this includes 6 hours of coverage, an online gallery, and a USB drive of full resolution images), and out of state weddings begin at $3800 (including travel fees). She also shoots elopements, which are priced at $1400 to $2800, depending on location and day of the week.
Amy also offers tons of a la carte options (think heirloom albums, engagement sessions, archival prints, additional hours, and a second photographer). The top tier packages include some of those extra features, but offering them separately means you can create a package that makes sense for you.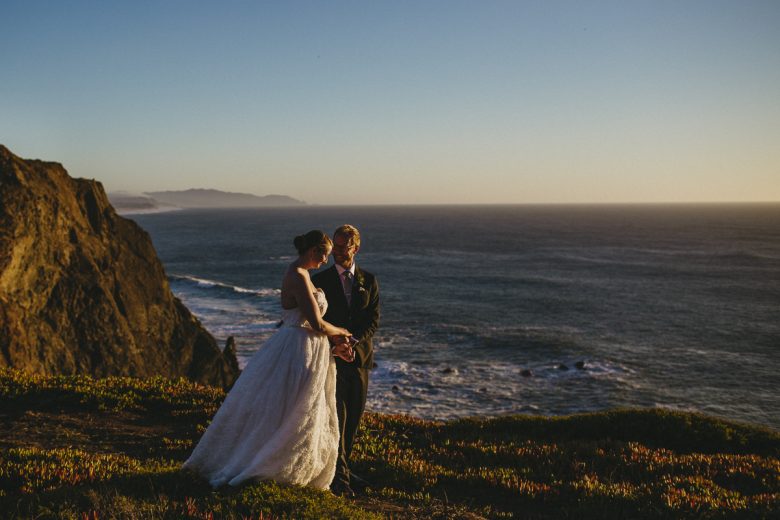 In fact, why don't we let Amy's client tell you how rad she is, in her own words:
Amy is organized, professional, and has a great artistic eye, but beyond that her enthusiasm for what she does really shines through. She is a great documentarian—catching small moments and details while also capturing the overall mood and atmosphere of the day. Amy took so much care in understanding what my husband and I wanted for our photography. She came and scouted the location beforehand to see the venue and examine the light. In addition, her pre-wedding questionnaire really helped us to think through the schedule for the day of our wedding so that we made sure to leave enough time for the photography. As a result, we never felt stressed about the schedule and could just be in the moment and enjoy. We absolutely love our wedding photos and would highly recommend her!
Be you in Portland, Northern California, or beyond, Amy Winningham likes you, and she wants to work with you. You can see more of her work, learn more about her, and get in touch all at the same spot.
Amy Winningham is offering $200 if you book your wedding before April 30, 2016. Mention this post when you get in touch!