This is a paid post from an APW sponsor. For more about APW and how we make money, please click here.
---
If you've been planning your wedding for more than five minutes, you've probably already started hearing things like: "It all goes by so fast." "Just make sure you stay present." Which, full disclosure: this is a lot easier said than done. Just because it's your wedding day doesn't mean you're going to grow eyeballs on the back of your head or suddenly have the ability to be five places at once. I tried desperately to slow down time like Keanu in The Matrix at my own wedding, to soak in every single fleeting second, but I'll be honest, at the end of the day, I felt like I failed.
And this is why, when I read the below quote from client Holly about working with Kate Thompson of Betty Clicker Photography, I was all: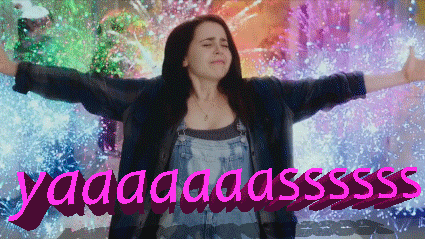 This is the point of professional wedding photography:
At the wedding, my husband and I were both more overwhelmed and less present than we had hoped we'd be. To some extent it felt like we'd just gone through the motions—we even forgot to visit each table to be sure we'd said hello to everyone. All that to say, after the wedding we were a little disappointed about not having experienced the day as we'd hoped, despite efforts to simplify the day to be able to focus on the people.

But when we received Kate's photos, it was like we'd gotten all those parts of the day back. What a gift. She captured all those moments that we didn't see: our ring bearer being lured down the aisle with a banana, sweet moments between guests, my brother crying during our ceremony. There are several photos that I will treasure forever because they captured emotions that weren't said through words—and the surprise of seeing those on people's faces when looking through the photos caught my breath.

—Holly
A pro photographer can see all the things you miss—because let's just face it, getting married is an overwhelming blur, full stop. They can be all the places you aren't (and they places you are). I mean, Kate's (aka Betty Clicker's) clients say things like, "She got so many different angles of the event it seems like there must have been two or three of her there."
Kate is based in Richmond, Virginia (and travels nationwide-wide—read on for that special APW deal or just skip right ahead to it), and she specializes in capturing magical moments like these:
(👆 Psst: That amazing wedding is right here, and the ceremony in a magical Joshua Tree palm grove alone makes it sooo worth checking out.)
Beyond wedding photography, Kate is also a family and editorial photographer. She co-founded a conference for family photographers, and her work has been published in in the New York Times, Travel + Leisure, and Food + Wine. She also runs a small design studio with her sister called Palindrome Creative Co that works on branding and design projects for both local Richmond, Virginia, and national businesses, and, cutest project of all, last year she became a mom!
Kate's work and life outside of weddings enhances the creative eye she brings to her wedding photography—her wedding photos are truly family photos in a way that few photographers achieve. I mean:
Kate personally understands how the different layers of life and relationships come together to make magic on your unique wedding day, and really, she is the last person who would ever pigeonhole you into a box labeled "bride" or "groom," as though you're an archetype with a Pinterest board and a credit card. Instead she a joy to be around and work with, and an educational resource for her clients when it comes to timeline, ceremony location/timing, lighting, etc., so they can get the most out of their photos. Which may be why so many of her wedding clients continue to hire her for family photos, business branding, and events, and why they all says things like this:
We could not be a bigger fans of Kate. Not only is she the sweetest and most level-headed person, she is so professional and produces amazing photos. She floated seamlessly through our wedding day—navigating big personalities, hiking, and climbing railings with such grace. It started drizzling during our outdoor shoot and as clouds rumbled in Kate looked at us and said, "Whatever you decide!" She was the calm that ultimately helped us choose to continue shooting and even keep the ceremony outside, and we were rewarded with picture-perfect overcast for the rest of the wedding. Not only was she pivotal to many great decisions made that day, she was able to capture the essence of our life-long relationships in single shots. Her pictures are alive. I don't know how she does it, but she does. And, for all this we are so grateful. We would work with her again in a second, we just need to figure out what other occasions we can have her over for!
Betty Clicker Photography's full day (8 hours) wedding rate is $4,500, and she's offering just a flat $200 travel fee for APW readers anywhere in the United States plus your choice of either a free mini-engagement session or an hour of rehearsal dinner coverage. So if in your wedding dreams you want a delightfully understanding and helpful photographer who has the uncanny ability to not just capture all those fleeting moments but make them into art for your walls, then Betty Clicker Photography is it. You know what to do, go follow her Instagram, sneak a peek at even more magical weddings, and send Kate an email. And then please, please, please, send us the photos.