One of my girlfriends was looking at colored wedding dresses for her wedding. She wanted a small non-traditional wedding that felt like an authentic representation of her values, and a poufy white dress was just not part of her vision. She cared about it enough that we talked several times about the struggle to sort through colored wedding dresses to find the right one. But when her photos came back, there she was in a white dress. I asked for the story, expecting something about family pressure (because haven't we all been there). But no. She said she just couldn't find anything. That didn't make sense to me, because obviously the world of non-white, colored wedding dresses is huge. But she explained that she realized she really wanted to get married in a dress that felt special, somehow. She didn't want a dress that felt like you could wear it to any old party, or that looked just like everything else in your closet.
So with that in mind, we've rounded up fifty (FIFTY!) colored wedding dresses that really feel like they have some extra VIBE to them. We're picky AF over here, so the number of colored wedding dresses that made it into the reject pile was huge. Is it pretty? Not enough. Does it feel like a Peak Life Experience Dress? That's what we're looking for.
And because "something special" does not have to mean all the money (and because $500 for a dress is a lot anyway), we've kept a lot of these colored wedding dresses at $500 or less for you. (Okay, fine, we stuck in one at the end that is the price of a really nice new car, but we all need to live vicariously once in awhile right?) We also varied up styles and sizes so there will hopefully be something for everyone. AND NOTE: Some of these dresses go up to size 22, even though they are modeled on women who probably wear size zero. Where that is true, we've marked it.
Let's hit it.
colored wedding dresses under $500
Sleeveless Ponte Column Gown ($295)
Off the Shoulder Crepe Knit Mermaid Gown ($209)
Ekera Jumpsuit ($249; available up to size 22)
Two Tone Gown ($298)
The Pegasus ($289; available up to size 22)
Satin Gown ($475)
The Bluebell Dress ($259; available up to size 22)
Mikado Ballgown ($425)
The Satellite ($269; available up to size 22)
Grand Gatsby Gown ($258)
The Vela ($289; available up to size 22)
Brisa Dress ($370)
Sequin Plunging V-Neck Gown ($498)
Sleeveless Cutout Crepe Gown ($415)
The Aphelion ($279; available up to size 22)
Strappy Sequin Blouson Gown ($109)
Colorblock Jersey Jumpsuit ($160)
Velvet Off the Shoulder Gown ($368)
Tao Maxi Dress ($298)
Crepe & Mikado High/Low Gown ($208)
Embellished Blouson Gown ($279)
Luella Two Piece ($329; available up to size 22)
Cutout Stretch-Crepe Gown ($325)
Moonchild Embroidered Maxi Dress ($400)
Sequins Suzana Gown ($411.99)
Gillian Two Piece ($249; available up to size 22)
Marie Lace Midi Dress, technically more nude than white, right? ($238)
V Neck Embellished Bodice Maxi Dress ($135)
Beaded Bodice Strapless Chiffon Gown ($478)
Off the Shoulder Dress ($169)
Beaded Blouson Gown ($280)
Draped One-Shoulder Gown ($425)
One-Shoulder Ruffle Gown ($268)
Sleeveless Beaded Paisley Chiffon Gown ($475)
Embellished Bodice Wrap Maxi Dress ($141)
Colorblock Dress ($298)
Wildflowers Maxi Dress ($324)
Sequin A-Line Gown ($229)
Succulent Maxi Wrap Dress ($149)
V-Neck Sequin Sheath Dress ($169)
colored Wedding dresses under $1000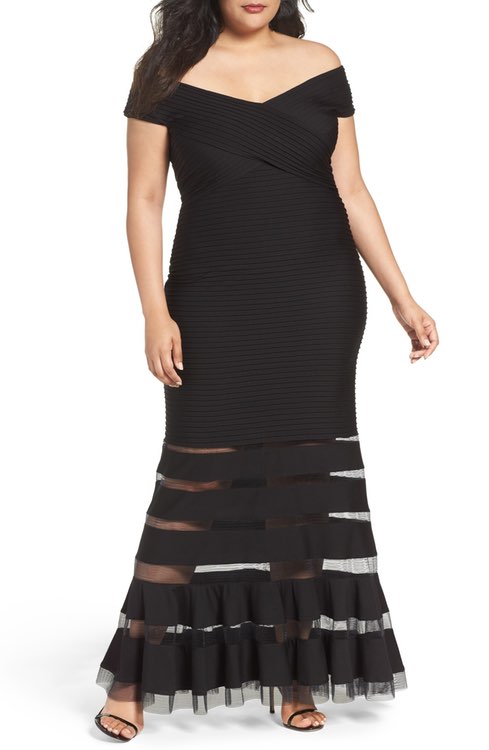 Pintuck Jersey Off Shoulder Gown ($508)
Honey Printed Embellished A-line Gown ($995)
Long-sleeve Stretch Crepe Gown ($550)
Strapless Floral High-Low Gown ($625)
Tulley Top ($220) and Amora Skirt ($600)
Strapless Pleated Santeen Gown ($695)
colored wedding dresses under $2000
Ramona Gown ($1,300)
A-Line Ball Gown ($1,395)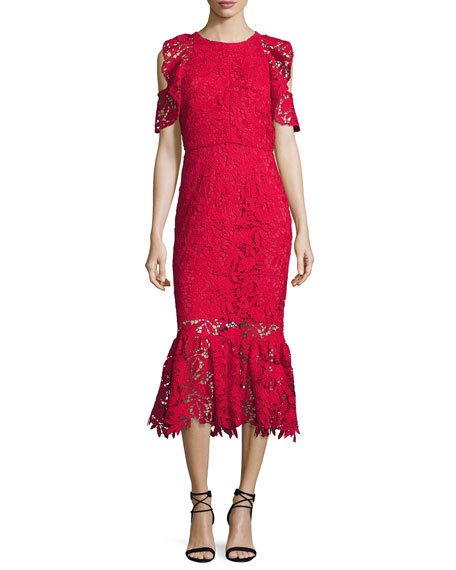 Long-Sleeve Embroidered Floral Lace Gown ($570)
Wyndham Gown ($1,150)
Thea Gown ($895)
the one dress you should buy if you want to spend your entire budget:
Embroidered Sequin Tulle Gown ($29,000)