This is a paid post from an APW sponsor. For more about APW and how we make money, please click here.
---
Ionce heard the process of hiring a wedding photographer compared to a string of bad Tinder dates. And oh man, truuuuth. Somehow, out of all the wedding planning line items, settling on a photographer can feel extra emotionally daunting. Not only are you looking for an artist who will take flattering and interesting photos of you at a price that fits your budget, but you also want someone you and your partner will click with as a human. Because I'll tell you what. Nothing sucks the "stand there and look natural" vibes of your wedding day like a guy with a camera who feels like a stranger. And maybe it's because I've been to my fair share of weddings with really bad wedding photographers that I extra appreciate when I stumble on an artist whose humility and humor comes through their work in a nanosecond.
So that might be why Paul Gargagliano of Hazel Photo's website made me cry. Paul's authenticity and kindness and big-heartedness is so immediately obvious that by the time I reached the end of this page, I was like… take my hypothetical money; I need you as my wedding photographer. And images like this probably don't hurt:
Here's what Paul has to say about wedding photography that did me in:
For a single day your fiery grandma will break bread with your freshman year roommate. Your best friend from elementary school very well may fall in love with your partner's cousin. These things matter, so I make it my job to document these moments.
And this:
In the end you will have your prints and your albums. Your photographs will remind you why you spent all those hours planning. They will remind you of all the help and warmth and support your family and friends brought to the occasion. They will remind you that an overwhelming number of people care about you, and it isn't just that they care about you, they care about your love and your partnership.
Right?
Because y'all, I've been to a lot of weddings. And I've seen a lot of wedding photography portfolios. And you wouldn't believe how many wedding professionals don't think like this. They think as a photographer, artist, and technician first, and a human being second. They are paying attention to the "must-have moments" shot list in their head, instead of your real-life friends and family. But Paul understands the very real, very human magic of weddings and is pretty much able to freeze time at the most magical micro-seconds to make photos like this: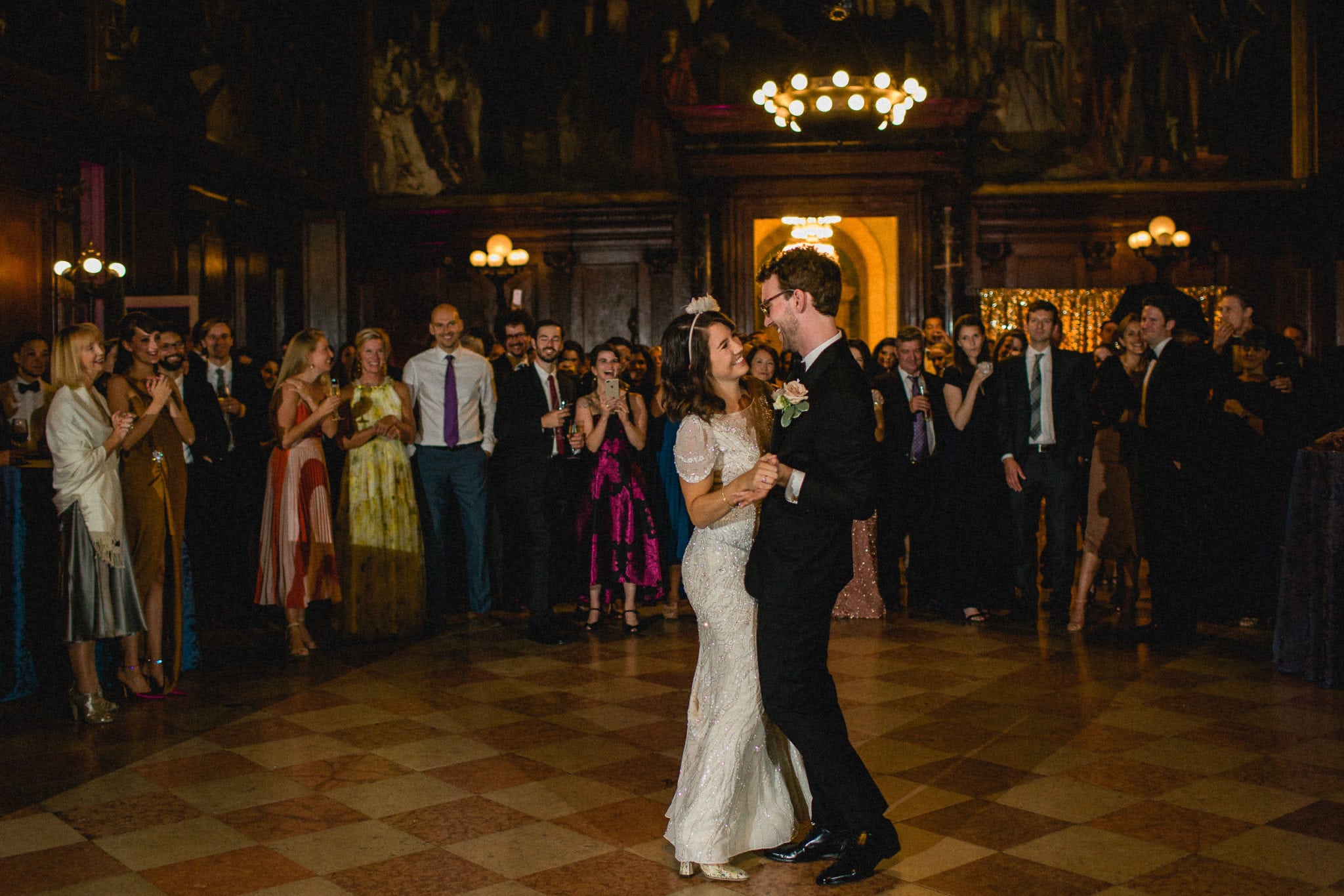 And that focus on humans over photographs starts long before the wedding. As Paul told us:
From my first contact with clients, I am there to listen to them well, to understand their vision for their wedding, and to make photographs that convey this. I ask them questions that draw out the specifics of their hopes and dreams for their wedding, and for their wedding photographs. Some couples make it clear to me that they are excited to have a bit of a photo shoot on their wedding day, to make gorgeous portraits to look back on for years. Some let me know that they are camera shy, and that they may need a bit of help relaxing in front of the camera. Some make it clear that candids of guests are the thing, much more important than a long formal shot list. Clients tell me my questions help them identify what truly matters to them, fundamentally shaping their wedding day.
Paul also told us that the most memorable (and hilarious) testimonial he's gotten for Hazel Photo came while shooting a wedding surrounded by present and former clients, and a past groom tried to find the words to explain what makes Paul so special. He finally exclaimed: "You're more than just a photographer, you're… a wedding doula." And I mean, if the fact that his past clients compare him to the kind of person you'd want to have next to you during the most intense life experience isn't enough, than here's a ton of other clients who are equally in awe of him:
Jess: Paul manages to defy Heisenberg's uncertainty principle—he doesn't change or ruin a moment by capturing it; he heightens the moment! He's super stealthy and knows how to be invisible (even if you secretly want him to be your guest, because he's so lovely!).
Joanna: …As a queer couple, we've encountered a TON of wedding vendors who are warm, enthusiastic, and "comfortable" with a gay/queer wedding, but it's clear that it's not their normal. Paul went above and beyond basic comfort; he quickly demonstrated such a level of cultural fluency and competency that without knowing anything about him personally, I trusted that he saw and understood us.
Lauren: Something I hadn't realized (until meeting him) was just how important it is to feel a connection in terms of the photographer's personality; Paul is serious about his work, but unpretentious, and has a sense of humor (so important under stressful circumstances!). Paul also struck the right tone with our wedding guests: warm but firm. This was important, as he had to navigate oblivious uncles competing for a shot with their iPhones, uncooperative children, and cantankerous relatives. He exuded calm throughout the formal portraits, and this helped everyone else be more relaxed and present.
Hazel Photo is based in the San Francisco Bay Area and, as a former East Coast-er, also shoots wedding within an hour of New York City and Philadelphia with no travel fees. Most of the couples he works with tend to spend between $3,500 and $6,000 on their photography packages, which, for photos that good in cities this pricey are worth their weight in gold. Plus, remember what I said about spending your hard-earned wedding budget on people you actually like? Yeah, Paul is those people. I mean, it's not every day a wedding photographer will write a blog post about why you don't need a wedding photographer. (Hint: Unlike many photographers, Paul recognizes professional wedding photos as a happy luxury, not a basic human necessity. Bless.) So if you're in the Bay Area, New York City, or Philly, get to emailing Paul and locking down your 2019 date ASAP.
HAZEL PHOTO HAS NO TRAVEL FEES IN THE BAY AREA, New York City, and PHILADELPHIA. CLICK HERE TO get in touch.