This is a paid post from an APW sponsor. For more about APW and how we make money, please click here.
---
Searching for a wedding photographer in New York City is hard. It often feels like there are at once too many vendors to count, and not enough of what you're looking for. But if what you seek is modern, bright, joyful wedding photography (with just a hint of fashion thrown in) then photography duo Leila and David of L&L Style Photo should be the first and last stop on your search. They're highly trained (aka they can handle whatever you throw at them) and know New York like the backs of their hands, meaning that no matter if you're getting married at city hall or Central Park, you get incredible photos like this:
L&L Style Photo has something that a lot of other people don't: a combination of hard-earned photography skills and visionary artistic direction. Leila, who is the primary photographer behind the duo, has studied photography for years (with the Master's degree to prove it), and in a past life she worked as a fashion photographer. Meanwhile David is a painter and visual artist who acts as the L&L Style Photo's web designer, production manager, and occasional second shooter. This technical know-how, cinematic gift with a camera, and artistic vision means you'll basically be in the best hands possible while creating seriously dreamy stuff. Says Leila:
We focus a lot on the stylish aspect of every wedding, with a touch of art direction, but without being obtrusive. In general we look to reflect the great vibes of the day, the colors, the emotions, and all what makes every wedding special. We believe that every photo is special, so we shoot with a lot of intention and focus on composition and light.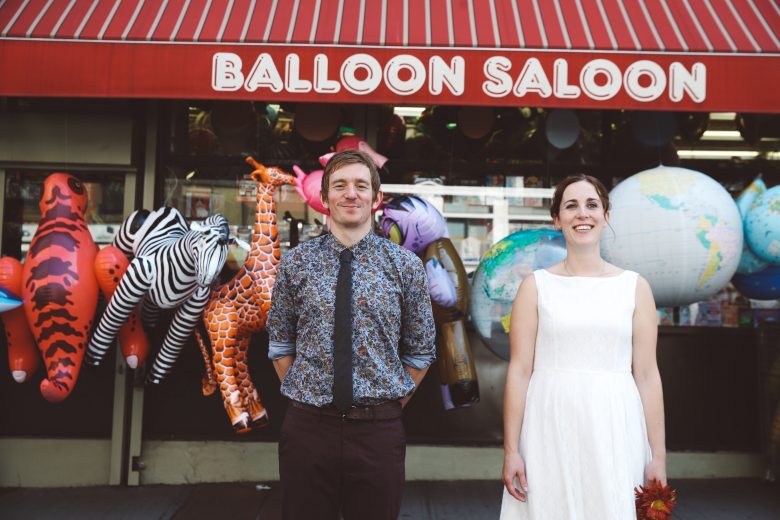 Let's just say, there's a reason L&L Style Photo have nothing but five star reviews from former clients (and that's not an exaggeration; I mean that in the literal sense.) As one couple summed it up:
Leila and her husband David were an absolute pleasure to work with! From our initial meeting to the moment we received our gorgeous photos, I can't praise them high enough. As a photographer, Leila is calm, soothing, and unobtrusive. She has an eye for both portraits and candid shots and is completely open to your suggestions and requests for certain shots. Our guests remarked how seamlessly she moved around the event, I'm sure helped immensely by the assistance of David who gave her the freedom to work. Leila is a fantastic value as well. She shot for six hours and even stayed a little longer at the end to capture one final song at our request. The turnaround for our photos was very quick as well. She put them on a thumb drive and it arrived in a lovely little pouch. All in all, wonderful experience and I highly recommend L&L Style Photo!
Hungry for more? Of course you are. Wedding packages with L&L Style Photo start at $3,000. Go see all of Leila and David's amazing work on their blog, in their portfolio, and then email them to make them yours now. Because planning a wedding in New York is no easy task. But at least with these guys, your photos will be.
If you're getting married in NYC and wanting photography that captures the energy and emotion of the day, L&L Style Photo will hook you up. Don't be shy!