This is a paid post from an APW sponsor. For more about APW and how we make money, please click here.
---
A few years ago, it was next to impossible to find affordable, modern wedding invitations that had some personality (and by some, I mean any). You could buy generic or kill yourself DIYing. But now? Almost the opposite is true. There are so many options for affordable wedding invitations online, it can be hard to figure out where to get started. But if I had my pick? I'd start with Minted. Because their designs don't just have personality—they're like tiny works of art. Case in point:
Canyon
Here are just a few of my favorite things about Minted:
They cost an average of about $250 for 100 invites, but the paper quality is so nice it would fool even your most traditional relatives.
Free return addressing means you don't have to write out a hundred names on a hundred envelopes (they even match your invites).
Real foil (on select designs) makes everything seem fancier.
Each invite was designed by an independent artist, so your wedding purchase goes straight to helping people live their dream jobs.
Minted just released their newest invitation designs, and when a box of samples showed up at the APW office, Meg and I were like a couple of kids on Christmas morning. So if you're in the market for invitations, and you're looking for a departure from the norm, here are some of our personal favorites.
Simple Agate Foil-Pressed
Starry, Starry Night
Tropical Love
Masked Wash
Gilded Shore
Romanticism
Winter Birch
Mountain Vista
Eucalyptus Leaves
Ponderosa
Isola Bella
Brush
Peony
Joyful
Laurel of Greens
Winter Deer
Modern Marble
Skyline: New York
Adagio
Steampunk
Vintage Garden
Brushwork
Gilded Palm
Canyon
Fairytale Frame
Boho Ikat
Anthropology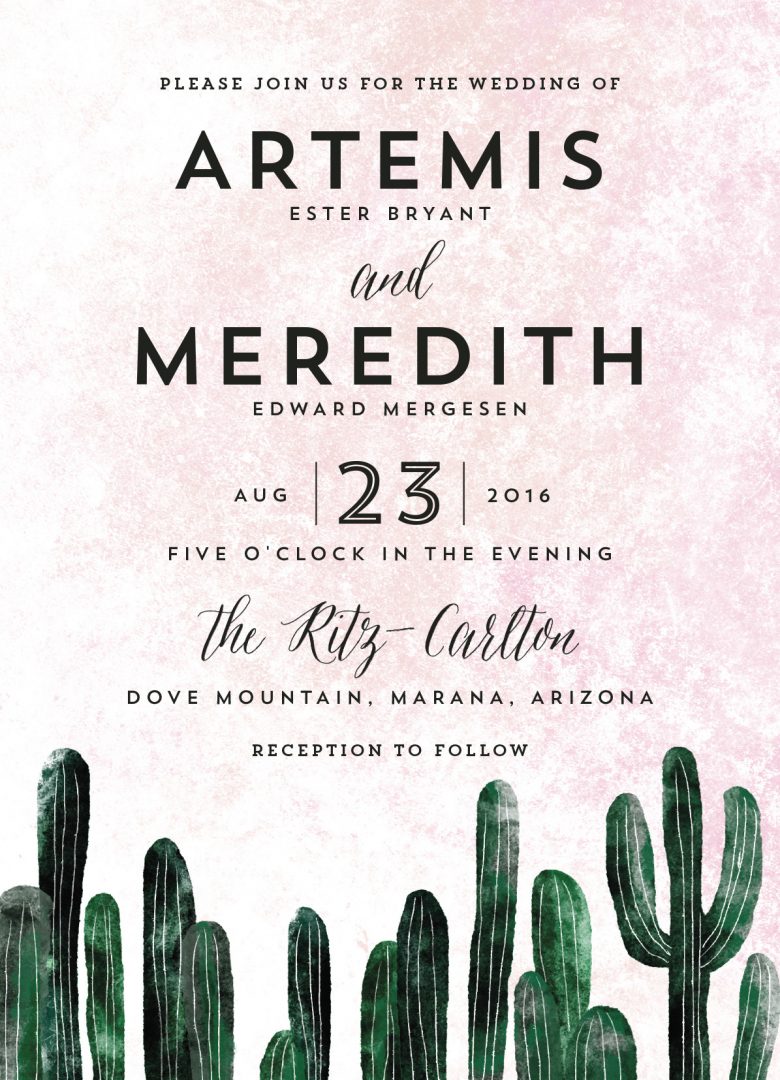 Cacti