Vivian, Entrepreneur & Dragos, Quantitative Analyst 
sum-up of the wedding vibe: An intimate celebration in a remote corner of Iceland.
Planned Budget: $50,000
Actual Budget: $55,000
Number of Guests: 71
Location: Hótel Búðir | Snæfellsnes Peninsula, Iceland

Where we allocated the most funds:
When we started the planning process, we knew we wanted a destination wedding. We love to travel and wanted the beginning of our life to be an adventure that we could share with all our guests. It was fitting that our life journey would start with a physical journey. As most of our friends and family are scattered across North America and Europe, Iceland's ideal location midway between the two continents became a top choice. Once we found the quaint and rustic Hótel Búðir on the Snæfellsnes Peninsula, it all just felt right. We allocated the most funds to the hotel, which included accommodations for all the guests and the use of its entire property for our various events. It was wonderful to have everyone under one roof and to enjoy the beautiful surroundings in complete privacy.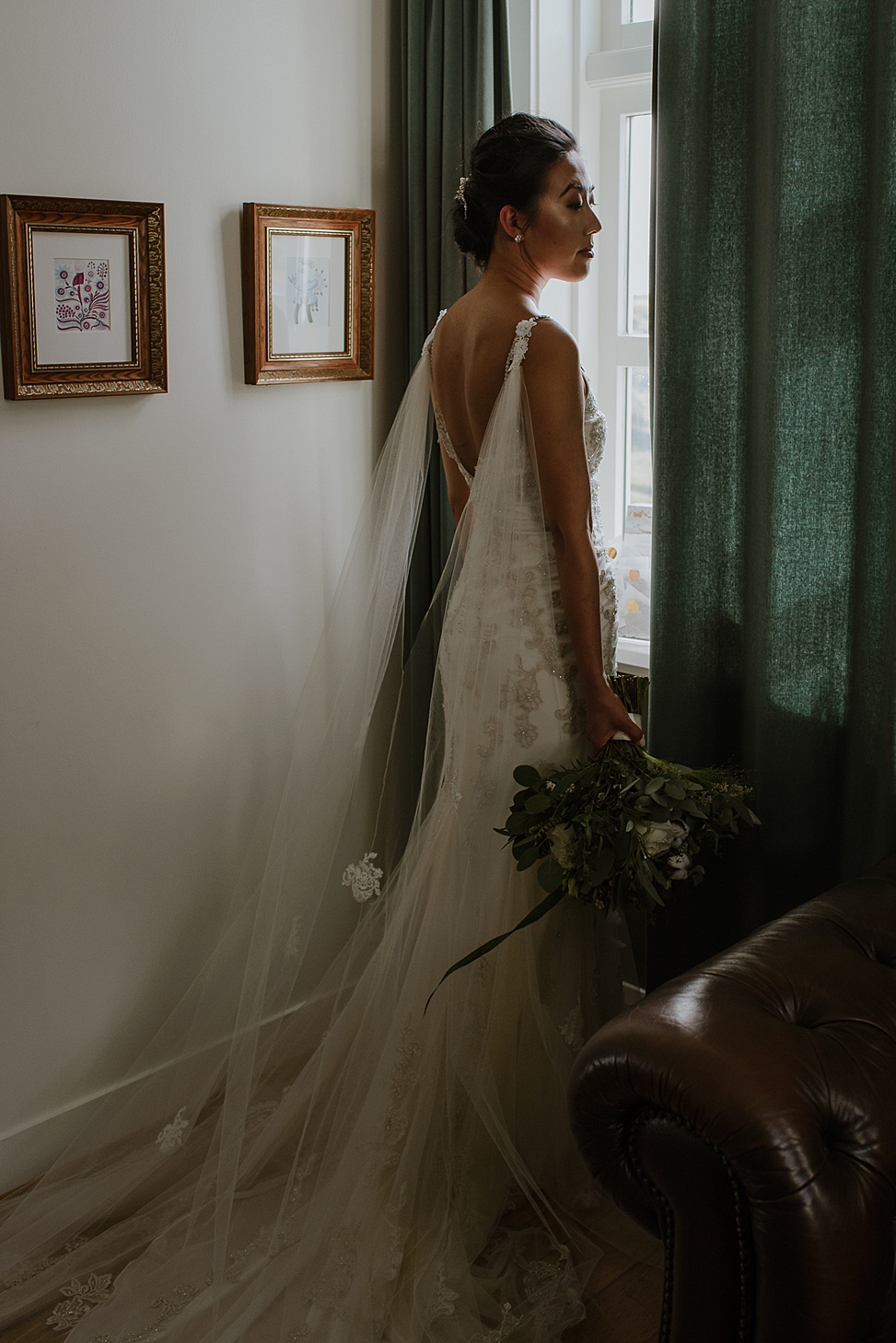 Where we allocated the least funds:
We spent very little on decorations outside of flowers. We didn't want anything to compete with the beauty of the natural surroundings.
What was totally worth it:
Our vendors, who were more than vendors. We didn't have a wedding planner but felt like everyone went out of their way to make the day special for us. From our photographer, who shares the same name as me (another Vivian Chen!) to our florist who drove three hours each way to deliver the flowers, to our DJ who set the vibe from ceremony to the party, we had the best people helping us along the way.
What was totally not worth it:
Nothing! Everything worked out just right!
A few things that helped us along the way:
I'm not usually one to believe in fate, but having someone who shares the same name photograph my wedding felt like some greater forces were at play. For many years I've been trying to buy the URL "vivianchen.com" and every year I lamented the fact that it's occupied by "this photographer chick in California." When I began the search for a wedding photographer, I remembered the other Vivian Chen and a crazy idea popped into my head. I thought to myself, "Hmmm, I wonder if she does weddings?" So I went on vivianchen.com once again and discovered a beautifully written "About Me" section where she detailed her love of clouds, Norwegian ponies, the great outdoors, and natural, photojournalistic wedding photography.
But Vivian was so much more than just a photographer. Three days before the wedding, we went on a pre-wedding shoot. Vivian traveled with us (ahem, drove us) from 8am to 10pm all the way past Hof and took these majestic photos of glaciers, canyons, black sand beach, and of course Icelandic ponies. I loved having Vivian around and watching my guests' faces light up when she introduced herself as "the other Vivian Chen." It's a weird feeling when you meet someone with the same name, and I couldn't help but wonder if we were more alike or different. We compared signatures, bonded over our cats and similar home design aesthetics, and I had this feeling that I'd known her for years. I am so grateful and honored to have had Vivian Chen present at our wedding.
My best practical advice for my planning self:
Have a plan but be flexible.
Favorite thing about the wedding:
When we arrived a week before the wedding, we were told that it had been the coldest and rainiest summer in Iceland. We were greeted with gray skies, blustery wind, and an unrelenting drizzle of icy, cold rain. Our hearts sank and wondered if we had made the wrong decision asking seventy-plus guests to trek all the way to Iceland. Despite the ominous forecast of 90 percent chance of rain for the weekend, I was hopeful and had a feeling that things were going to be okay. And my intuition turned out right; the day before the wedding we hosted a beach bonfire by the sea, and we were lucky enough to witness the most beautiful sunset, followed by a rising blood moon. At midnight, a vivid display of northern lights (in August!) danced across the sky. Again, I'm not usually one for superstition, but everything felt too magical to be real. Our good luck continued into the wedding day: the skies cleared, the sun shone brightly, and everything turned out better than anything we could have imagined. Magic and love were truly in the air.
Something else We'd like to share:
Weddings are meant to be personal, so make it your own. Don't worry too much about conventions and what others are doing. It's a celebration of love and partnership, it should feel meaningful to your relationship. It was a wonderful surprise when we found out that Hótel Búðir and Iceland were chosen for Banana Republic's 2018 holiday campaign. It was surreal to see our wedding venue in a national commercial.