This is a paid post from an APW sponsor. For more about APW and how we make money, please click here.
---
When I decided to plan our 10-year/anniversary party earlier this month, the mini-planning process reminded me of the good and the bad that comes with working with wedding vendors. Pro: You get to support (often-local, often womxn-owned) creative small business owners with your dollars and your enthusiasm for the work they do. Con: Finding those people—the ones you vibe with, the ones who are a joy to work, who are committed to diversity and inclusion—can be rough. Finding those people, and then getting them to communicate with you well can be even rougher. In the past 11 years of running APW, I've been lucky enough to surround myself with wedding vendors who are DAMN good people. And yet even I ran into hiccups.
There's a ton of incredible vendors out there to work with, but finding them can feel downright impossible. First of all, the internet is more crowded than ever. (So many cool people on Instagram, so few ways to actually keep track of them.) But also, the people who are often charging affordable rates can't afford to advertise their way onto vendor shortlists. And you're probably a little too busy, you know, with the rest of your life, to be falling down Internet rabbit holes googling vendors all day and all night.
That's why we've launched THE L.O.V.E. CLUB, an incubator for up-and-coming wedding vendors who are the ideal match for APW readers like you (but who could use a little help being found, and are ready to level up their portfolios and businesses, APW style.) Over the course of five months, you'll be seeing these names and faces pop up over and over again. So you won't miss them even if you forget to bookmark this the first time.
And with that, let's bring the rabbit hole to you.
Lily Szabo | Wedding Photography | NEW YORK AND New Jersey | Instagram: @lilyszabophoto
"I'm equal parts timeline coordinator, family wrangler, stress reducer and photo taker! My couples and I have more of a friend relationship than client/vendor and my favorite compliments to receive are how much their moms loved me and how they can't believe all the moments I captured while managing to be totally unobtrusive."
Erika Koop Photography | Photographer | New Jersey, Hudson Valley, Adirondacks, + Beyond | Instagram: @erikakoopphotography
"I wholeheartedly believe wedding photography should be a relaxing, fun experience and I strive to create authentic, beautiful wedding photographs that document a couple's day as it really happened, while they enjoy every minute of it! I want couples to have easy-going photography experience (not turn their wedding day into a photoshoot!) and try to achieve that via pre-wedding consultations to discuss their vision, manage expectations, and develop a detailed shot-list. Couples who prioritize simply enjoying their celebration with family and friends, having some great food, and throwing an awesome party, in whatever way that fits them best are my people!"
Katie & Adam Schmid |The Commoneer | Photographer | Harrisonburg, Virginia | Instagram: @thecommoneer
"We often refer to ourselves as anti-wedding wedding photographers. Although we love to work with couples who are getting married,  We're tired of the wedding industry putting so much pressure on couples to spend loads of money "in order to have a good wedding." Our goal is to tell the story of the day and the story of each different couple. You focus on what's important to you, and we'll make sure you remember it forever."
Rebecca y Las Otras | Photographer | Los Angeles, California | Instagram: @rebeccaylasotras
"I seek out those who are turned off by the Wedding Industrial Complex; folks who want to celebrate their love and the joining of their cultures & communities. I think that everyone deserves to have beautiful pictures of themselves, especially on their wedding day. I am a queer non-binary Latinx photographer, working with a team of LGBT WoC photographers; because of our perspective (that of "las otras) we are uniquely suited to photographing other people who exist in liminal spaces."
Devon Rowland Photography | Photographer | Maryland/DC/Baltimore | Instagram: @DevonRowlandPhotography
"I'm here to celebrate the fabulous variety of people in the world and how they choose to celebrate their relationship. Non-traditional wedding photography for folks who want to do the damn thing and enjoy the hell out of it."
  Jordan Kentris | A Good Day, Inc. | Stationer | Toronto, Ontario | Instagram: @AGoodDayInc
"I'm passionate about bringing a hand-crafted, bespoke approach to stationery and event design. I create unique pieces with texture, colour and lots of pattern."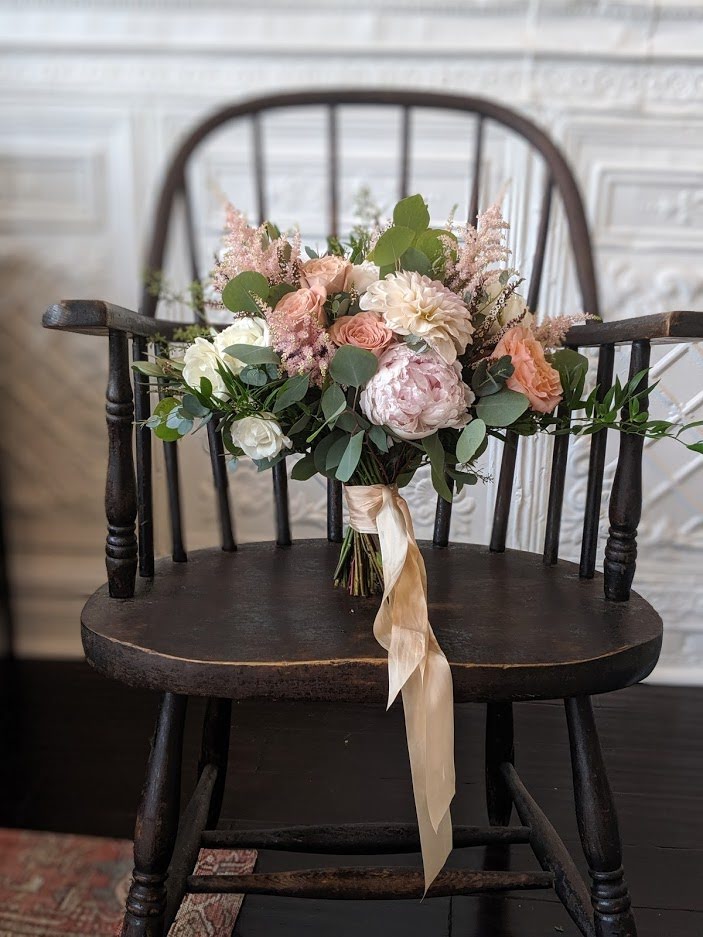 Christen Fosque | Hedonia Flowers | Florist | Chicago, Illinois | Instagram: @hedoniaflowers
"We're a floral design studio located in Chicago, IL specializing in creating magical weddings and events. Our business philosophy and design style can be described as relaxed elegance – we believe in making it easy to get the flowers of your dreams at an affordable, transparent price, with minimal fuss and obfuscation. We publish our prices online, respond to all inquiries and emails within 24 hours, and, of course, deliver show-stopping flowers."
Noelle Williams Photography | Photographer | Denver & Los Angeles | Instagram: @noellewilliamsphotography
"I'm an LA native and Denver-based queer wedding and portrait photographer. I value authenticity, supporting women and creatives, and keeping it chill. I grew up just outside of Los Angeles in a suburb called Claremont, and since then have spent time living in many awe inspiring locations (Santa Cruz, New Zealand, Hawaii, and now Colorado). Weddings are a beautiful whirlwind that deserved to be honored and cherished. Arrows through the heart, tears on the cheek, and dancing shoes on! Your day, your way, documented with beauty, style, and grace. I am here for you, in the way you need."
JULIE LAFLAMME PHOTOGRAPHY | Photographer | Point Arena, California | Instagram: @JULIELAFLAMMEPHOTOGRAPHY
"I am a wedding photographer based on California's northern coast creating vibrant, meaningful photographs for my clients. I believe wedding photography should focus on documenting your joyous celebration instead of feeling like a photoshoot."
Kristin Cofer Photography | Photographer | Pacifica, California | Instagram: @KristinCofer
"I am told over and over again how comfortable I make people feel in front of the lens. I really enjoy building relationships with my couples and documenting their day photojournalistic style. I get the most joy when someone tells me that a photo I took of them makes them feel beautiful."
Emma Willich | Of Fate & Chaos | Photographer | Richmond, Virginia | Instagram: @FateAndChaos
"My style is a mixture of photojournalism and fine art, but mostly I'm looking to capture honest and heartfelt moments of people on their wedding day – with their partner, with their family and friends – moments that they want to relive and remember forever. I want to document how their day felt, not just what it looked like."
Stephanie Gatton Events | Planner | New York, New York | Instagram: @Stephanie_Gatton_Events
"From my background in theater, I market myself as the best wedding stage manager ever! I strive to take all work and stress from the couple and their families, so that they can enjoy their celebration and be present in the moment. I truly believe that their wedding is theirs, and there isn't any one thing that couples HAVE to do – take the traditions that work for them, leave behind the ones that don't, and make new ones for themselves. There is no "wrong" answer when making wedding planning choices; rather, it's all about priorities."
Chaplain Claudia Meyer | Wedding Officiant | Albany/Upstate New York | Instagram: @ChapClaudia
"Most couples don't know where to begin when it comes to planning their wedding ceremony. I'm passionate about getting to know you and creating a personal and memorable ceremony that celebrates your love story. The best part of your wedding day shouldn't have to wait for the reception!"