The Site and our mobile application may contain links to affiliate websites, and we receive an affiliate commission for any purchases made by you on the affiliate website using such links. We are also a participant in the Amazon Services LLC Associates Program, an affiliate advertising program designed to provide a means for us to earn advertising fees by linking to Amazon.com and affiliated websites.
---
When my husband and I were buying our first anniversary gifts, we made a deal that we would choose gifts that align with the traditional anniversary gifts, year by year. I don't know why, exactly, but something about giving gifts that have been given for hundreds of years appealed to us, I guess. To review, here are the traditional wedding anniversary gifts:

Anniversary Gifts By Year:
1ST YEAR: Paper
2ND YEAR: Cotton
3RD YEAR: Leather
4TH YEAR: Fruit & Flowers, or Linen & Silk
5TH YEAR: Wood
6TH YEAR: Iron / Candy
7TH YEAR: Wool/ Copper
8TH YEAR: Bronze
9TH YEAR: Pottery
10TH YEAR: Tin/ Aluminum
11TH YEAR: Steel
12TH YEAR: Silk
13TH YEAR: Lace
14TH YEAR: Ivory
15TH YEAR: Crystal
20TH YEAR: China
25TH YEAR: Silver
30TH YEAR: Pearl
35TH YEAR: Coral
40TH YEAR: Ruby
45TH YEAR: Sapphire
50TH YEAR: Gold
55TH YEAR: Emerald
60TH YEAR: Diamond
Since we're approaching anniversary number eleven (how is that?), I thought it would be super fun to round up a bunch of my favorite ideas for each year of the first ten years of marriage, to put a modern spin on the traditional anniversary gifts, year by year:
Traditional Anniversary Gifts YEAR ONE: PAPER
1. What says first wedding anniversary better than your wedding vows, framed, and letter-pressed (on luxurious paper)? Nothing we can think of.
We're big fans of this personalized photo art print and these fully customized home portraits, as well—immortalize your best memories so that you can see them everyday.
2. Chronicle the next three years of your life together with this Q&A A Day Journal
3. For those of us who are still learning to cook The Newlywed Cookbook. Or if you've got the cooking thing on lock, fancy hardcover versions of your favorite books anyone? Or maybe fancy cocktails?
4. For this anniversary gift, wear your art in the form of recycled paper jewelry.
5. Still haven't printed any wedding photos? These giant photo strips are a cool (and cheap) alternative to albums or frames.

YEAR TWO Anniversary gift: COTTON
6. Nothing says, "We made it to year two!" like rolling around in paint naked and then hanging the resulting artwork in your living room. Love Is Art Kit.
7. Because you're those people and you're not ashamed (and you shouldn't be), Dog Blueprint Pillows ($95).
8. Represent your stomping ground with this LA and Sister Cities scarf. And for the non-Angelinos: a super soft cotton scarf. Because the basics are still important.
9. Know what your (read: every) marriage needs? A hammock.
10. For when you want to get away together, try this cotton canvas weekender in a fun print (with free personalization). Adventures await.
If adventure in the kitchen is what you're looking for, a pair of these customized aprons would be the perfect gift. ("Mrs." and "Mrs." anyone?)

YEAR THREE: LEATHER
11. You don't have to get literal with things. Make your house (or body) smell like leather with an Italian leather scent collection.
12. Nothing says "congratulations on being adults together" like a wallet with space for everything. Bonus: make it custom with your love's initials!
13. Make extra room for guests with Moroccan leather poufs—in metallic silver, obviously.
14. Because a great pair of leather boots never goes out of style!
15. What's a homebrew hobby if you can't remember which recipes were awesome and which ones exploded in your fridge? Homebrew journal.

YEAR FOUR anniversary gift: FRUIT/FLOWERS
16. It's totally cool to go with the obvious. Farmgirl Flowers is a staff favorite, because the arrangements are huge (and cheap for their size), plus the flowers are locally sourced (and they ship nationwide). Want to have some forever flowers in your home? Grab one of these limited edition floral fine art prints… guaranteed not to wilt.
17. Guess what used to be a fruit? Wine. If you and your partner aren't regular connoisseurs, you basically can't swing a dead cat on the Internet without hitting at least four new monthly wine clubs. But first, check out an APW fave, Winc Wine Club.
18. Did you need another reason to consider these pressed floral phone cases for you and everyone you love?
19. Ok, so you're not tattooing each other's names on your butts. But you can pretend with these floral temporary tattoos.
20.  Fresh flowers won't last forever but these stunning floral earrings by Lele Sadoughi will!

YEAR FIVE: WOOD
21. Glass is so passé. Wooden wine glasses.
22. Functional art that keeps your ride in one place? Yes and yes.
Looking for other ways to display your art? Try this whitewashed hand-carved ledge to show off your favorite pieces.
23. This matted, framed, and ready for hanging wave fine art print is the perfect thing to refresh your home. Choose a wood frame from the many options to choose from. Choose from stunning geometrics, colorful landscapes, and so many others to fit your vibe and fill your home with style.
24. Replay your wedding song in style on this Victrola Bluetooth gramophone.
25. Who doesn't want a magical wood portal in their home? Sign us up!

YEAR SIX Anniversary Gift: IRON/CANDY
26. For anniversary breakfasts with a little extra flavor, a colorful cast iron skillet sure to please any home chef.
27. It's totally legit to use that anniversary gifts thing as an excuse to buy that thing you both have been eyeballing—this iron bookshelf, (or the smaller version,) for example.
28. These iron candle holders are rustic, chic, and romantic. What else could you ask for?
29. Say thanks for all the memories with custom artisanal hard candy.
30. Workman's lantern. A light in the storm. And because they're kind of awesome.

YEAR SEVEN: WOOL/COPPER
31. Complete your bar set (and then pour yourself a celebratory drink) with a Moscow Mule copper mug, or four.
32. Give the anniversary gift of a project that you can wear when you're done, with an infinity scarf kit, complete with yarn and needles.
33. Copper shadowbox floor mirror, for straight-up pretty. Pair it with a few of these copper art shelves and wedding photos for a fresh bedroom vibe.
34. Because your partner is Indiana Jones, a wool fedora.
35. Merino wool roving chunky blanket. Because one of you is always cold. Always.
YEAR EIGHT Anniversary Gift: BRONZE
36. Make this bronze fishing lure extra special with your anniversary stamped in it. Trust us, this lure will be a tackle box treasure for years to come!
37. Customized bronze belt buckles for the win!
38. Make it personal with a custom engraved bronze pocket watch.
39. A fire pit is the gift that keeps on giving. Hello backyard summers.
40. Eight years deserves a celebratory trip, no? How about Tickets to Paris to see The Thinker in person at the Musée Rodin?


YEAR NINE: POTTERY
41. It's a bag? It's a vase. It's both.
42. For the partners who appreciate historical accuracy, here are these legitimate beer steins.
43. Complete the cocktail-themed gifts coming with ceramic coasters.
44. Food can be fun, duh: Porcelain Skateboard Serving Tray.
45. For your backyard update: Ceramic Wall Pocket.

YEAR TEN Anniversary Gifts: TIN/ALUMINUM
46. For the casual tea enthusiast: Chai Tea Kit makes the perfect anniversary gift.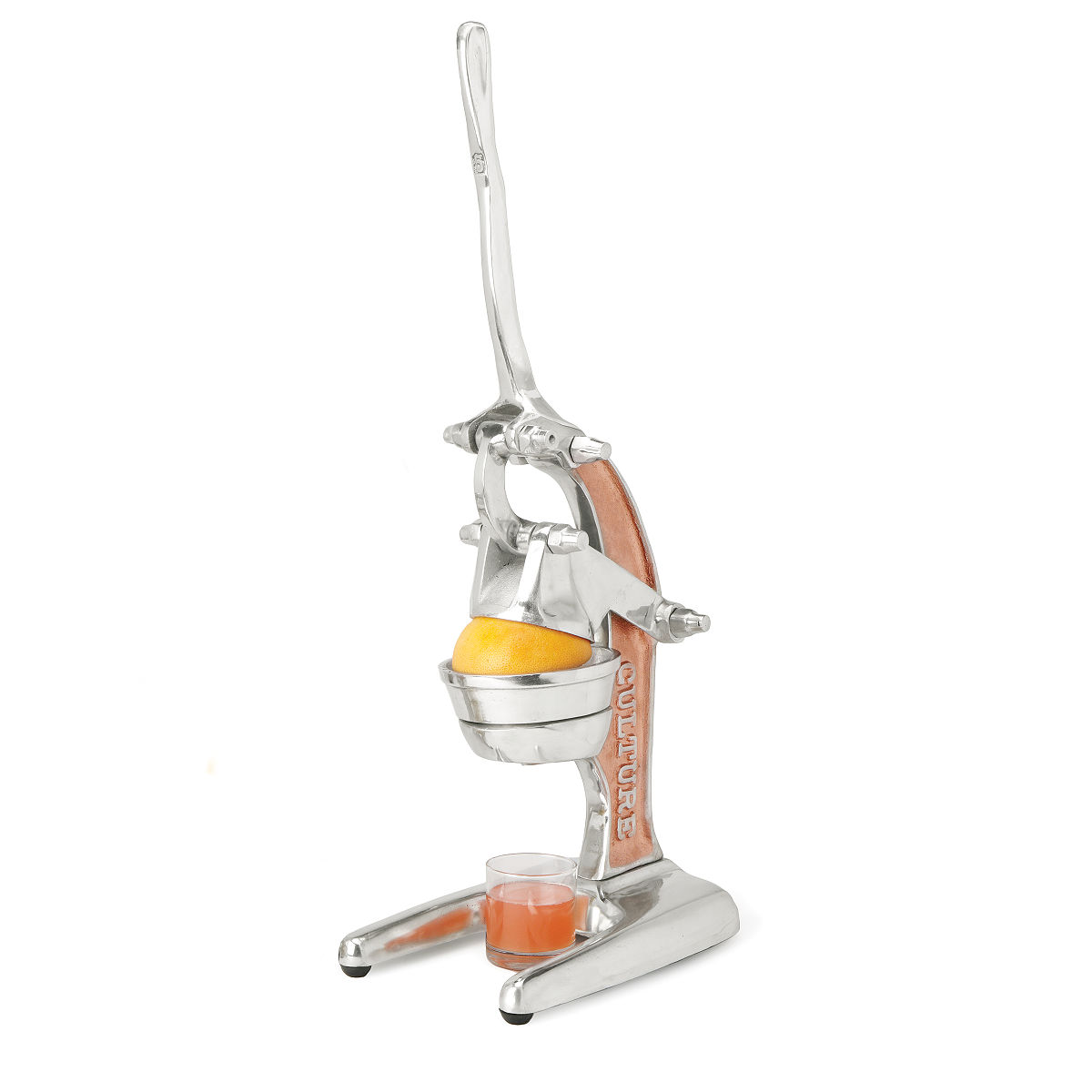 47. Add this countertop citrus press to the list of things that will take your weekend brunch to the next level.
48. BBQ briefcase. For getting work done.
49. Pasta maker, also for getting work done (or for the perfect date night at home!)
50. Because this really says it all.