This is a paid post from an APW sponsor. For more about APW and how we make money, please click here.
---
The first set of holidays after you get married boils down to the best and easiest gift-giving experience. Forget about trekking out to the mall or scouring the Internet for gifts for your parents, grandparents, and other family. Because you already have gifting gold: wedding photos! And you know what you can make from wedding photos? Literally anything. (And spoiler alert: Your family actually wants printed photos of your wedding. In fact, your grandpa called and told me he can't figure out your Facebook album.) Plus, after finally paying off all your wedding bills, the last thing you need is yet another huge expense on your plate, right? But how do you sort out the photo gifts that are actually worth giving and you can afford?
As someone who got married last year (and gave a LOT of wedding-related gifts), I'm very familiar with pretty much every photo gift supplier on the Internet, including the not-so-great ones. So when I came across Mixbook's photo books it was like a breath of fresh air. They have super modern layouts (no throwback to 2007 design here), affordable pricing, gorgeous quality, and an actually easy-to-use design studio that allowed me to start from scratch or use a template from guest designers like Amy Tangerine, Hello!Lucky, Studio Calico, Bonnie Christine, and Kelly Purkey. And the best part is that Mixbook offers a huge range of price points on everything from photo books to calendars, so you'll be able to find the perfect gift for everyone on your list without sacrificing style. Which is why today we've partnered up with them to bring you four photo gifts that you can get for your family, ranging from 15¢ to $60.
And, because Mixbook wants to hook you up this holiday, they've offered APW readers up to 50% off site-wide. (I KNOW.) But more on that in a minute. Let's talk gifts.
P.S. If you see something you like, click on one of the pictures below to go straight to the Mixbook page for it.
Photo Books for under $60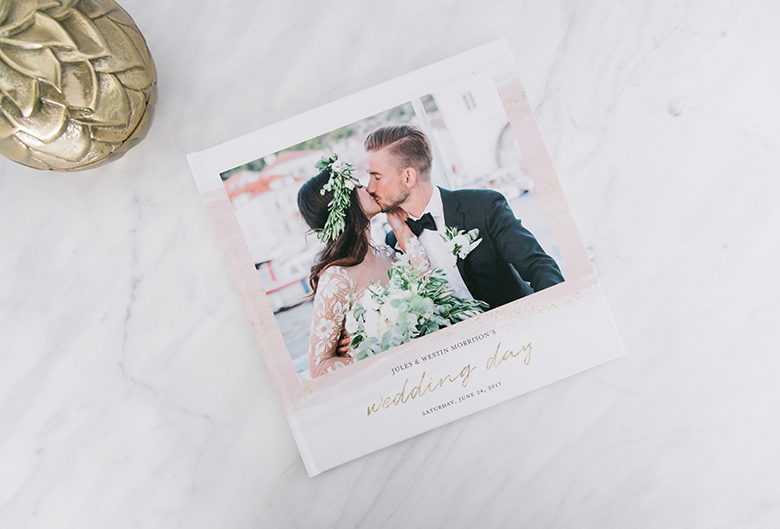 Mixbook started by making photo books, so that's the real heart of their offerings. You can choose from softcover books that are perfect for extended family, or if you're looking for something more substantial, their hardcover albums start at just $31 for 20 pages. They even have gorgeous premium hardcover lay-flat albums that start at $60, a mere fraction of what most lay-flat albums cost, and are the perfect way to showcase your wedding photos without that annoying page bend from a traditional album. Plus if you're looking to purchase more than 10 of the same book, Mixbook offers discounts. Just answer a few questions here, and they'll give you a quote.
Calendars for under $30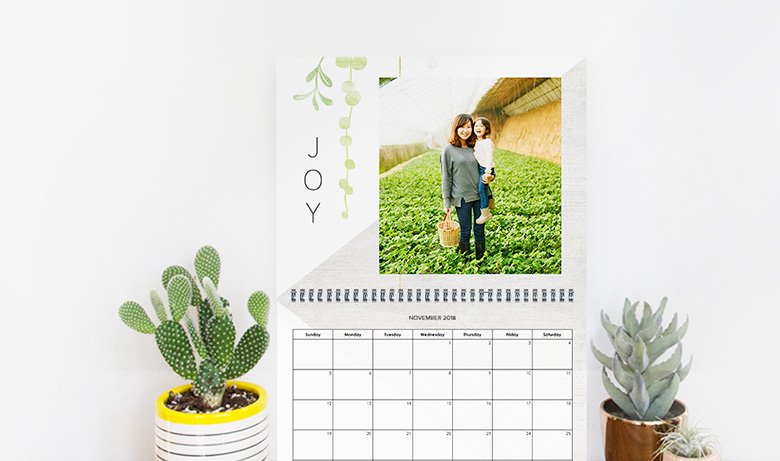 Every year my wife gives her mom a photo calendar, but it's pretty basic and lacks any sort of design. (Sorry babe.) So when I saw Mixbook's calendar selection I knew this year would be different (I love this one and this one). You can add photos to specific dates like holidays, birthdays, and anniversaries, which means even MORE pictures of the folks they care about on each page. There are even digital stickers you can apply! Choose from a modern square layout or two sizes of a more traditional landscape format, all under $30.
Home decor starting at $19.99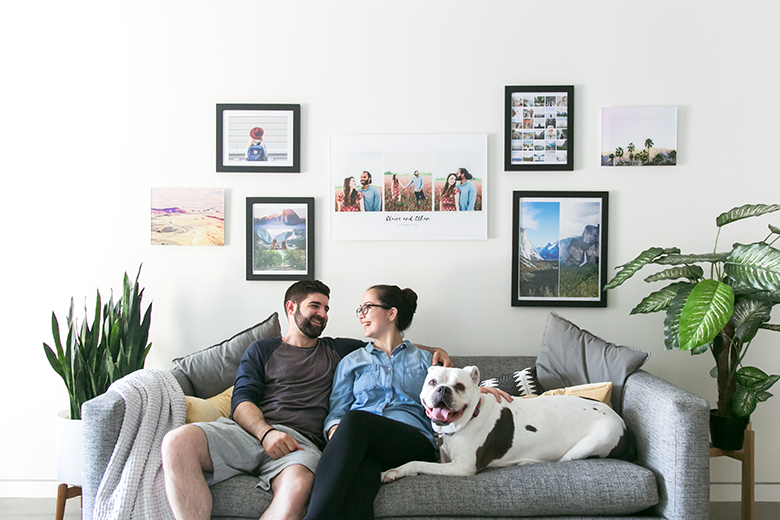 Trying to find something out of the box? Mixbook has you covered. I love the clean lines of their metal prints, which are available for tabletop or wall display and come in a flat or curved style. And if you're wanting to go really big without a huge price tag, their poster prints go up to 36″ x 24″ and can be foam mounted for added stability. Perfect parent gift? Hands down the gallery-quality wrapped canvas prints. Plus you can make them even more special by adding a custom floating frame.
Photo Prints for 15¢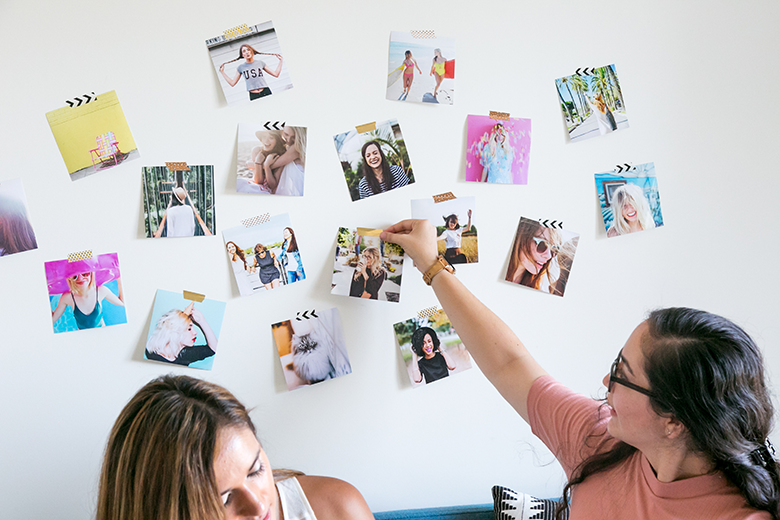 And if you decide you still want some traditional photo prints (honestly sometimes those are the most appreciated and most affordable gift of all), Mixbook has those, too. Their 4″ x 6″ prints are just 15¢ each or get a totally frame-worthy 8″ x 10″ for just $3.99. If you want to get more photos off your phone and into the real world, they even have Instagram-friendly 5″ square prints.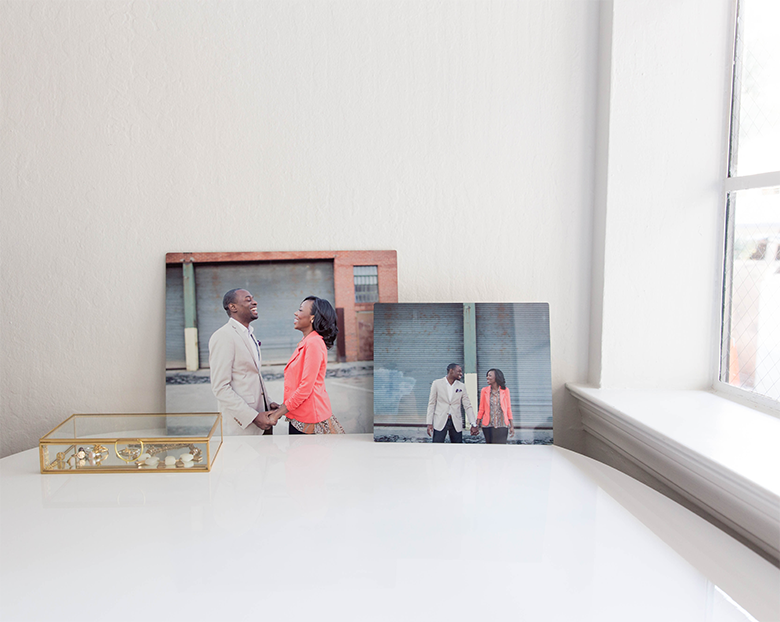 So if you've got a bunch of recently delivered wedding photos lying around and a big ol' list of holiday gifts to figure out, Mixbook can help you create a personal, beautiful photo memory of your wedding day (or any day). Be sure to check out their blog for more wedding inspo while you're at it. And they even have a 100% happiness guarantee on all of their products, so if something happens or it's not quite right, they've got you covered. So get those photos out into the world. Or at least onto your parents' coffee table.
To help you stay on budget this holiday, mixbook is offering apw readers up to 50% off their entire site with code apw50! click here to start creating your gifts! 
This post was sponsored by Mixbook. When you're looking for great gifts or decor for your home Mixbook has exactly what you need. From photo books and prints to framed canvases and acrylic block prints, you can find the perfect piece for anyone in your family. Mixbook's 100% happiness guarantee ensures no matter what you order, it'll be exactly what you wanted. Save up to 50% off site wide with code APW50 until 11/30/17 11:59 pm PST. Cannot be combined with other offers. Click here for full offer details.