When it comes to wedding hairstyles, most folks fall into one of two groups: the I-know-EXACTLY-how-I-want-my-hair-to-look crew, or the OMFG-what-am-I-going-to-do-with-my-hair squad. And you know, I should be perfect at this. As a hairstylist who works weddings, I've spent hundreds of hours around brides doing wedding hair. But somehow I found myself literally cutting my own hair in the bathroom on my wedding day. Yeah, true story. #DontBeLikeMe
So in the interest of NOT being like me (seriously, do not try that at home ever), we're here to save you some heartache by walking through how to find the best wedding hairstyles for you (and your hair!), plus how to find a stylist to help make that happen. If you're thinking of going the DIY hair route, we got you too: check our posts here and here.
Figuring Out What Wedding Hairstyle Works For You
Trying to figure out which wedding hairstyle will work best for you can initially be a little tricky. As we know, Pinterest and the Interwebs are chock full of gorgeous images, but many of those are of hair models sporting loads of extensions, along with a stylist, killer lighting, and a fan. When you find some images you like ask yourself this: does it seem like my hair could do what's in that picture? If you're sporting a pixie, a super Rapunzel curled look is probably not going to happen. Or say, trying to get your tight natural curls into a super sleek chignon. On your wedding day, you should aim to look like a slightly fancier version of yourself. Don't make this the day you're trying out some totally new look for the first time.
How To Find A Wedding Stylist
We've written at length about how to find a wedding stylist. But the short version is this: start by checking our Vendor Directory, talk to your own stylist, or ask friends for a referral. Most stylists require a trial in order to book your wedding. While at first this may totally seem like one of those WIC moments and like something you don't need, it absolutely is a must. This is as much for you as it is for your stylist. While it gives them a chance get a feel for your hair, it gives you a chance to get to know someone who is going to be with you at a potentially stressful time. You want someone you feel comfortable with, and will be able to stay calm and professional.
At your trial, bring your stylist a few options of things you like, and think about why you like those looks. Is it the curls, the colors, the accessories? Keep in mind the neckline of your dress and any jewelry you plan on wearing, along with veil or other headpieces. Even the very best stylists can't replicate a style exactly: your hair is not the same as the person in the picture. Your stylist will create a style that works for you and your hair, which in the end will be a far more successful style than a bad copy of Pinterest.
To help you in your search for wedding hairstyles that are going to work for you, today we've rounded up my favorite hairstyles for short, medium to long, and curly hair, for all types of textures and thicknesses. If you're looking for even more specific hair types, check out our favorite wedding hairstyles for black hair, unique hairstyles, short hair, and curly hair.
Wedding Hairstyles For Short Hair
Calling all undercuts, pixies, bobs, and lobs! Short doesn't mean boring, not for one second. While it can feel like it'll be hard to make it feel different from your everyday hair, keep in mind you're going to be all spiffed up wearing a killer outfit—this isn't a normal day. Pro tip: Adding an accessory is the best-kept secret in bridal hair. It helps the style feel elevated and finished. Or go with a bold eye or lip to bring your look up a few notches. Check out our post on wedding hair accessories for short hair.
Hair by Jenny Cho Hair | Accessory Lelet NY
Photo by Alberto E. Rodriguez/Getty Images 
Hair by Step the Barber
Hair by Miss Rockabilly Ruby
Hair by Kristin Ess
Via Moooi Makers & Kappers
Via Behind the Chair
Via Moooi Makers & Kappers
Hair by Ashley Streicher
Photo by Winnie Au | Via Refinery29
Hair by Jemma McArthur
Photo by Kesha Lambert
Hair by Alex Pelerossi
Photo by Amy Gray | Featured on A Practical Wedding
Wedding Hairstyles For Medium to Long Hair
Hey there #longhairdontcare ladies—real talk, your hair doesn't need to be down to the floor in order to have an amazing updo. In fact, having medium-length hair typically is one of the best lengths for updos. Sometimes if hair is really long, it can hard to achieve the tousled, romantic looks we've come to love. Check with your stylist a few months before your wedding to see if you need a trim or layers to get the look you want. Braids and twists are the perfect way to add dimension to your style and they look great in photos. Looking to learn how to braid your own hair too? Check out this post for the best tips on braiding hair.
Hair by Annette Waligora
Hair by Riwana Capri | Via Nine Zero One Salon
Hair by Kristin Ess
Hair by Cutting Loose Salon | Via Behind the Chair
Hair by Lirian
Hair by Annette Waligora
Hair by Sarah Malinda
Hair by Hair Romance
Hair by Whitney Burkhart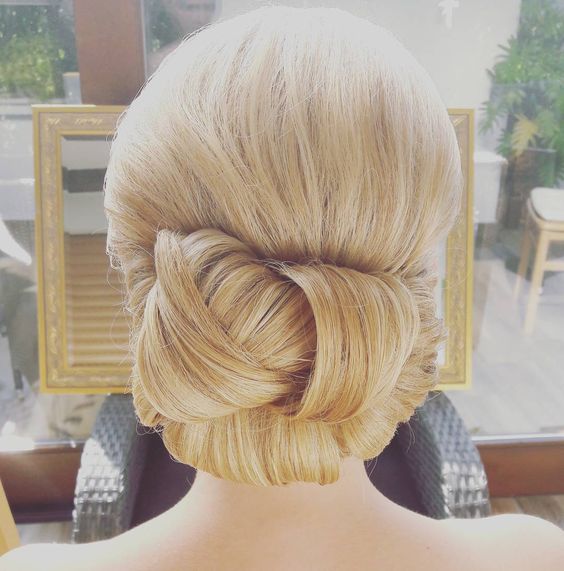 Hair by Janine
Photo via Black Bride
Hair by Rubi Jones | Photo by Emily Soto 
Hair by Mona Sangha
Photo by Sally Pinera | Via Style My Pretty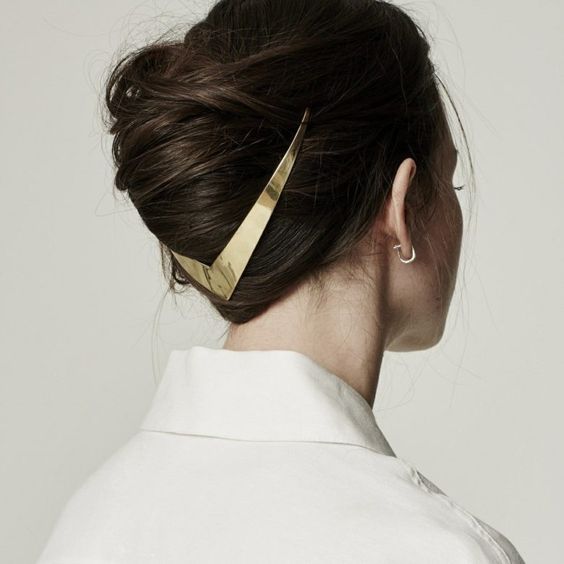 Hair and photo by Honestly WTF | Hair accessory from LeLet 
Hair by Dionne Smith Hair

Hair by Theodora Micheal
Hair by Kristin Ess
Hair by Mona Sangha
Hair by Emma Chen
Hair by Satine Studio
Hair by Yulalesya Beauty
Hair by Lindsey Neavitt | Via Nine Zero One Salon
Photo by Ciara Richardson | Hair by Stephanie Brinkerhoff | Via Style Me Pretty
Hair by Sylvia Stankowski
Hair by Modimel
Hair by Kelly O'Leary-Woodford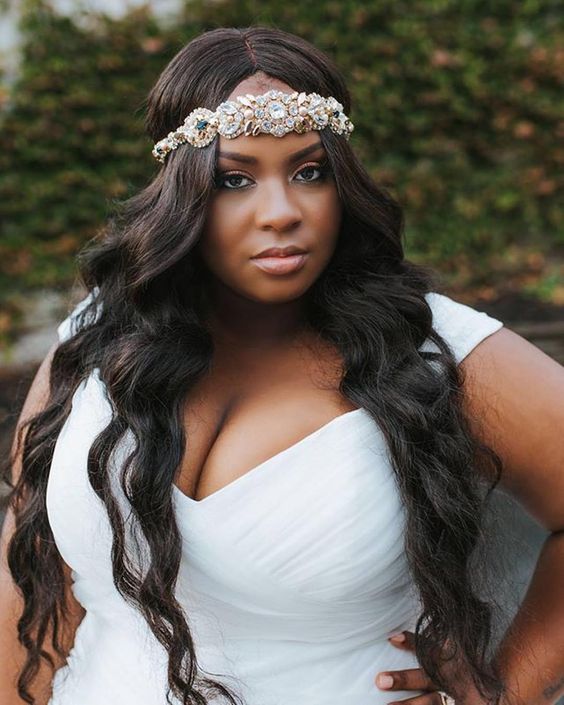 Photo by Jaclyn Fischer
Hair by Satine Studio
Hair by Anyahair | Photo by Nia Soy Photography
Hair by Kubar Katerina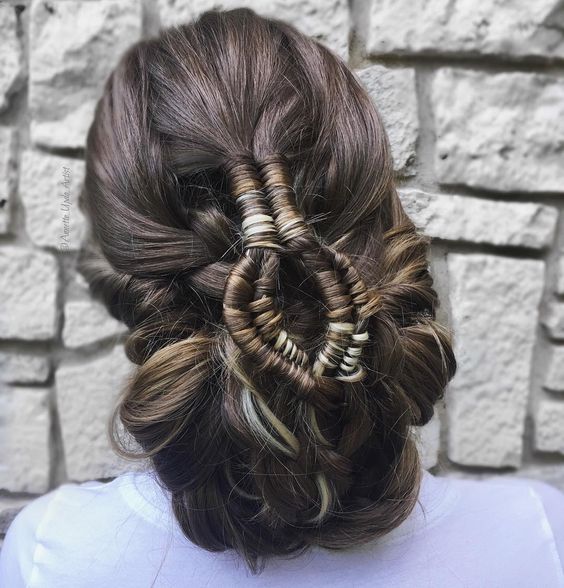 Hair by Annette Waligora
Hair by Heather Chapman
Hair by Jill Buck | Via Nine Zero One Salon
Hair by Flora Hair
Wedding Hairstyles For CURLY and textured HAIR
Where my curly girls at? Rock what nature gave ya for a wedding hairstyle that is uniquely you. Real talk, I've spent most of my life trying to avoid my curls, while obsessing over curly styles (isn't that always how it works? #curlenvy), so I'm always so excited to see brides showing off their natural textures on their wedding day. If you have certain products that your curls loooove definitely bring those along for your stylist. Find a stylist who is comfortable working with varied textures so you and your wedding squad will all feel their best. Looking for a new DIY style? Try this edgy updo for curly hair or figure out how to finally get smooth curls.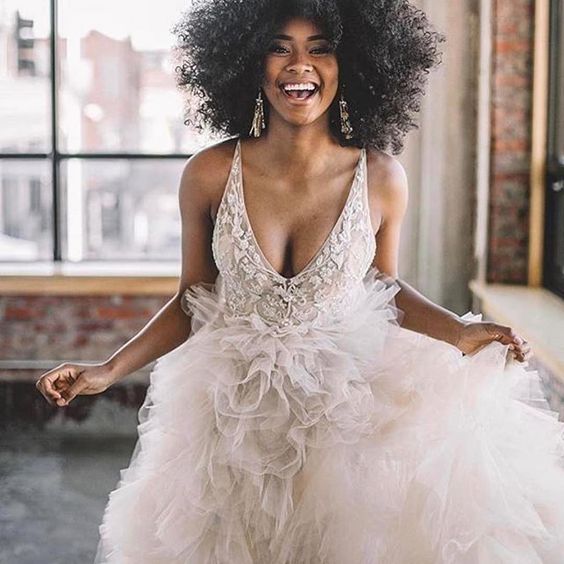 Photo by Nick Allen
Hair by Kelli Mason
Hair by Alex Pelerossi
Hair by TEAM Hair and Makeup | Photo by Jose Villa Photography | Via Style Me Pretty
Hair by Lana
Photo by Amy Gray | Featured on A Practical Wedding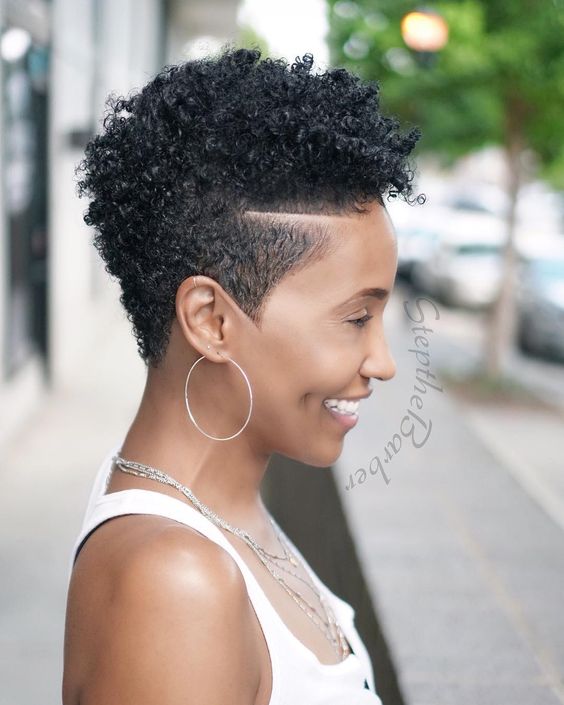 Hair by Step the Barber
Hair by Tori Schones
Photo by Brandon Witzel | Via Munaluchi Bride
Photo via Emilia Jane Morgan | Hair by Kathy Collins
Hair by Alisha Jared
Hair by Enhanced Beauty by Kori
Photo by Helena & Laurent | Featured on A Practical Wedding
Hair by 1193 Natural Hair Salon
Photo by Rebecca Schoneveld Bridal
Photo by Jasmin Vant
Photo by Sonia Savio | Featured on A Practical Wedding
Hair by Rachel Ranae Paz
Need more wedding hairstyles inspo? Check out updos for medium to long hair, and bridesmaid styles your friends will love. Looking to try your hand at styling? Look at these wedding hairstyle how tos: vintage updo, gold leaf pixie, finger waves, and half up/half down.
Alright, share your photos. What was your wedding hairstyle? Did you love it?